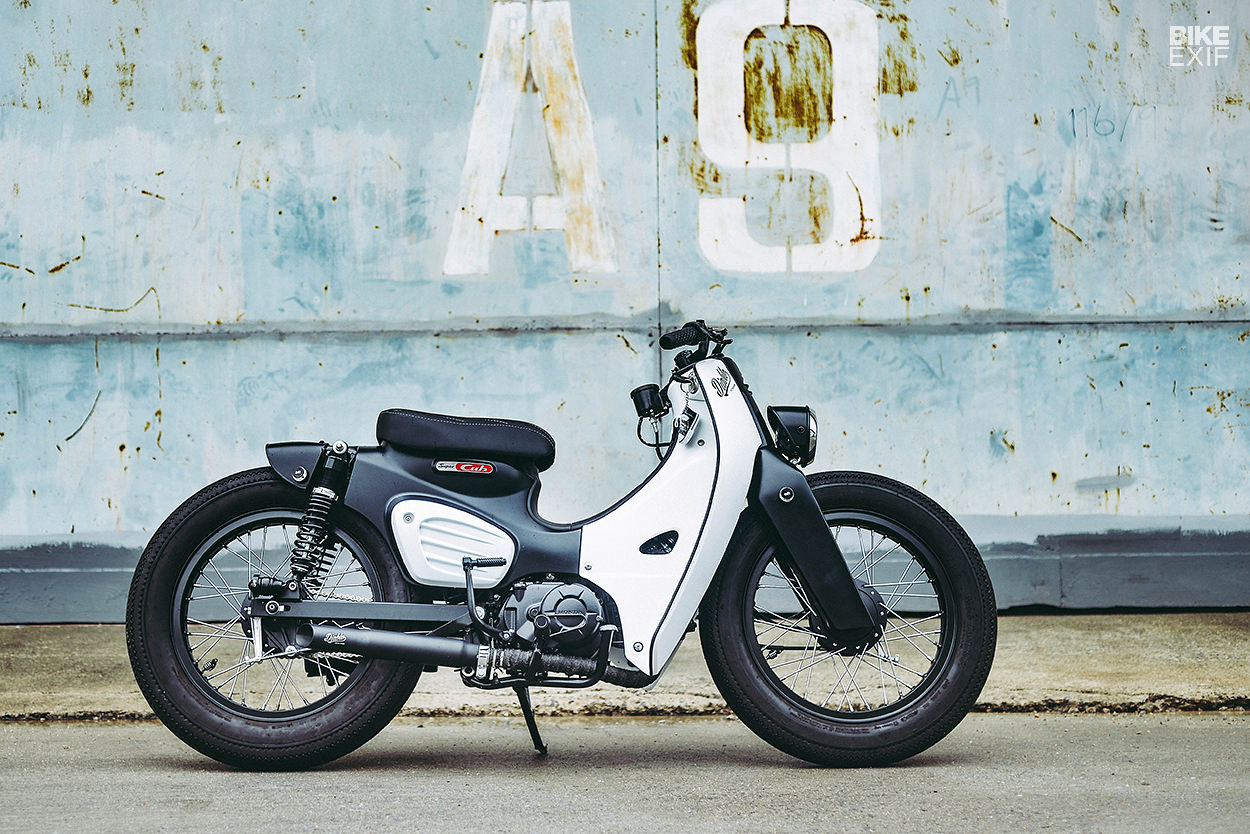 2018 TOP10 épített motorja
2014 óta minden évben bemutatjuk a Bike Exif Top 10-es épített motor listáját, illetve 2015-től az "Editors Choice" rangsorukat is.
Míg 2014-ben még arról írt a magazin, hogy az épített motorok "berobbantak a köztudatba", addig 2015-ben már sok márka, a BMW-vel az élen, konkrét stratégiával (és modellekkel) rendelkezett, hogy a klasszikus/retro vasak népszerűségének növekedésével párhuzamosan kihasználja az épített motorok sikerének egyre erősödő nemzetközi hullámát.
Ez az objektív lista tisztán "adat-alapú", vagyis az oldallátogatások és a közösségi média megosztások számai alapján képezi évente a magazin. Talán ezért is indították el 2015-ben a cikk elején említett, vállaltan szubjektív "Editors Choice" (szerkesztői válogatás) listát is. (Bónuszként pedig a King of Fuel és a Pipeburn top listájának linkjeit is szerepeltetjük.)
TOP10 – 2014     TOP10 – 2015     TOP10 – 2016     TOP10 – 2017
  Editors Choice 2015   Editors Ch. '16/1   Editors Ch. '16/2   Editors Choice 2017
TOP5 – 2014 King of Fuel      TOP10 – 2015 Pipeburn
A korábban említett, lassan évszázados bajor motorgyártó máig sikeres és konzekvens marketing- és modell stratégiájának pozitív eredményei a 2016-os és 2017-es listán is jól látszottak, hiszen mindkét 10-es listán négy BMW is helyet kapott. Érdekes, hogy az idei listán viszont csak egyetlen bömös található, az is brutálisan átépítve egy lengyel cimbi által. (Ellenben 3 db. Honda és szintén 3 db. Harley szerepel a listán.)
Múlt évben már népszerűbbek voltak a scramblerek a café racereknél, és a trackerek iránti igény is elkezdett kibontakozni (flat track versenyek!), továbbá a bobberek (Indian Scout Bobber, Triumph Bonneville Bobber!) megőrizték vezető helyüket, egyértelmű trendet azonban már múlt évben sem lehetett megállapítani. Talán éppen ezért volt olyan eklektikus már a 2017-es lista is…
A nemzetközi "custom bike" iparág persze 2018-ban is tovább "dübörgött". A nagy márkák néhány éve már nem csak egyszerűen custom programokat kínálnak, vagy átépítési versenyeket írnak ki, hanem retro és "naked" motorkerékpárokat kínálnak, "gyári építés" stílusban.
Érdekes fejlemény, hogy 2017-ben és 2018-ban is az uralkodó custom bike trend tulajdonképpen az "anti-trend" volt. A "restomod" gyűjtőfogalom is ezt a besorolhatatlanságot fejezi ki.
Ahogy maga a BikeExif magazin is írja, ha nem kifejezetten az épített motorokra koncentrálna a lap, az olvasók érdeklődése alapján két gyári vasat, az Indian FTR 1200-est és a Husqvarna Vitpilent is felrakhatták volna az idei listára. Arra a friss listára, amelyen már csak egyetlen Café Racer (Honda CB750) árválkodik. BTW: A Ducati Scrambler Café Racer (marketingszörny) elnevezéseket pedig temessük el örökre, 42 méter mélyre egy dirt track oválpálya alá.)
Honda CB750 – Caffeine Custom
Ahogy már említettük, ez a lista egyetlen café racere. (A cég elnevezése is "ideális" egy ilyen jellegű jármű elkészítéséhez.) Brazil alkotóik civil munkája ideális alapot biztosít egy motorépítő cég üzemeltetéséhez. Egyikük autó formatervező, másikuk grafikus. Bruno Costa és Tiago Zilli egy '79-es CB-ből alkották ezt a motorkerékpárt.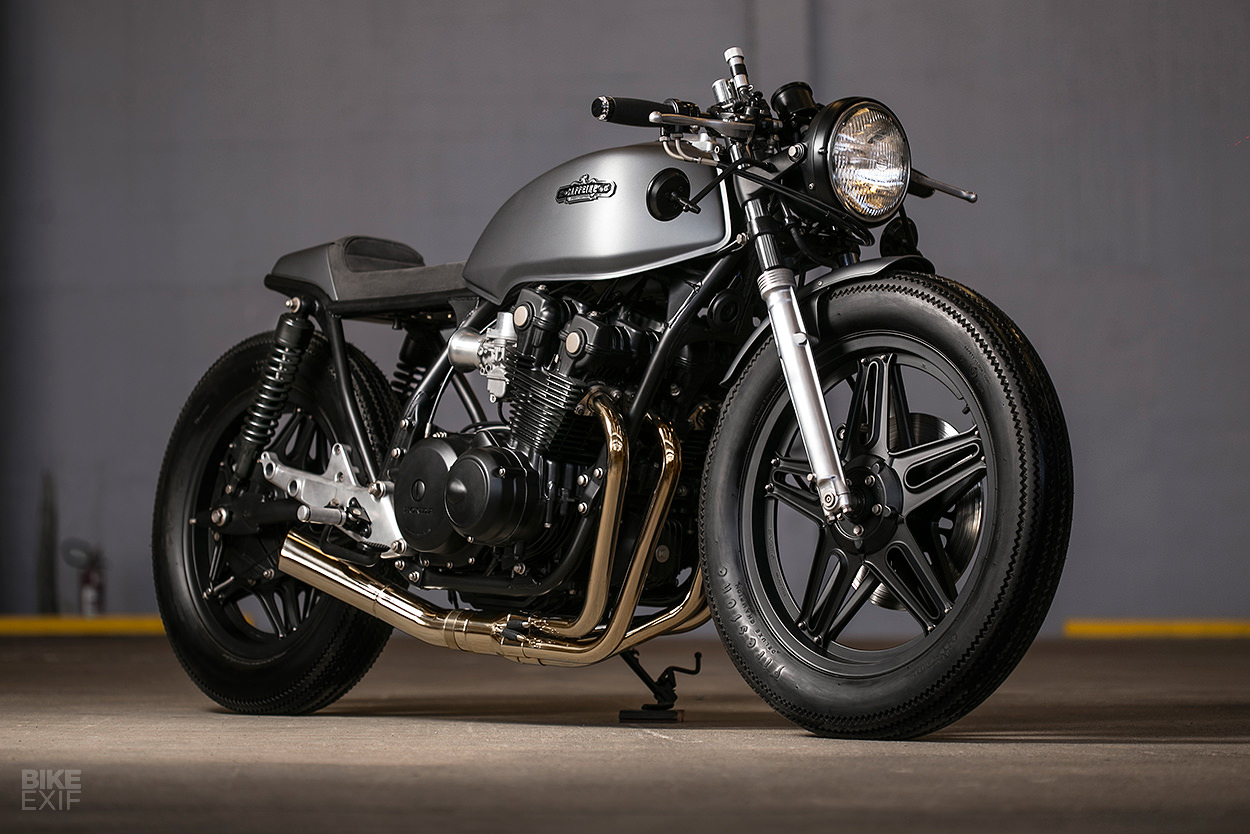 Harley Sportster 48 – Rough Crafts
Mi is kedveljük a kis Sporikat. Ennek a vasnak az alkotója, Winston Yeh (fuck-yeah!) már többször szerepelt a BikeExif hasábjain. Nyilván nem véletlenül… Kedveltük a Continental GT-t is ettől a bandától. (Mármint nem Bentley, hanem Royal Enfield Continental GT.) Ezt a járművet Öhlins csillapítók, titánium kipufogók és könnyű karbon elemek teszik különlegessé. A geometria inkább Buellre hajaz, mint az eredeti 48-as Sporira, továbbá a motor megjelenése is inkább streetfighter-es mint cruiser-es, de a végeredmény magáért beszél.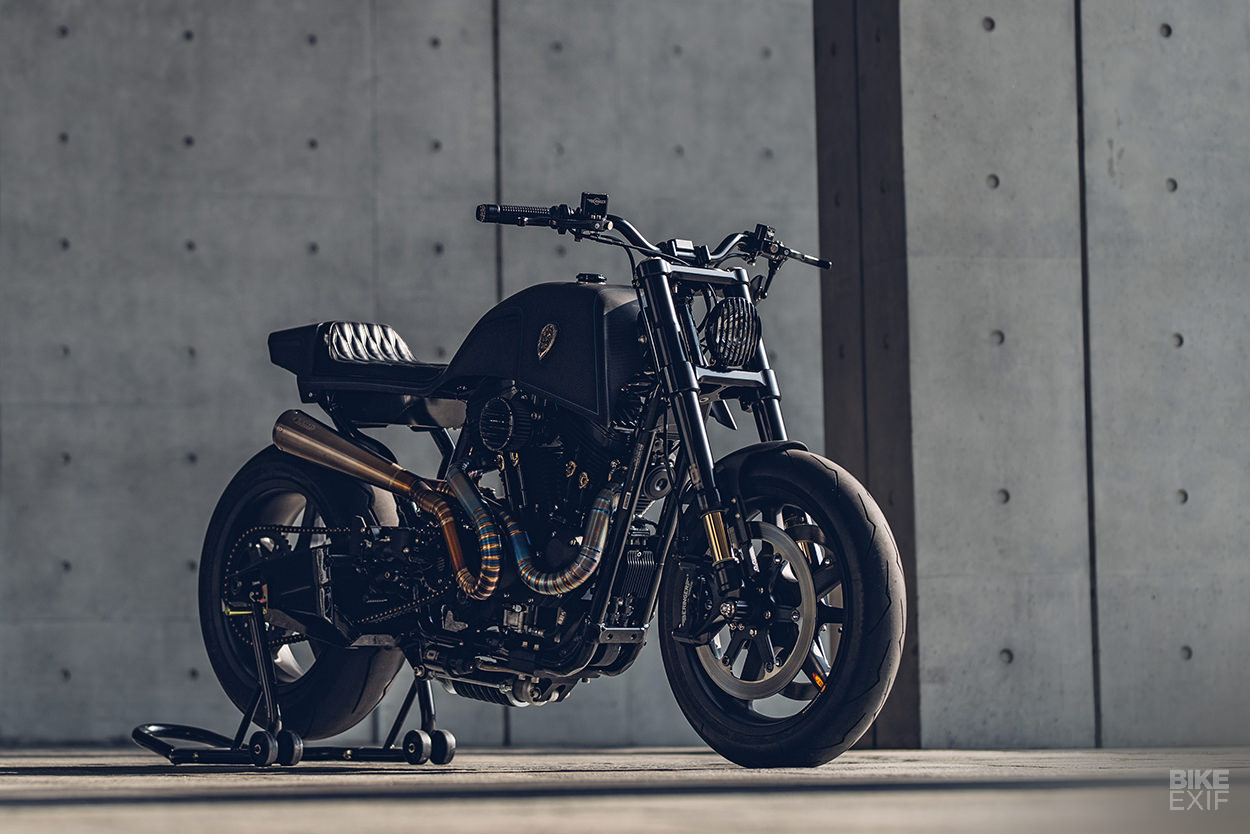 Harley-Davidson Super 10 – Jackson Burrows
Erről a motorról hosszan értkeztünk már, itt találjátok a teljes cikket.
Yamaha SR500 scrambler – Daniel Peter
Daniel Peter Chicagóban fotográfusként dologzik. Imádja a Yami SR500-as modelljét. Mi sem bizonyítja ezt a rajongást jobban, mint az a tény, hogy szabadidejében már négy (!) motort épített ebből ebből a modellből. Kawa' ZX6R villák, Yamaha XT500-as tank, Gazi gátlók, 17 inches supermoto kerekek és alumínium lengőkar jellemzi ezt a járművet.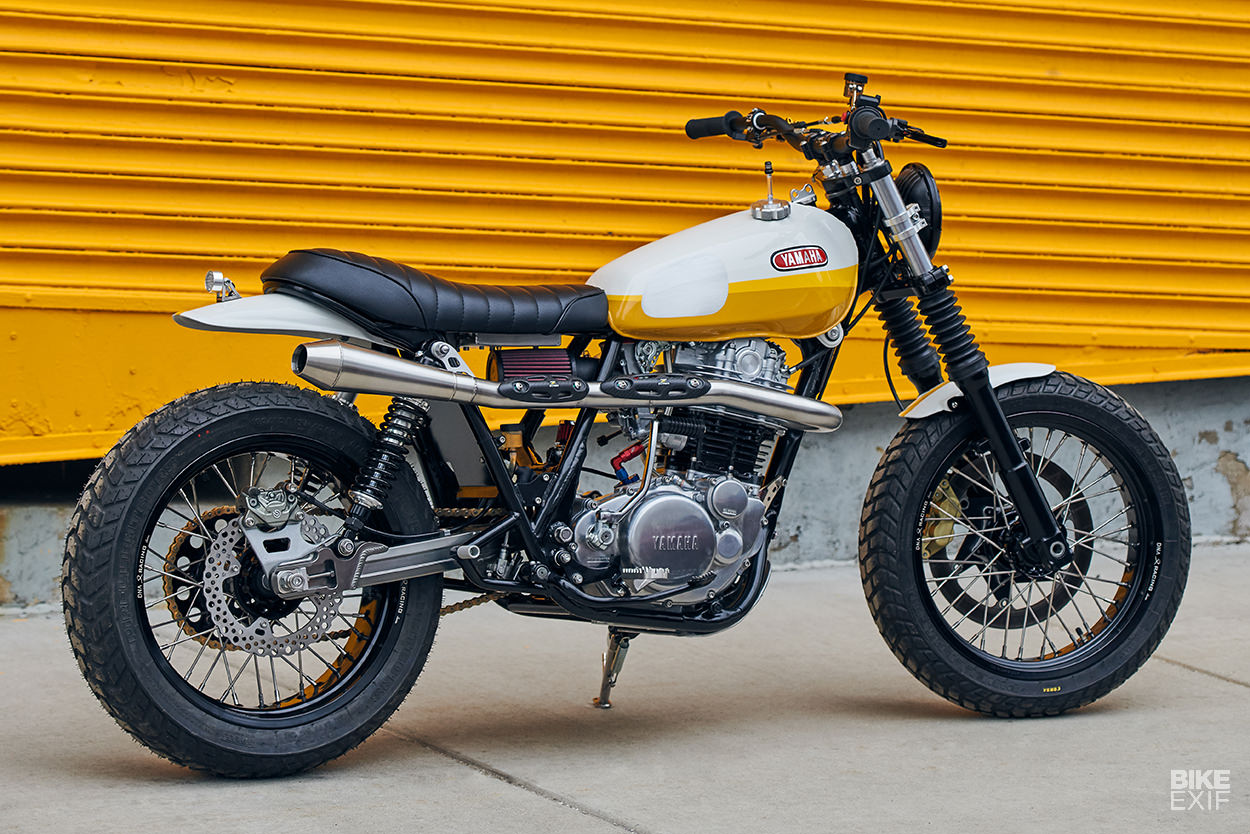 1957 Harley Sportster replica – UFO Garage
A lista harmadik Harleyja. Ez is egy Sportsterből született. Ráadásul a spanyol Harley képviselet támogatta az ügyet, sőt ők kérték, hogy a végeredmény egy késő ötvenes évekbeli Ironhead Sporira hajazzon. Efraón Triana replika elemekből építkezett, a megrendelésnek megfelelően.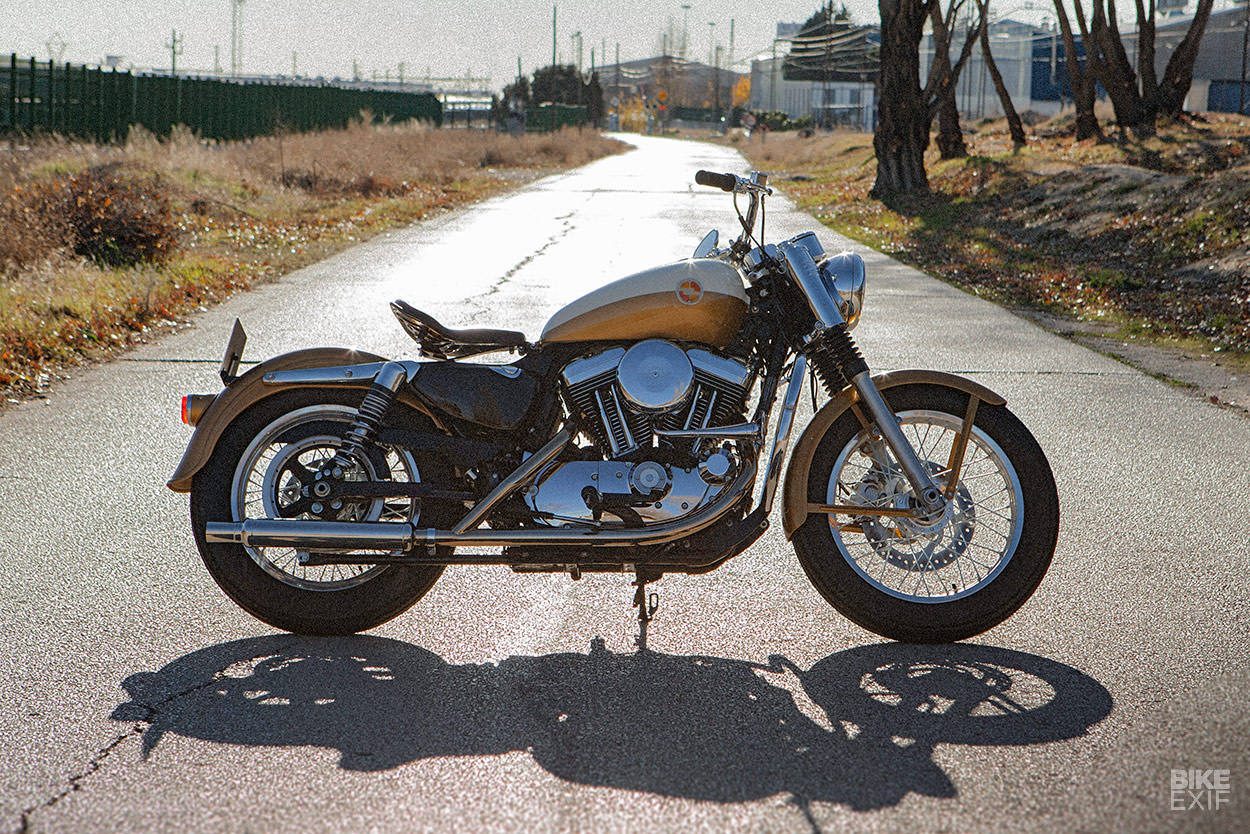 Honda Grom – Cole Mishler
Jönnek a villanyos motorok! Lám, lám, már erre a listára is felkerült egy. Ráadásul a 'Grom Reaper' különleges darab, hiszen lítium-ion "szíve" (aksija) a Zero-tól érkezett. Nyilván sokat lökött az ügyön, hogy építője "civilben" a Zerónak dolgozik, ezért végül ez egy "félhivatalos" projekt lett. Az elektromos motorok jellegzetességének megfelelően van nyomaték ebben a járműben is bőven! (Kb. annyi, mint egy 1200-as Sportsterben…)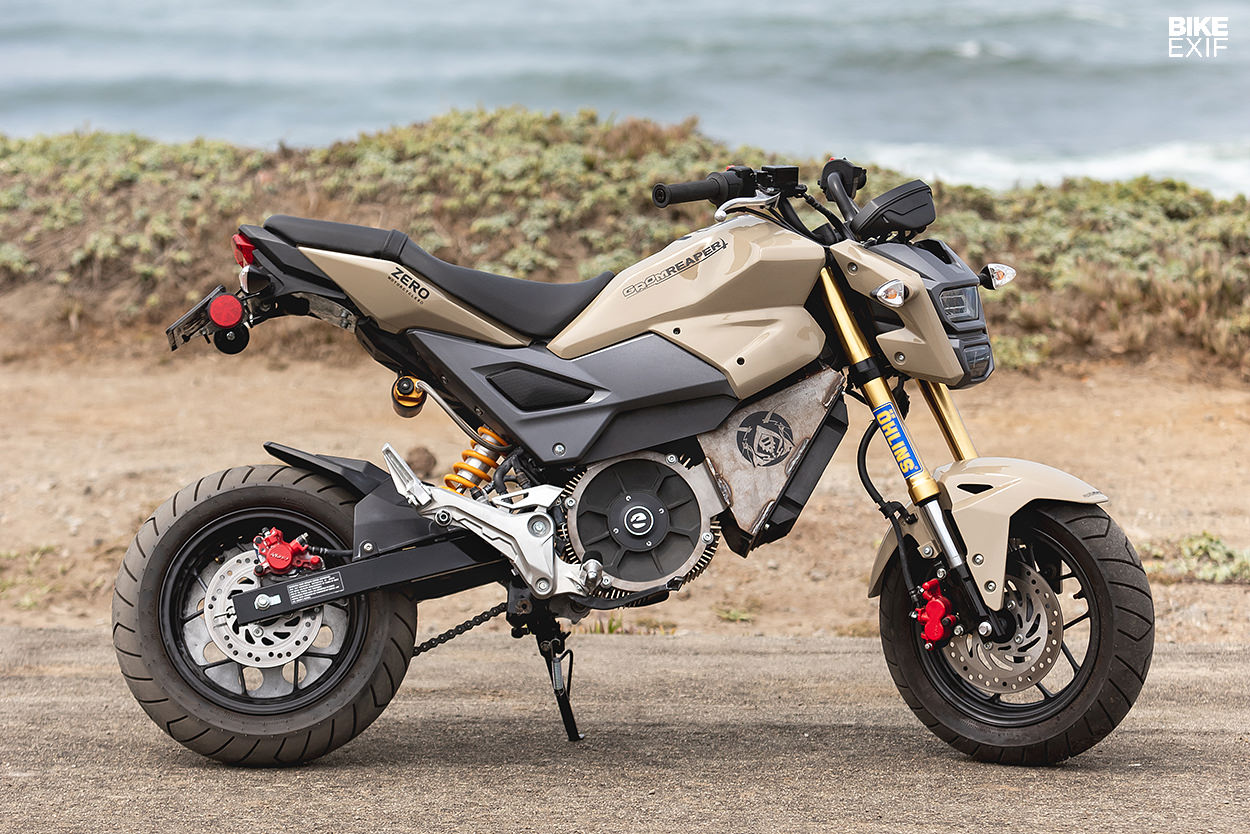 Watkins M001
Ez a lengyel motor a "legradikálisabb" a BikeExif szerzői szerint az általuk publikáltak közül. Építője egy ipari formatervező arc, aki Jack Watkinsnek hívja magát és Gdańskban húzza az ívet. A donor egy BMW R1150 RT volt, de szerintem már az apja (tervezője) sem ismerne rá. Mindenesetre igen nehezen döntenék, ha Michael Jackson és a bömös átalakulásának mértékét kellene összahasonlítanom. Mondjuk a jellegzetes boxer elég feltűnő… (Mármint a BMW-é, nem Jacksoné…)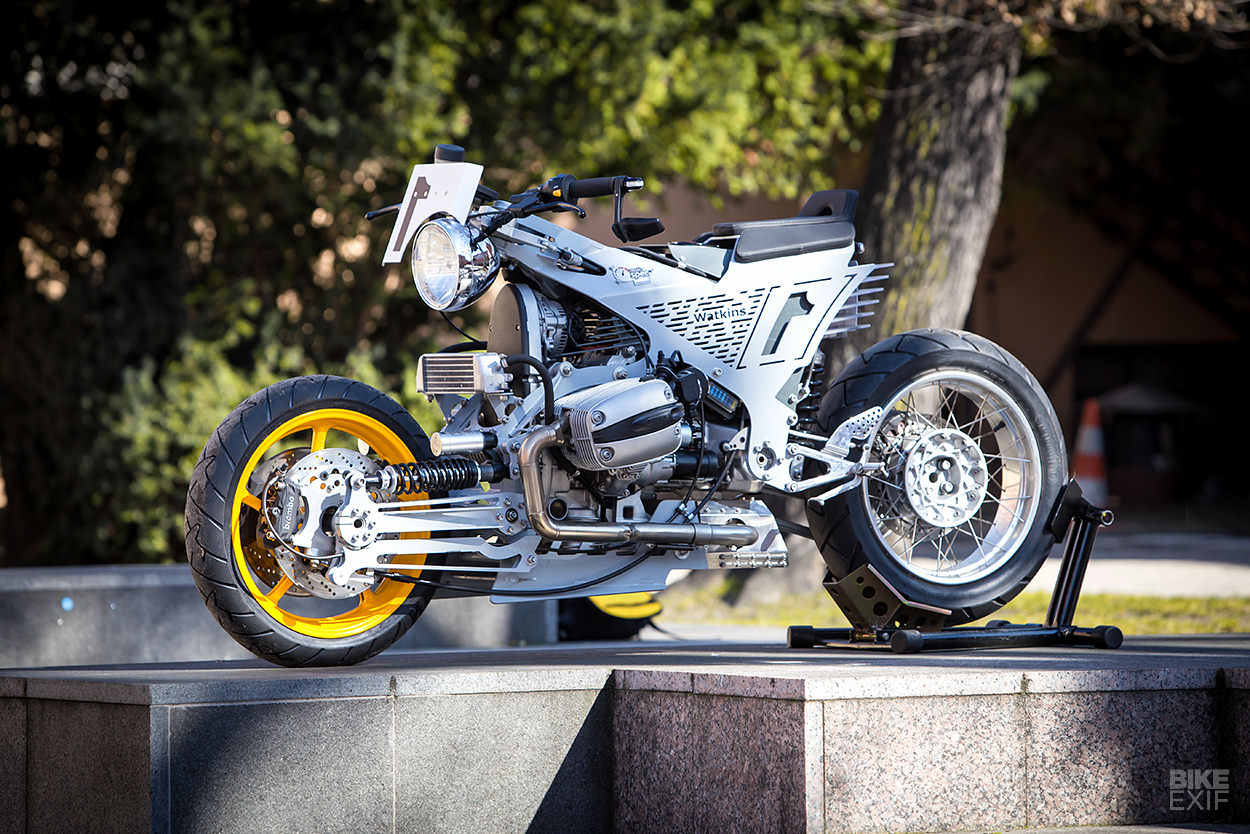 Triumph Thruxton – Rogue Motorcycles
Hans Bruechle, vagy ahogy sokan ismerik, "HandBreak the Artist" roppant hiteles a maga köreiben. Ahogy már többször leírtuk, a BikeExif ezen listáját az oldallátogatások és a közösségi média megosztások számai alapján képezik évente. Nos, ez a moci több mint 10.000 engagementet (lájk és hozzászólás) hozott a magazinnak! Csak a Facebookon! Billy Kuyken, az ausztrál építő egy motorshown találkozott véletlenül Hansszal. Ez lett belőle!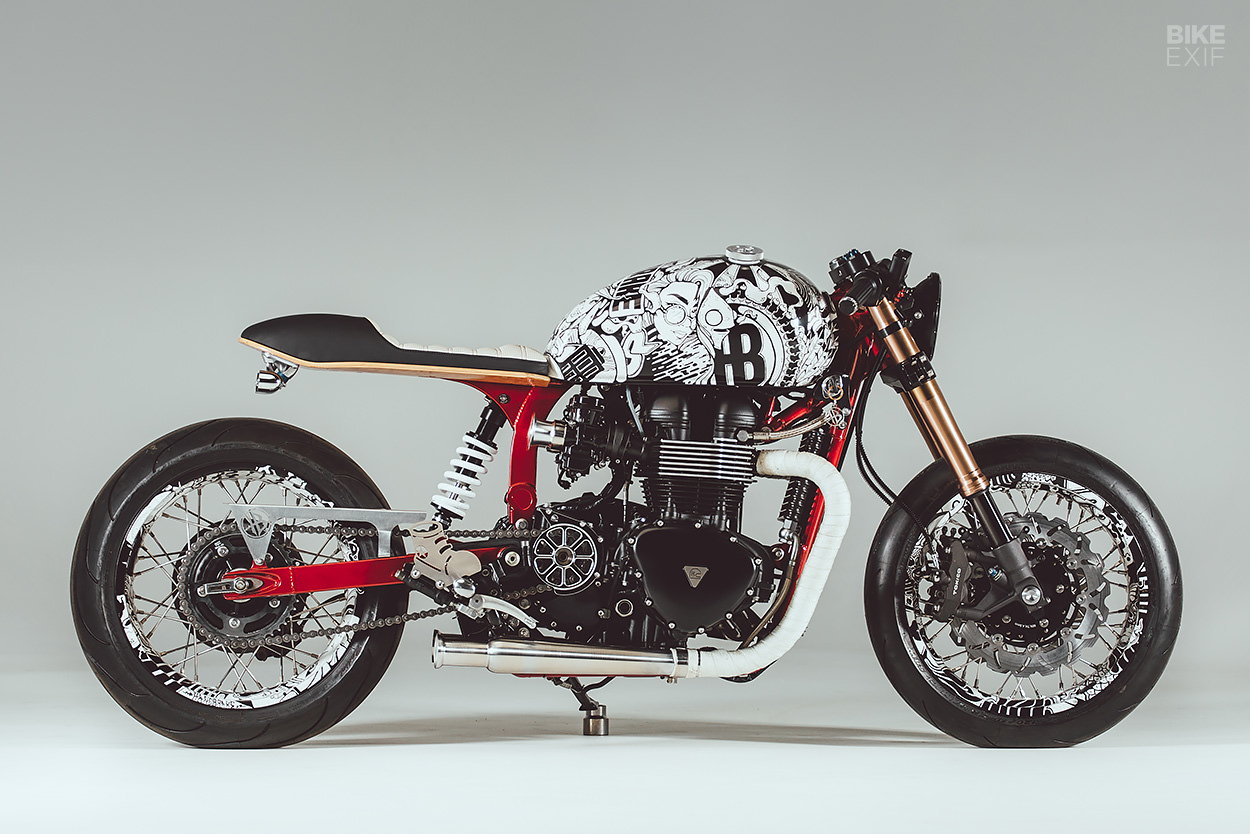 Ural coffee cart – See See Motorcycles
Erről a motorról is beszámoltunk már, itt találjátok a teljes cikket.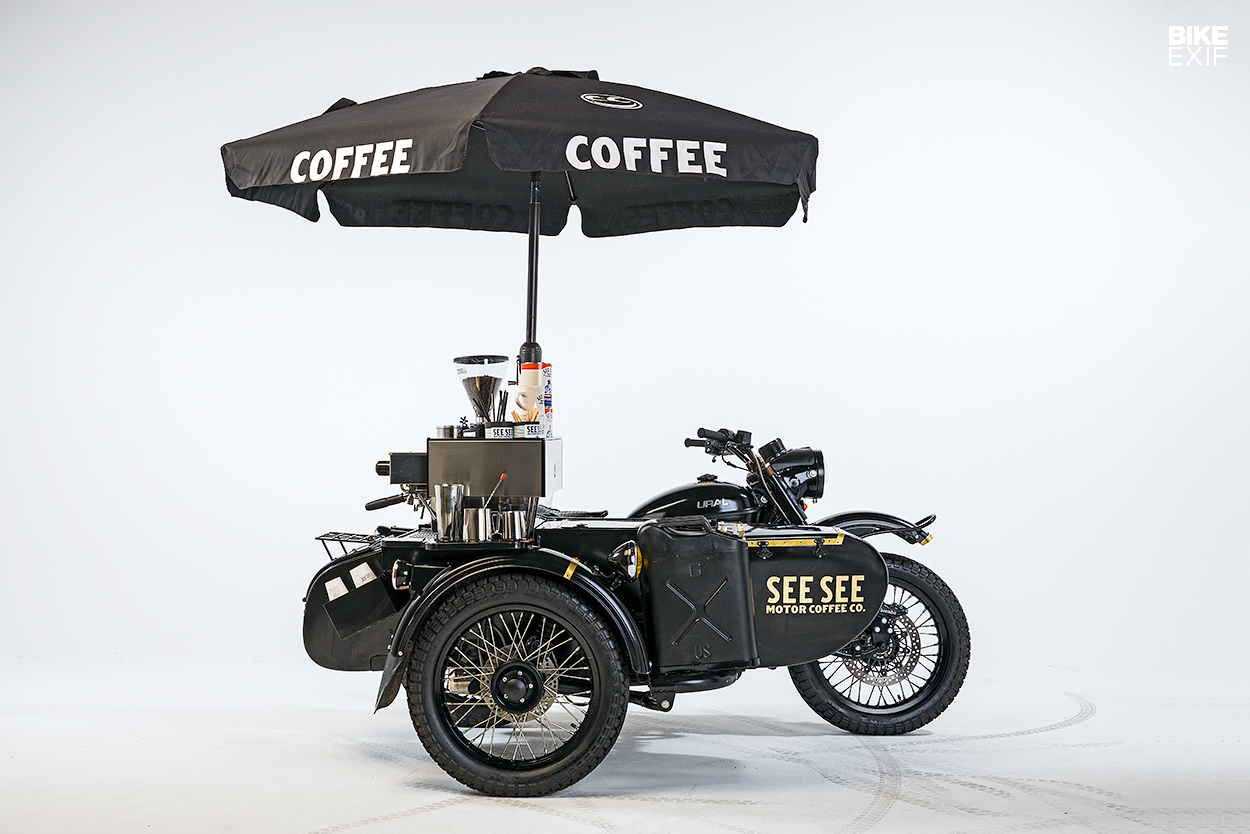 Honda Cub – K-Speed
Talán nem is gondolnátok, de a Honda Cub a világ egyik legtöbb eladott modellje! Nem csoda, hogy a japán gyártó úgy döntött, felfrissíti ezt a roppant sikeres motorkerékpárt. Mivel Thaiföldön gyártják az új verziót, a Honda egy helyi csapatnak, a K-Speednek adta a gépet átépítésre. Eakk, a K-Speed titokzatos tulajdonosa a modern retro irány mellett döntött.
A kis Honda végül 30 nap alatt készült el és háromszor annyi oldalletöltést produkált, mint a BikeExif oldalán bármelyik másik motorkerékpár 2018-ban! Ezzel azt is fényesen bizonyítva, hogy hat évtized (!) és 100 millió (!) eladott példány után a Honda Cub népszerűsége továbbra is töretlen!