Bike EXIF Editor's Choice 2018
Ahogy azt a két héttel ezelőtti cikkemben írtam, 2014 óta minden évben bemutatjuk a Bike EXIF Top 10-es épített motor listáját, illetve 2015-től az "Editor's Choice" rangsorukat is.
Előbbi objektív lista, mivel tisztán "adat-alapú", vagyis az oldallátogatások és a közösségi média megosztások számai alapján képezi évente a magazin. Utóbbi pedig vállaltan szubjektív, hiszen a magazin szerkesztői választják ki néhány egyszerű szabályt betartva a számukra legkedvesebb vasakat.
Ezek a magukra mért szabályok a következők:
Csak olyan motorokat választanak be a "szerkesztői listába", amelyről az év során teljes és átfogó cikket írtak.
Egy építőnek csak egy motorja szerepelhet a listán.
Az "adat-alapú" (népszerűségi) listán már szereplő motorok közül nem választanak.
A következő "Editor's Choice 2018″ listán (az építők neve alapján) ABC sorrendben közöljük a motorkerékpárokat. (A korábbi évek listáinak linkjei a cikk végén találhatók meg.)
Ducati 250   Analog Motorcycles
"Petite racer", vagy "pint-sized racer", ahogy a magazin nevezi. Különös párosítása ez a motorkerékpár egy '68-as vintage 250-es Ducati erőforrásnak és egy (prototípus) Moto 3 váznak. Tony Prust, az Analog Motorcycles feje ismét jó munkát végzett! Érdemes elolvasni a teljes történetét ennek a kis café racernek, melyet még egy tragédia is beárnyékol. (Devlin Hunt, az építő mentora váratlanul 2017 februárjában átmotorozott az örök vadászmezőkre…)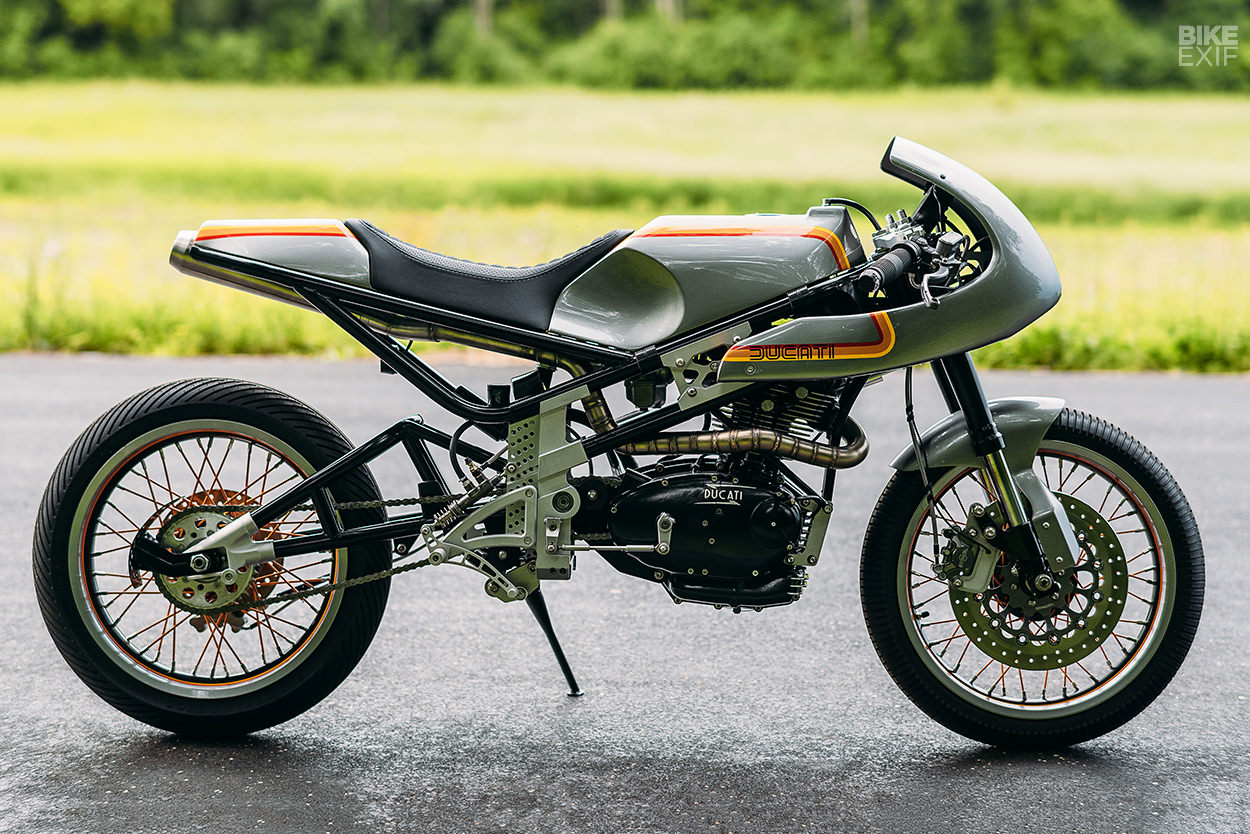 Ducati Scrambler  deBolex Engineering
A Ducati scramblere sokak fantáziáját megmozgatta már. Ezt a café racert élőben először a Wildays Fesztiválon lehetett látni. (Calum Pryce-Tidd, a deBolex Engineering feje itt mutatta be először a járművet a nagyérdeműnek.) Áramvonalas alumínium idomok, menő fényezés és levehető oldalpanelek jellemzik ezt a műalkotást.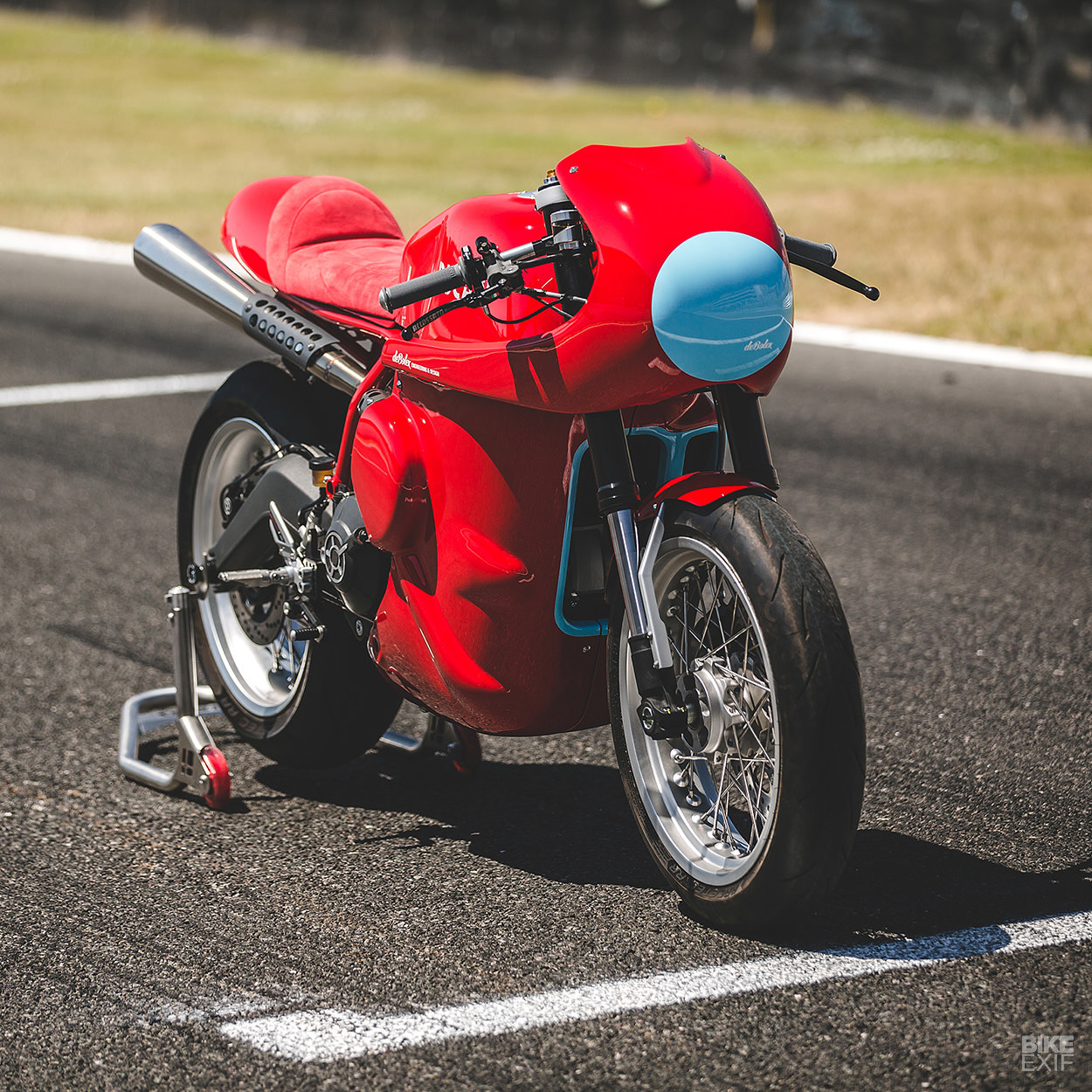 Yamaha XJ750  Derek Kimes
Turbo Maximus. Találó név erre a nyolcvanas éveket idéző Yamira. Derek Kimes, az alkotója főállásban mérnöknek tanult, mellékállásban pedig, Bryan Fuller boltjában dolgozott amikor megalkotta ezt a brutális, turbós "retro versenygépet". Az XJ900 persze örömmel adta szívét a beavatkozáshoz.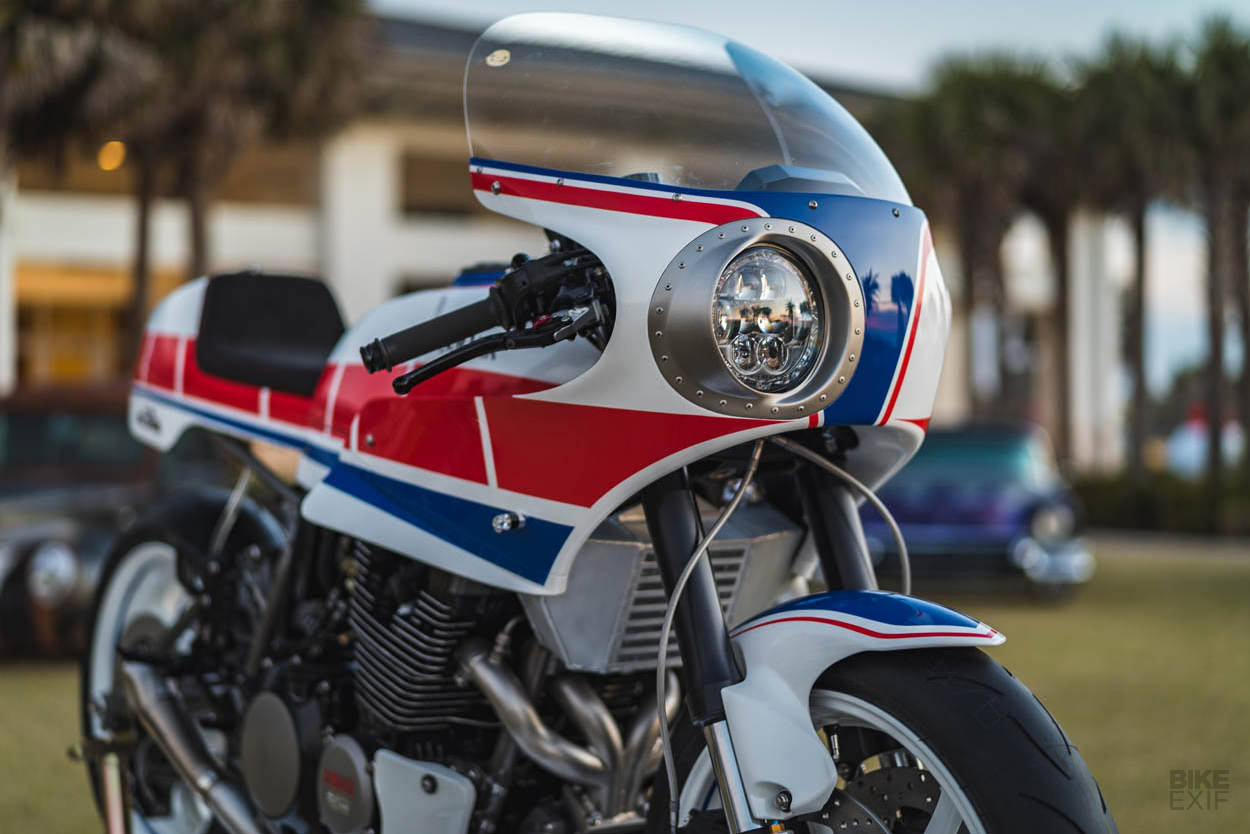 Ducati Scrambler, Desert Sled  Earle Motors
Egy újabb Ducati Scrambler. Mondom, hogy népszerű donor! Csak ezt a Desert Sled verzióból építette az Earl Motors névadója, Alex Earle. Aki remek nevet (The Alaskan) adott a vasnak. Érdekes kontraszt egy sivatagi motorból alaszkait csinálni. (Persze értem én, hogy mindkét elnevezés csak marketing izé.) Maradjunk annyiban, hogy egy off-road motorkerékpárról van szó.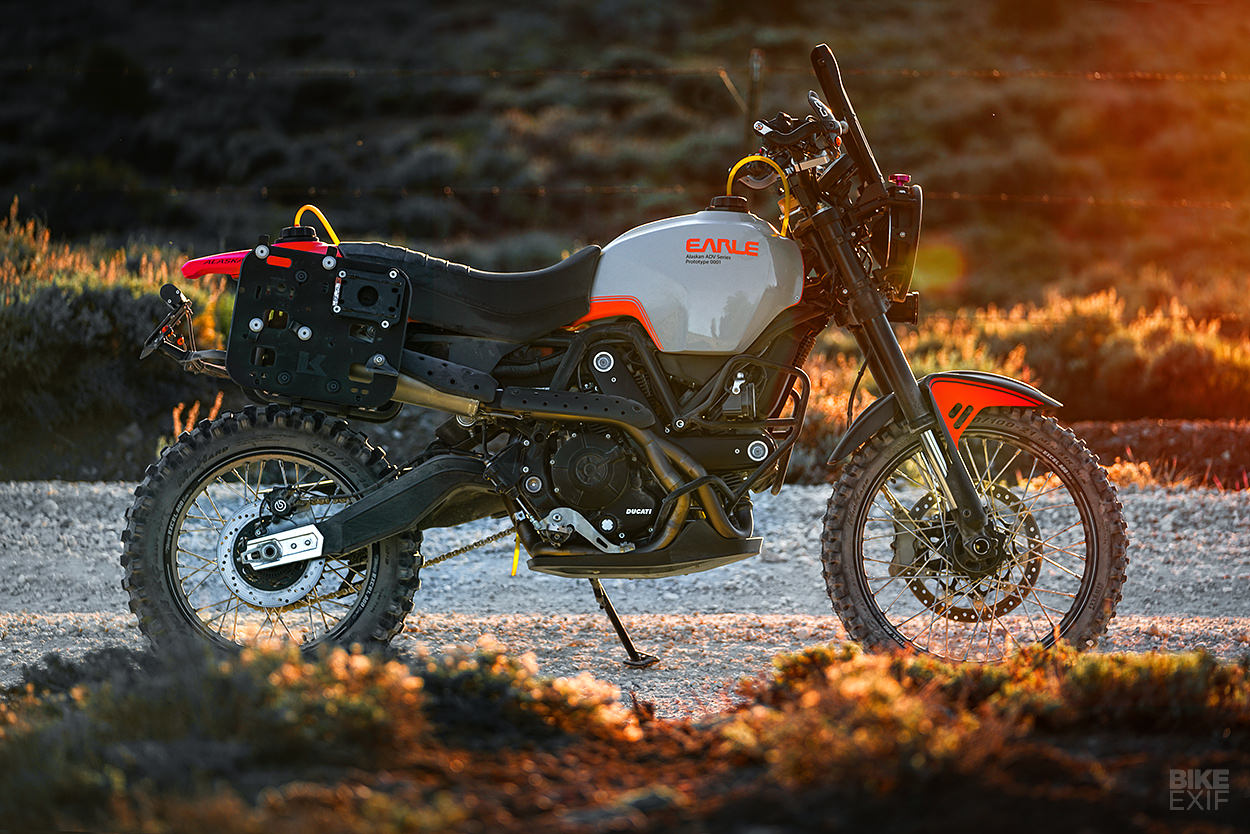 BMW R nineT  Hookie Co.
Egy időben mindenki BMW R9T-ből akart motort építeni. Ennek a listának ez az egyetlen bömöse. A Hookie csapat kit-ként is árulja az átépítő elemeket, úgyhogy mindenki maga is "összelegózhatja" otthon a vasat. (Ha érez rá késztetést és bízik annyira magában.)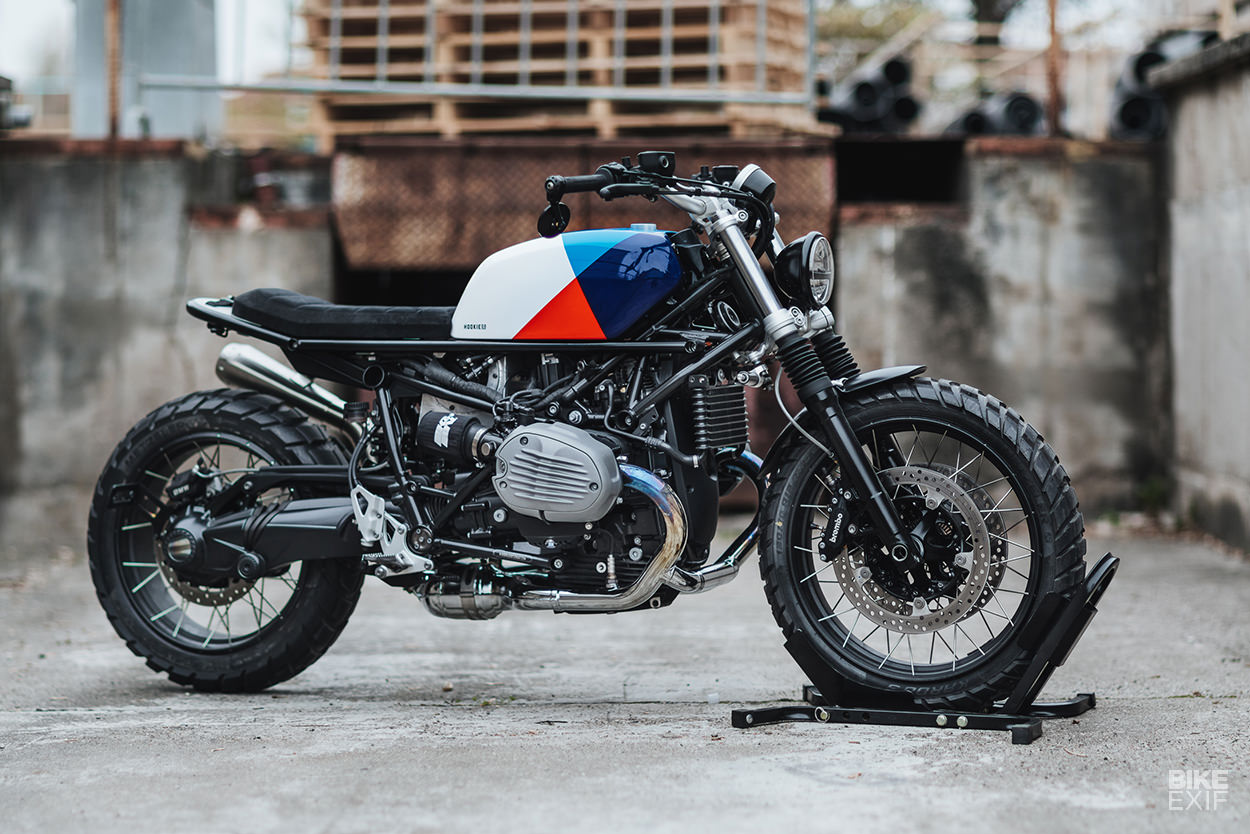 Suzuki Bandit  Icon 1000
A portlandi Icon 1000-es csapat régi támogatója a Bike EXIF magazinnak. De nem ezért kerültek fel erre a listára. (Legalábbis ezt írja a magazin…) Hiszek nekik, mert ez a szerkezet is legalább annyira menő, mint e lista másik japán retro járműve. Egy másik japán donor (Kawa' ZRX1200) is besegített néhány alkatrész erejéig a műtétbe.
KTM LC8  Hazan Motorworks
Max motorjairól már sokszor írtunk. Nyilván. Ez azonban a saját KTM950SM-je, ami több "kraftolást" rejt mint hinnétek. A Marchesini kerekeket egy CBR1000-es szolgáltatta be a jó ügy érdekében. Szép darab. Kezes lehet improvizált utcai betyárkodások alkalmával…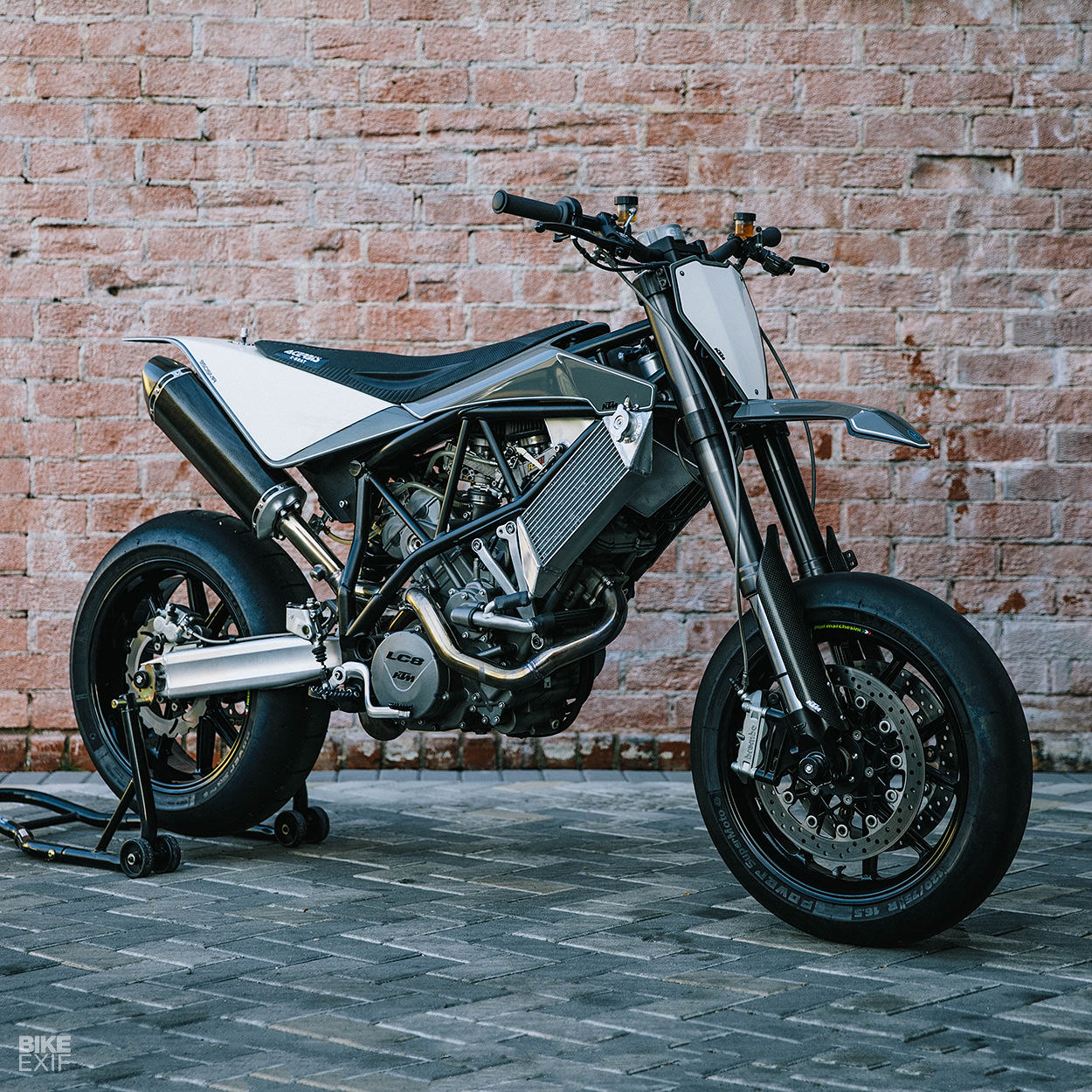 Seeley G50  NYC Norton
Eléjben (Losziban? Az angyalok városában?) a Petersen Múzeumban rendezték meg a "Custom Revolution" nevű kiállítást. A NYC Norton ezt a gyönyörűséget tolta be a rendezvényre. Különleges ékszer, oda vagyok érte!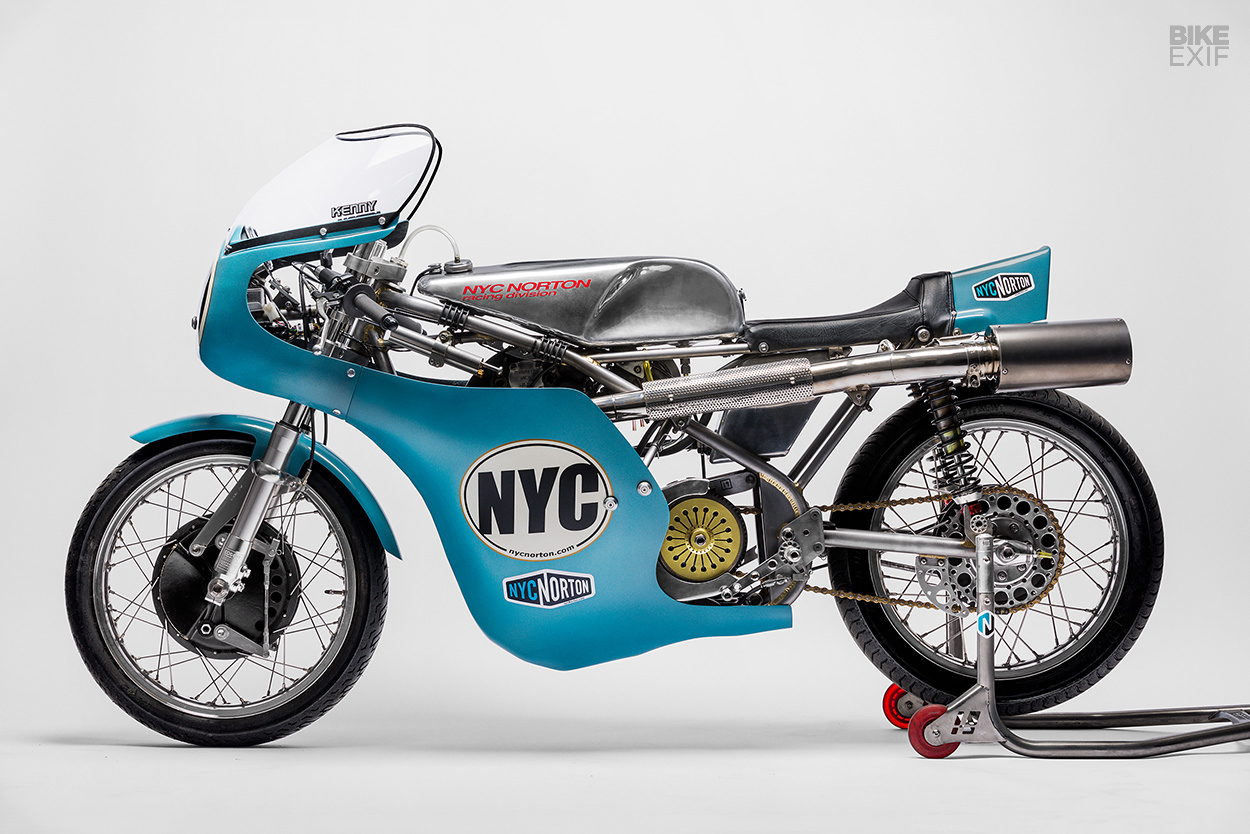 Harley-Davidson Street 750  Suicide Machine Co.
Aaronés Shaun Guardado tesók, versenyzők és motorépítők. Érezni ezt a tényt ezen a finom szerkezeten is. Öhlins gátlók, karbon BST kerekek és karbon lengőkar. Ezt adta ki a rengeteg munka és a SolidWorks CAD software…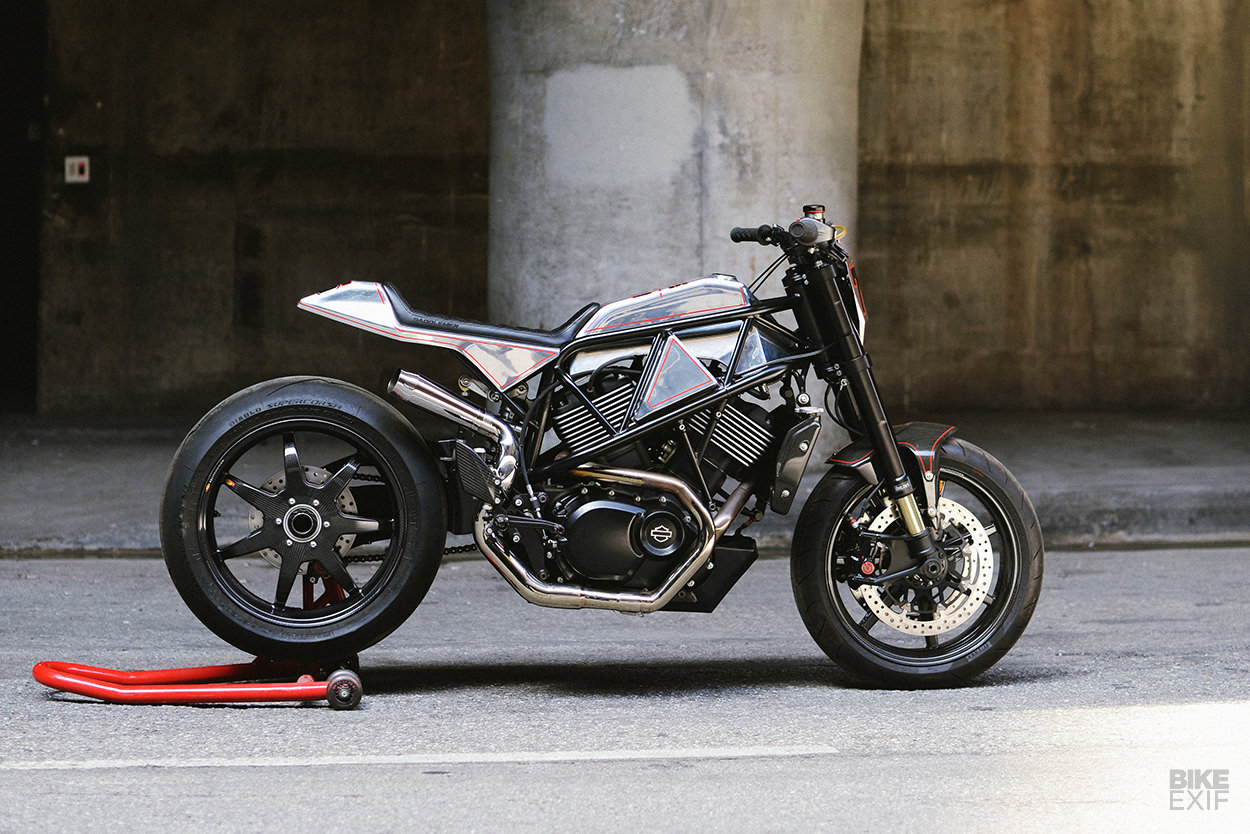 Ducati Superbike  Walt Siegl 
A lista negyedik Ducatija. (Ugye fel sem tűnt?) Tízből négy elég jó arány… Superbike, mindenféle értelemben! Már az erőforrás módosításáról is több oldalt lehetne írni. Ez a célszerszám nem kávézótól kávézóig gyorsulgatásra lett kitalálva. Walt Siegl mesés (ismert druszája megvan?) alkotása. Szerencsés (?) fickó a tulajdonosa, hogy a Bol d'Or és a Leggero mellett még egy ilyen adrenalingyárat is magáénak tudhat.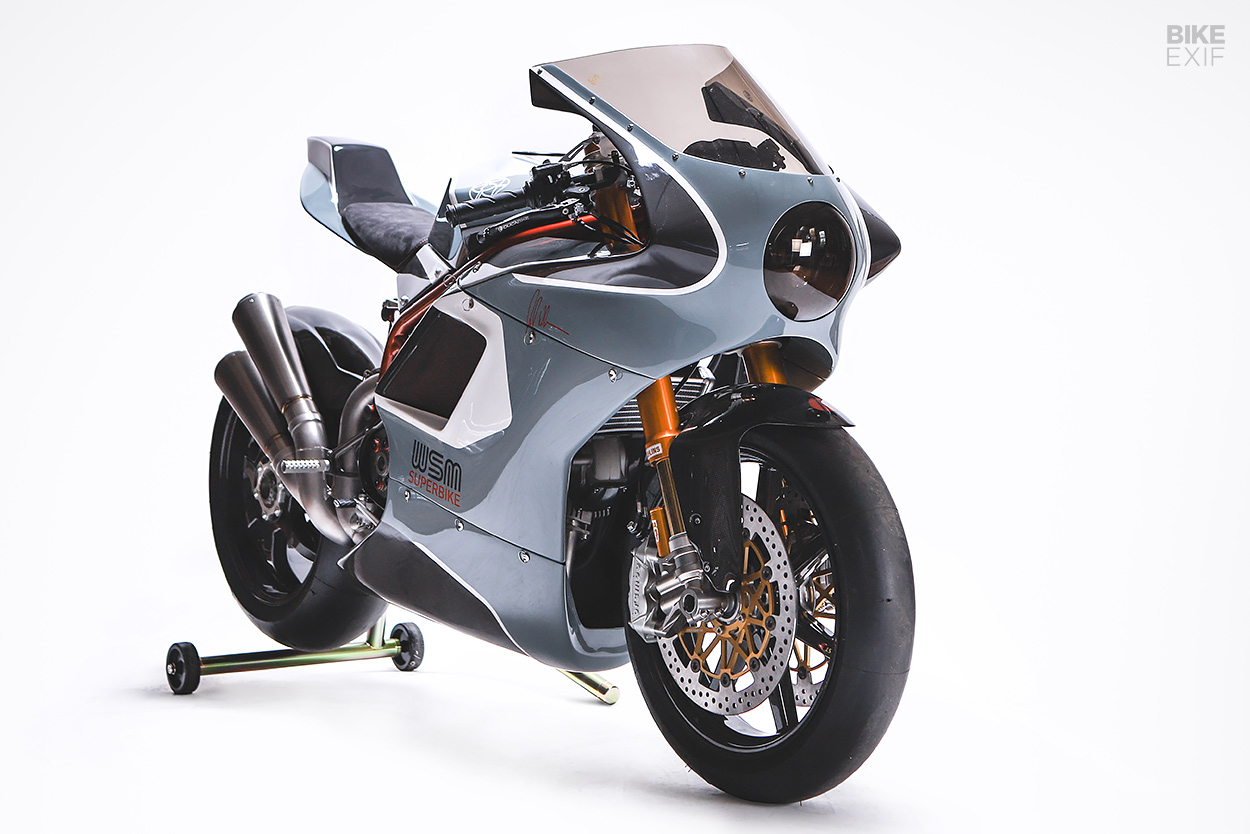 P.S.
A magazin a cikkét egy "best of the rest" listával fejezi be. Talán egyszer beszámolunk ezekről a remek, de ebből a listából kimaradt motorkerékpárokról is…
TOP10 – 2014     TOP10 – 2015     TOP10 – 2016     TOP10 – 2017
  Editors Choice 2015   Editors Ch. '16/1   Editors Ch. '16/2   Editors Choice 2017