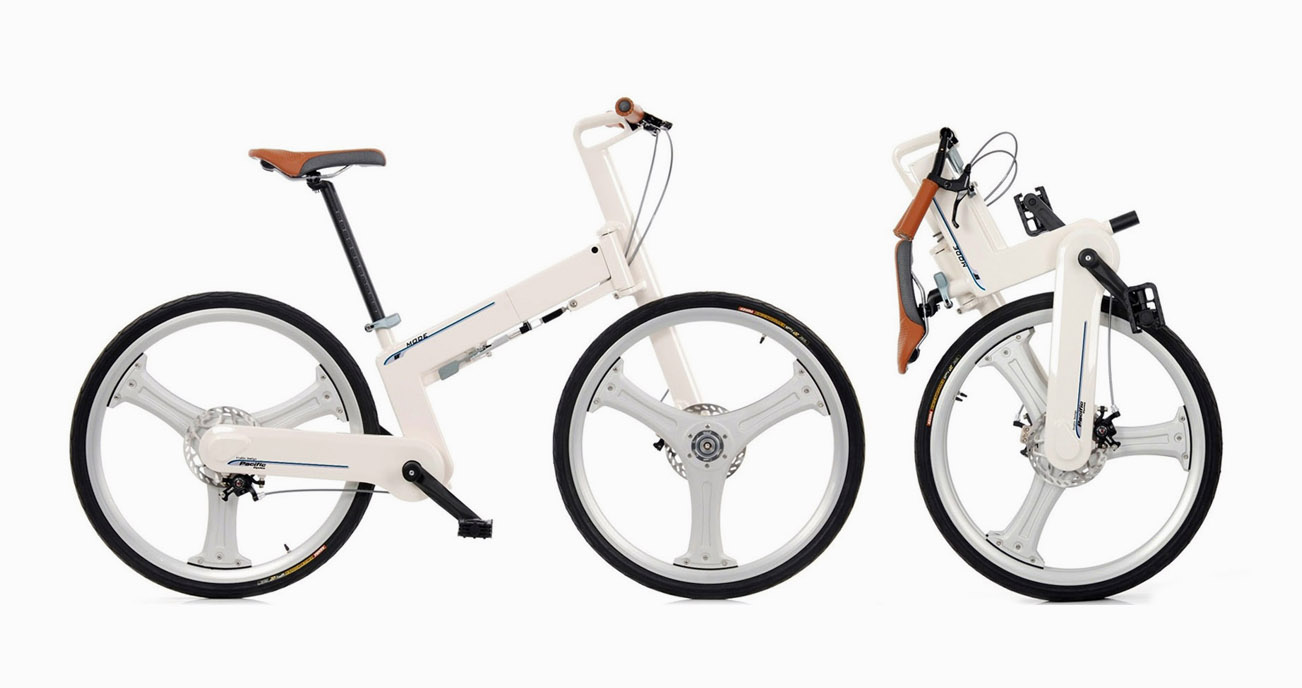 One more Bike, one less Car
Napjainkban mindenki a harmadik szektorban akar szolgáltatni. Azon belül is leginkább valamelyik divatszakma illusztris tagjaként megmondani a frankót, kitalálni az appot, be-influensz-jútyúberesedni a népszerűség-nirvánába.
Vagy leginkább 11 és 17 óra között, egy szimbolikus 1,5 órás ebédszünettel markánsan két kreatív(nak mondott) szakaszra bontva a nap dolgos munkaidőszakát. A "kézműves hype" ellenére az ún. nyugaton a tisztes kétkezi és a mérnöki munka presztízse beleállni látszik a talajba, még ha mesteri és művészi szinten is űzi valaki. Hazánkban sok más, hasonlóan (a társadalom számára is) roppant fontos hivatás (pl. pedagógus, orvos) múltbéli nimbuszának míves sírköve mellé csapódnak be puhán ezek a hivatások is. Kár…
Nyilván erről az említett szakmák egyes gyakorlói is tehetnek,  de nem hiszem, hogy jobban, mint a honi-nihil egyéb, quasi látens munkanélküli, fejlődni nem tudó, de (legalább) nem is akaró, ellenben mindent kapásból kritizáló, kényelmesen ellébecoló, polihisztis fotelszakértő rétege.
Nade!
Sok-sok évvel ezelőtt csodálattal vegyes kíváncsisággal forgattam a kezemben Gergő fiam transformers játékait. Eleinte én is megpróbáltam megfutni az általa stabilan tartott 9-10 másodperces szintidőt, mely alatt egy bonyolult robot egy komplett Forma 1-es versenyautóvá avanzsált, majd ripsz-ropsz, ismét visszaalakult morcos robottá.
A kínos 42. percben azonban általában alábbhagyott bennem a korábbi olthatatlan láz és megtörve hagytam, hogy Gergő (jól/udvariasan leplezett) értetlen pillantásai után, az amorf műanyaghalmazból a másodperc törtrésze alatt tökéletesre építse a transformers figurát.
Szeretem a pontos mérnöki és formatervezői munkát. Különösen akkor, amikor e két hivatás profi képviselői tényleg szinergikusan működnek együtt és nem nyilvánvalóan öncélú magamutogató tárgyak, objektumok születnek, hanem ergonomikus, az emberek életét megkönnyítő ÉS szemet gyönyörködtető, valóban funkcionális eszközök. Jobs pl. legendásan értett ahhoz, hogy miként lehet a művészet és a technológia eltérő vallású papjait együttműködésre (együtt-térítésre?) bírni.
Az összecsukható kerékpár komoly kihívás elé állítja az őt tervező mérnök-formatervező csapatot.  Kompaktnak kell lennie, de az emberek teljes értékű megjelenést és használhatóságot várnak el tőle. "Cool" legyen és unikális darab, de a megálmodói ne áldozzák fel a kényelmet és a használhatóságot a design szenté vált oltárán. (Biztos Ti is találkoztatok már számtalan túltervezett, "over-design" tárggyal.)
Az előítéletek (összecsuklik, könnyebben elromlik stb.) felszámolásáról most ne is beszéljünk. Persze ezeket a prekoncepciókat nem csak statikai, hanem a meggyőző design optikai eszközrendszerével is hatékonyan fel lehet számolni. Talán ezt is díjazta a zsűri, amikor a Pacific Cycles Inc. cég IF Mode nevű bringája (tíz éve!) 2008-ban az Eurobike Award, 2009-ben az IF Product Design Gold Award és a Taiwan Excellence Silver Award díjakat elnyerte.

Tradíció és innováció jó arányban keveredik egy összecsukható kerékpár megalkotásakor. Köztudott, hogy az egyszerű bicikli szavunk nyelvújítás kori überbonyolult megfelelője az egyenbillengészeti körduplány volt. A jellemző tervezési evolúciós hármas lépcső: primitív, bonyolult, egyszerű, helyváltoztatási eszközeink fejlődésére is jellemző.
Klasszikus példa, hogy már a Holdon is járt ember, amikor megteremtettük az első igazán jól működő sárkányrepülőt. Nyilván könnyebb napjainkban a ma már rendelkezésre álló szuperanyagokból, számítógéppel modellezett eljárásokkal ilyen egyszerű(nek látszó) eszközöket kreálni. Mindenesetre ez az összecsukható kerékpár egyszerűen működik. ("Just works", ahogy az Apple-nél mondják.) Amellett, hogy szemet gyönyörködtető darab, tényleg könnyű összecsukni/kinyitni a bicót:
A könnyűfém felnik mellett látványos részlet a vastag varrott markolatok kézműves jellege és a nyereg finom bőr borítása. Nyilván városi kerékpár, nem terepre való. Gergővel hétvégén fel s alá kavartunk Siófokon. Remek eszköz volt. A rendelkezésre álló két sebesség pont elégnek bizonyult. A sebességváltás módja ugyan szokatlan, de könnyen elsajátítható. Cipővel meg kell bökni a hátsó tengelyen lévő kis gombot (heel push button on BB axle). Ennyi.
Összecsukott állapotában az erre a célra kialakított markolatánál fogva roppant könnyű tolni magunk előtt. A dolgozószobámban a falra is ennél a markolatnál fogva akasztottam fel. A lánc teljesen zárt helyen hajtja meg diszkréten a hátsó kereket, így mindenféle óvintézkedés (gumi, csipesz stb.) nélkül is tiszta marad az ünnepi pantalló.
Ahogy a következő képen is láthatjátok, fontos tulajdonsága e biciklinek, hogy a kormányszárak végét és a pedálokat is be lehet csukni, így tényleg keskeny lesz (27 cm) összecsukva. Ennek a jelentősége nem is a falon való tárolásnál ütközik ki igazán, hanem egy autó csomagtartójába, vagy egy tömegközlekedési járműre való felpakolás esetében.
A szikár adatok:
Súly: 14,7 kg
Méret (összecsukott állapotban): 102cm x 27 cm x 66 cm
Gumik: 26 x 1,5 ''
p.s.
A Pacific Cycles szlogenje: "One more Bike, one less Car."