Art Deco motor az angyalok városából
Nem sok Majestic szaladgál az utcákon manapság. Sőt, megrögzött motorkerékpár gyűjtők féltett kiállítótermeiben is csak ritkán találkozhatunk ezzel a korai '30-as évekből származó francia járművel.
Szakértők szerint már csak kb. tíz darab lelhető fel szerte a világon. (1998-ban a Guggenheim Múzeum "Art of The Motorcycle" kiállításán lehetett egyet élőben megtekinteni.) Ezért is különleges a Serge Bueno által restaurált darab, amelyet ma bemutatunk. Az 500 köbcentis Majesticet Georges Roy tervezte (aki szemmel láthatólag utál6ta a csővázat) és 1929-ben a párizsi Motor Show-n mutatta be a nagyérdeműnek. A különleges jármű persze rögtön nagy vihart kavart.
Gyártásba a következő évben került és tekintettel a rossz eladási számokra, 1933-ban már "vége is volt a dalnak".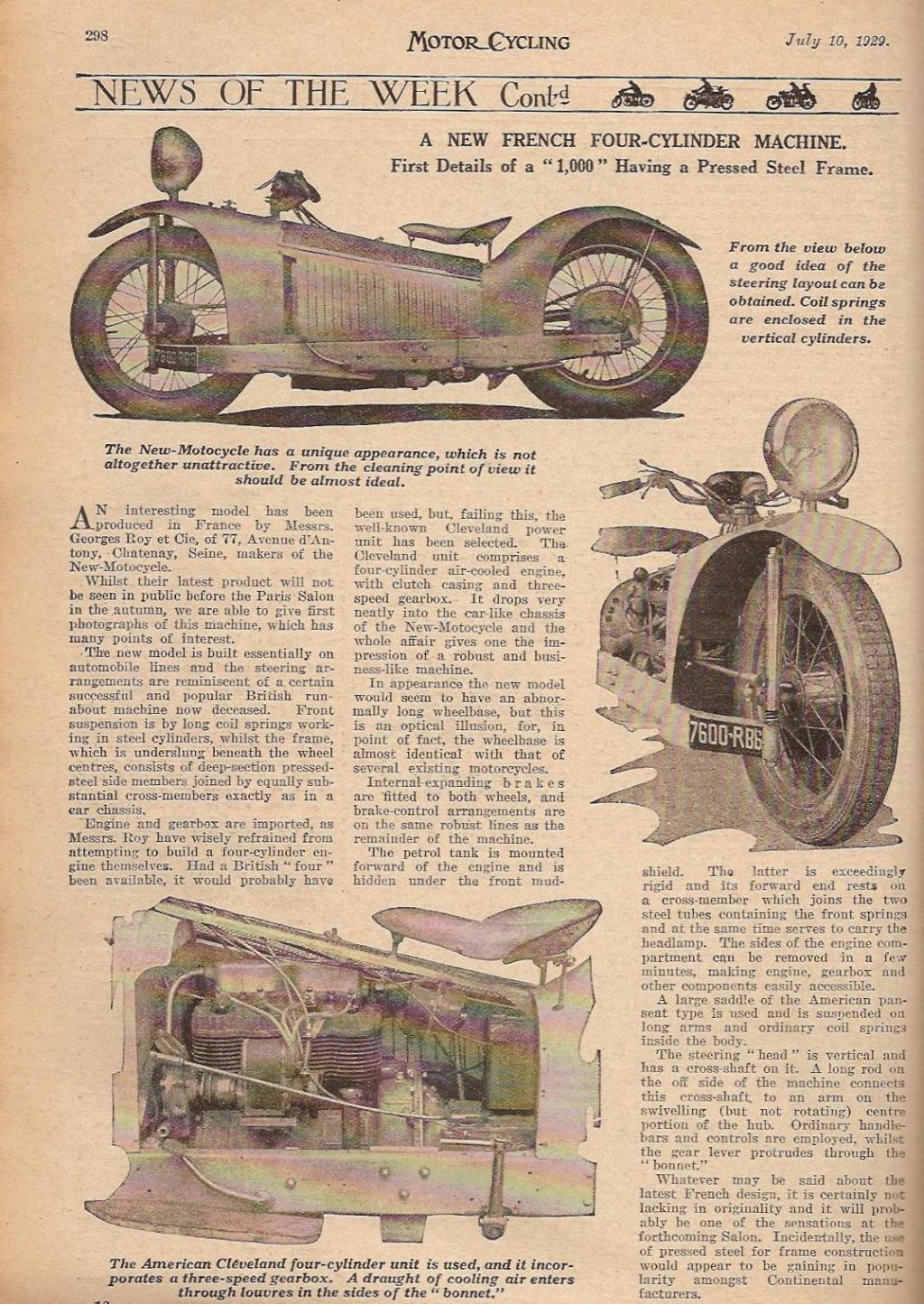 Az a darab, amelyről ez a cikk szól, a korai példányok egyike és már harminc éve Serge családjának a tulajdonában van. A Los Angelesben munkálkodó Heroes Motors vezetője csak néhány évvel ezelőtt határozta el, hogy restaurálni fogja. Ekkor vette kezdetét a napi nyolcórás megfeszített munka. "Kis színes": a motorkerékpár stílusos és aerodinamikus "Bernadette" oldalkocsija csak 23 kilót nyom a mérlegen és Dunlopillo latex üléseket kapott. A végeredmény önmagáért beszél. Szerintem nem csak azok örömére, akik meg vannak őrülve az Art Deco darabokért…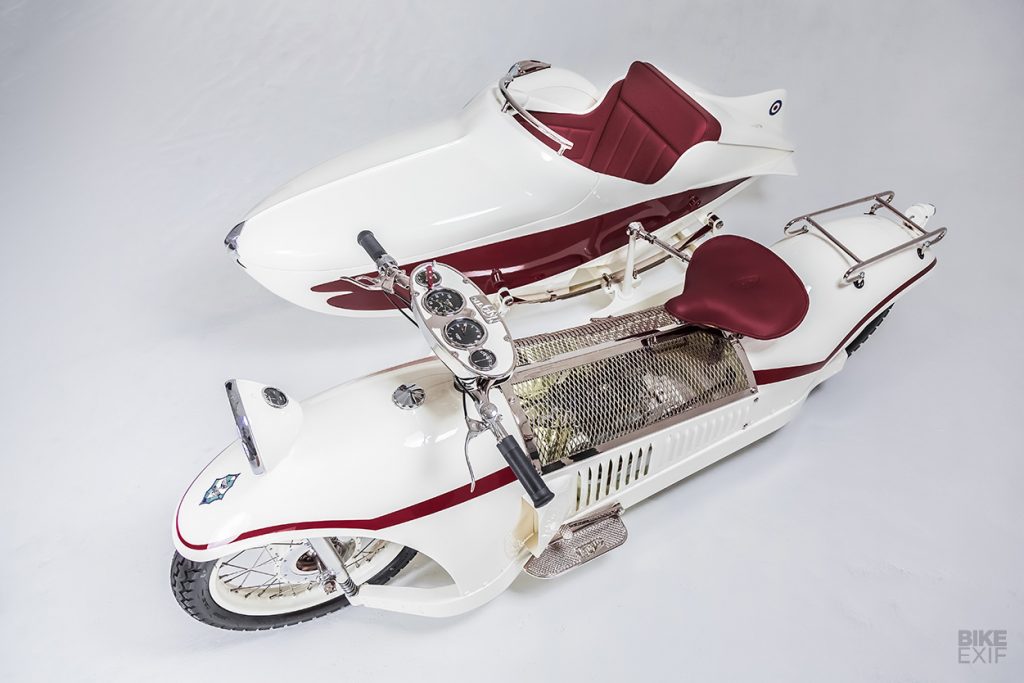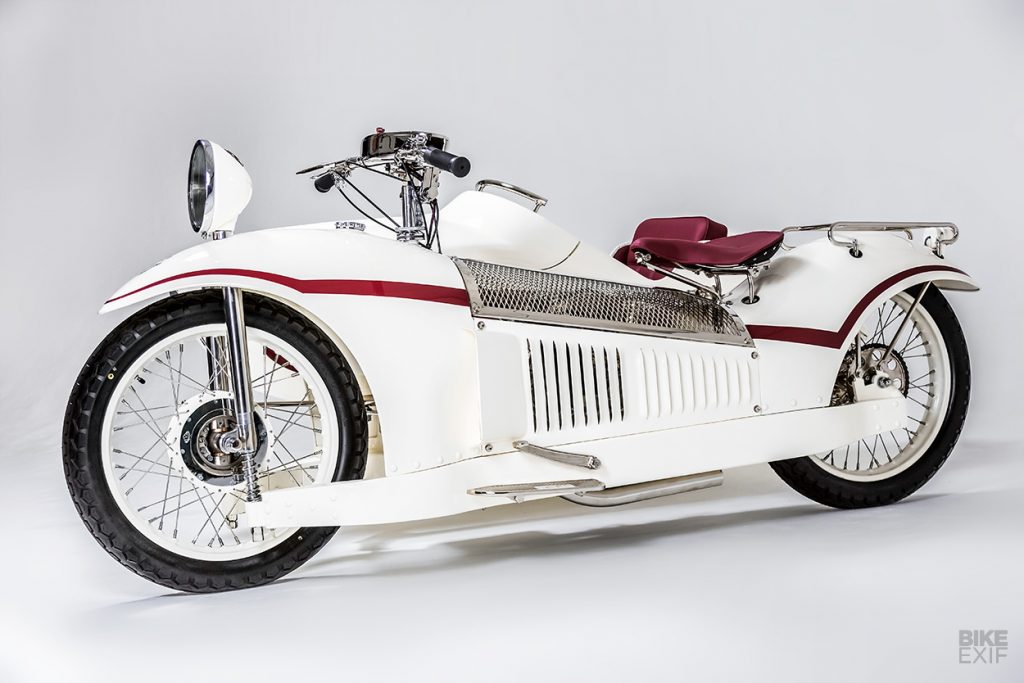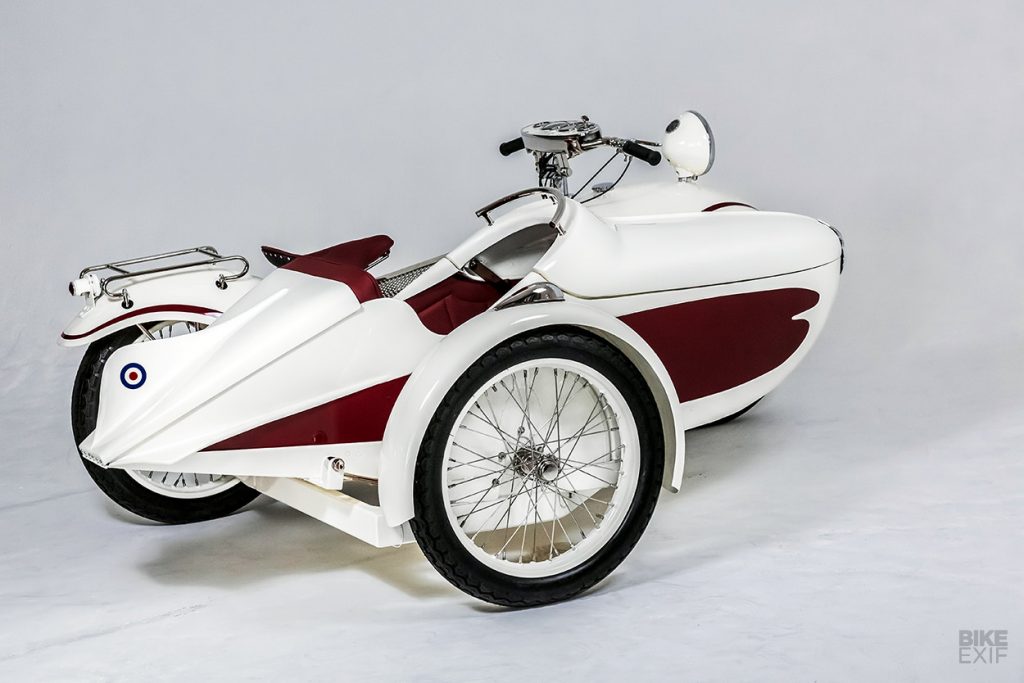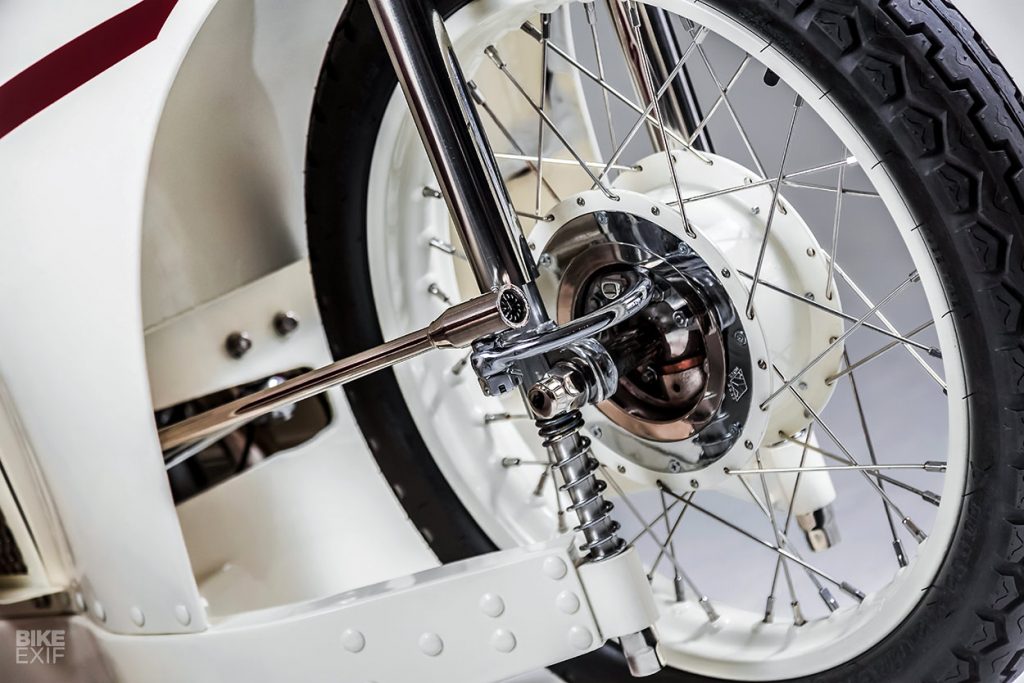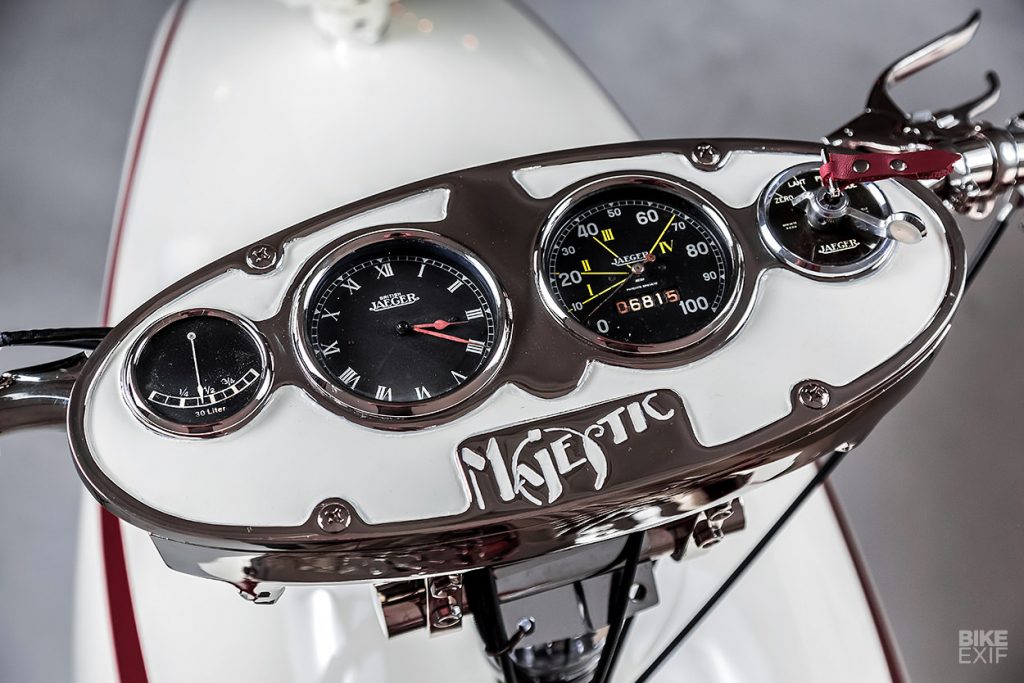 Forrás: BIKEEXIF