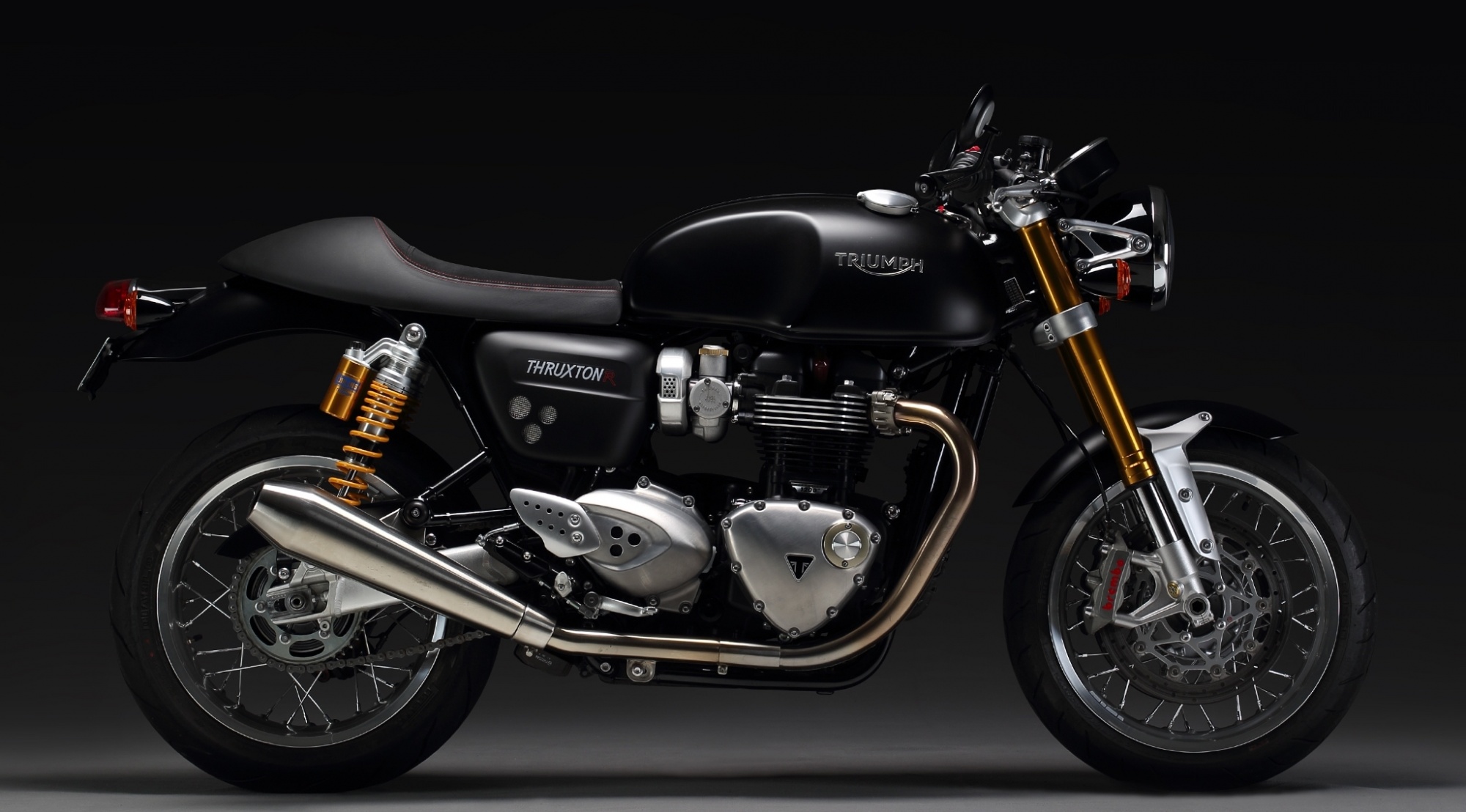 DGR Style Guide
Ahogy a Blogger42 oldalon megjelent cikkemben már utaltam rá, 2012-ben Mark Hawwa úr, kifejezetten klasszikus és vintage motorok számára találta ki az Elegáns Úriemberek Motoros Felvonulását.
Az elmúlt hetekben sokan kérdezték tőlem, hogy ezek az általános kategóriák pontosan milyen motorokat is jelölnek. A Distinguished Gentleman's Ride honlapjának 'Style Guide' menüpontja (viszonylag) pontosan bemutatja ezeket a kategóriákat, de további segítségként, és elhelyezve ezeket a stílusokat a motorépítés idővonalára, született meg ez a cikk.
A kezdetek
Az első (dokumentált) custom motorkerékpárt Harold Karslake (később a legendás Brough Superior motorkerékpárgyár főmérnöke) építette 1902-ben Angliában. A mai napig működőképes (!) "Csatahajó" (Dreadnought) megalkotásához egy DeDion blokkot és egy B.A.T. vázat használt, minden egyebet maga gyártott.
A II. világháború előtti korszak
Az első amerikai "sufnituning" építések a '20-as években jelentek meg. A Cut-Down beavatkozásoknak általában a Harley modelljei (JDH, JD) estek áldozatul. A váz magasságát csökkentették, a hosszából pedig levágtak a lelkes építők. A '30-as évek Bob-Job járműveihez a Harley Davidsonokon kívül már az Indian motorokat is alapul vették, sőt a custommegszállottak fel-felfedezték az angol motorkerékpárokat is. Ezek a járművek leginkább a kor "dirt track" versenygépeihez hasonlítottak.
A II. világháború utáni korszak
A '40-es évek vége felé büszke gazdáik egyedi tankfestéssel, speciális kipufogókkal és króm alkatrészekkel kezdték szépítgetni a Bob-Job motorokat. Az ötvenes években népszerűvé váló járműszépségversenyek pedig remek alkalmat jelentettek, hogy azokat méltó módon bemutassák. Az évtized végére és a '60-as évek elejére a motorépítés evolúciója eljutott a ma is sokak által ismert formáig, a chopper stílusig.
C A F E   R A C E R
(A Cafe Racer.42-es történetéről itt olvashattok részletesen.)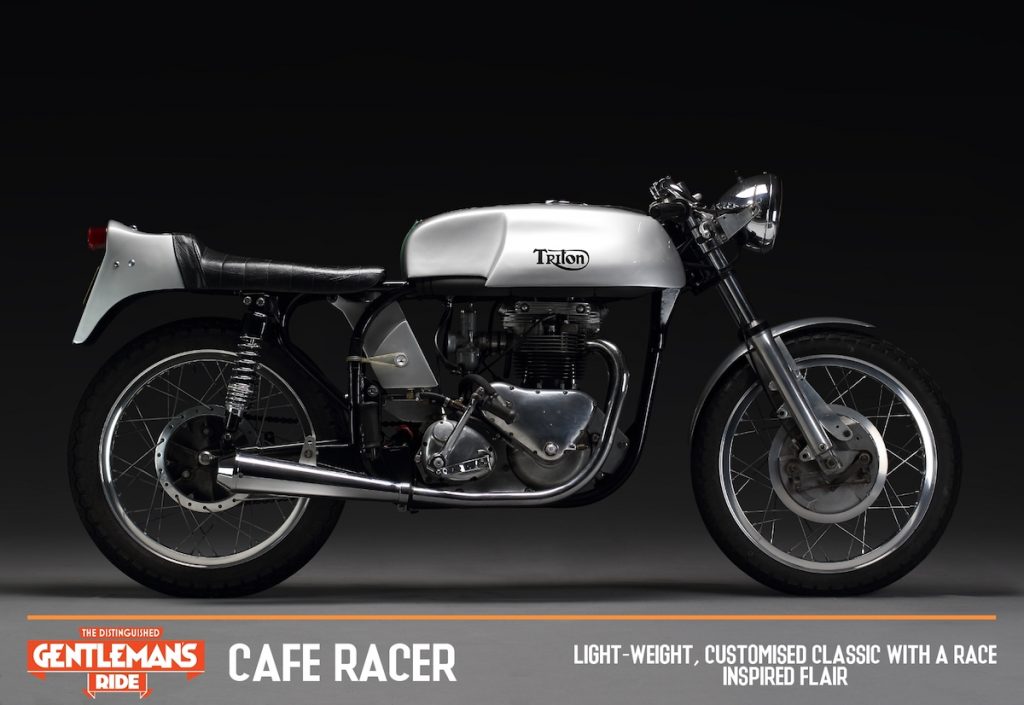 Egyik személyes kedvencünk, a café racer stílus, az 1950-es évek Nagy-Britanniájában alakult ki, és mára az egyik legnépszerűbb motoros szubkultúra épült ki köré. A II. világháború után a brit fiatalok az egy- és kéthengeres vasakkal a kávézók között versenyeztek (innen a név).
Ehhez persze könnyebbekké tették a gépeket (súly/lóerő), tuningolták a motort, és sportosan alacsonyra helyezték a kormányt. Éppen ezek a markáns karakterjegyek teszik könnyen felismerhetővé ezt a stílust. Nagyméretű tank és az ülés mögötti kis púp jellemzi a gépeket, amely lehet az ülés része, de akár egy önálló versenyidom is. A tank és az ülés alsó vonala jellemzően egy síkba esik a járműveken, a kipufogót pedig gyakran felfelé ívelik a motorépítők.
T R A C K E R
(A Tracker.42-es történetéről itt olvashattok részletesen.)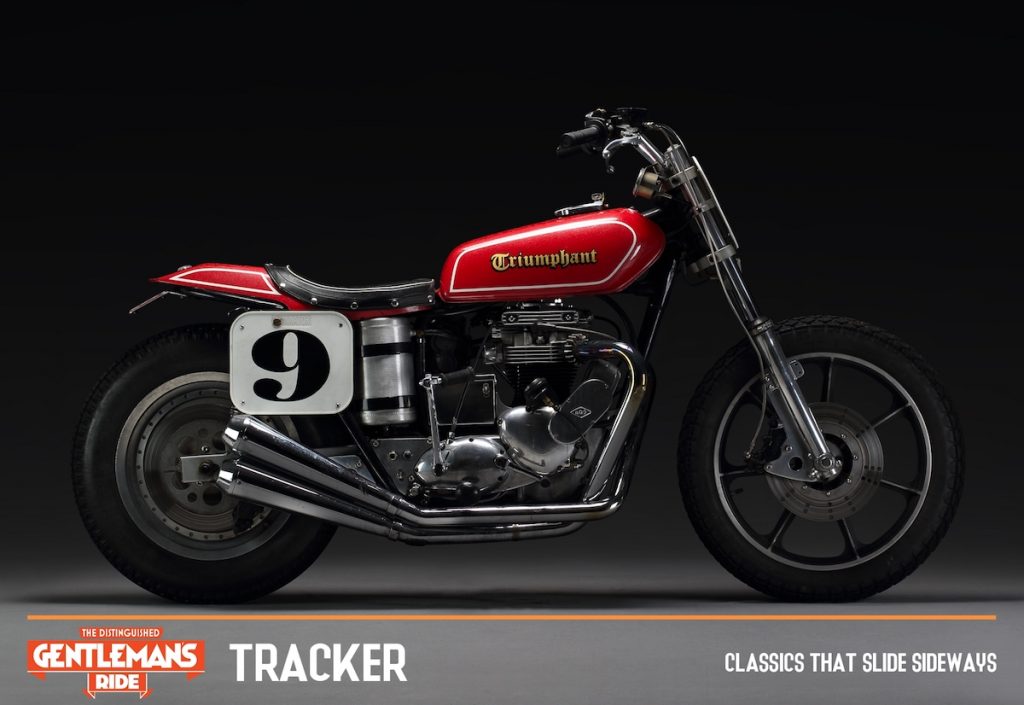 Ezt a motorépítési stílust az amerikai és ausztrál kevert felületű oválpályákon az 1910-es évek végén és '20-as évek elején erőcsúsztatással kanyarodó, gyakran "keresztbemotorozó" versenyzőknek köszönhetjük. Az első fékkel nem kellett sokat bajlódniuk a korabeli "gladiátoroknak", merthogy igény híján ilyen felesleges extrával ezek a motorok nem rendelkeztek. (A board track versenyek szintén ovális arénákban, de drágábban megépíthető és fenntartható deszkaborítású pályán zajlottak.)
A flat track versenyek később az Egyesült Királyságon kívül főleg Európa északi és közép-keleti részén honosodtak meg. Az első európai salakversenyt 1928-ban a britek rendezték. Mivel roppant olcsó versenyzési forma volt és jól fizetett, hamar népszerűvé vált az első világháború után gyakran nélkülöző fiatalok között.
Sőt a második világháborúban az Olaszországban állomásozó szövetséges katonák, akik a boldog békeidőkben salakversenyzőkként keresték a kenyerüket, hamar versenyképessé alakították a Triumph 3HW, BSA M20, Norton I6H motorokat, hogy sebtében kialakított pályákon összemérjék a maguk és a motorok erejét. A háború befejezése után pedig Olaszországon túl Magyarországon, Németországban, Kenyában és Kuvaitban is szerveztek katonai salakmotorversenyeket.
B O B B E R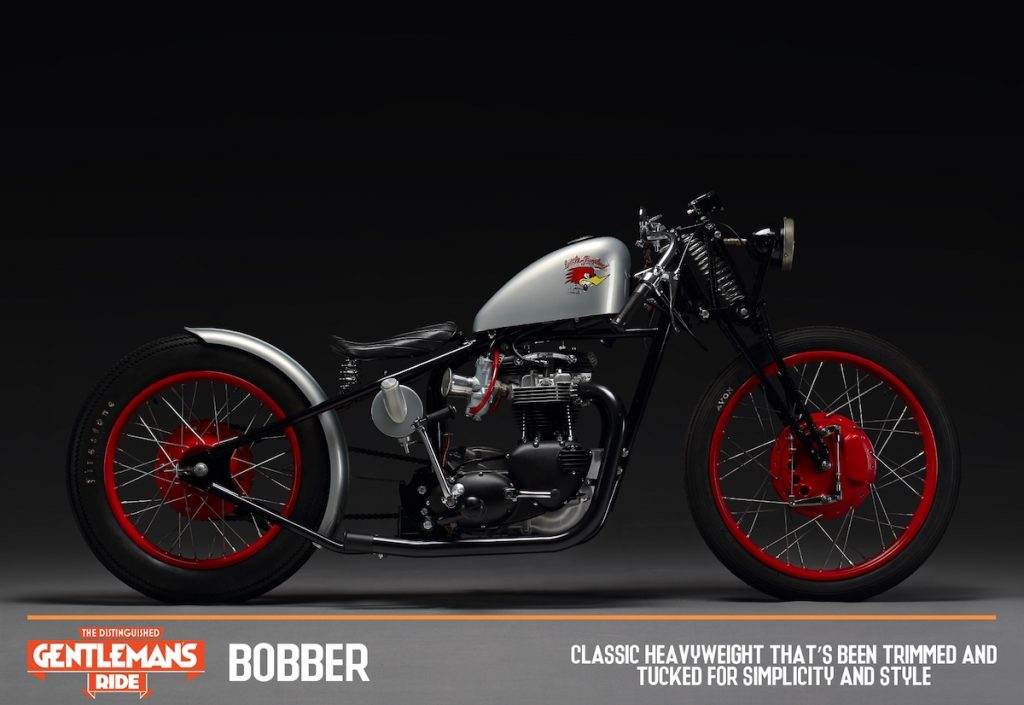 Ez a '40-es évekből származó építési mód a chopper stílus előfutárának tekinthető. Szintén az Egyesült Államokból ered, habár azóta már nemzetközi hírnévre tett szert. Sőt az ötlet tulajdonképpen a világháborúból Európába hazaérkező katonáktól származik, akik a tengerentúlon látott vasak sportosabb verzióit szerették volna otthon hajtani.
A későbbi chopperekéhez hasonló alacsony dőlésszögű első villa jellemzi ezeket a motorokat is, bár általában még rövidebbre szabva, mint amilyen a choppereké. A hátsó felfüggesztés jellemzően lengéscsillapítás nélküli, ezért "nem a legkényelmesebb kátyújáró" jármű az ilyen. Sárhányót nem, vagy csak kurtított formában találunk ezeken a motorokon. Innen jön maga a bobber (bob = kurtít) angol kifejezés is. Jó példa a stílus népszerűségére, hogy a Harley Davidson is fejlesztett saját gyári bobbert, melyet Street Bobnak nevezett el.
C H O P P E R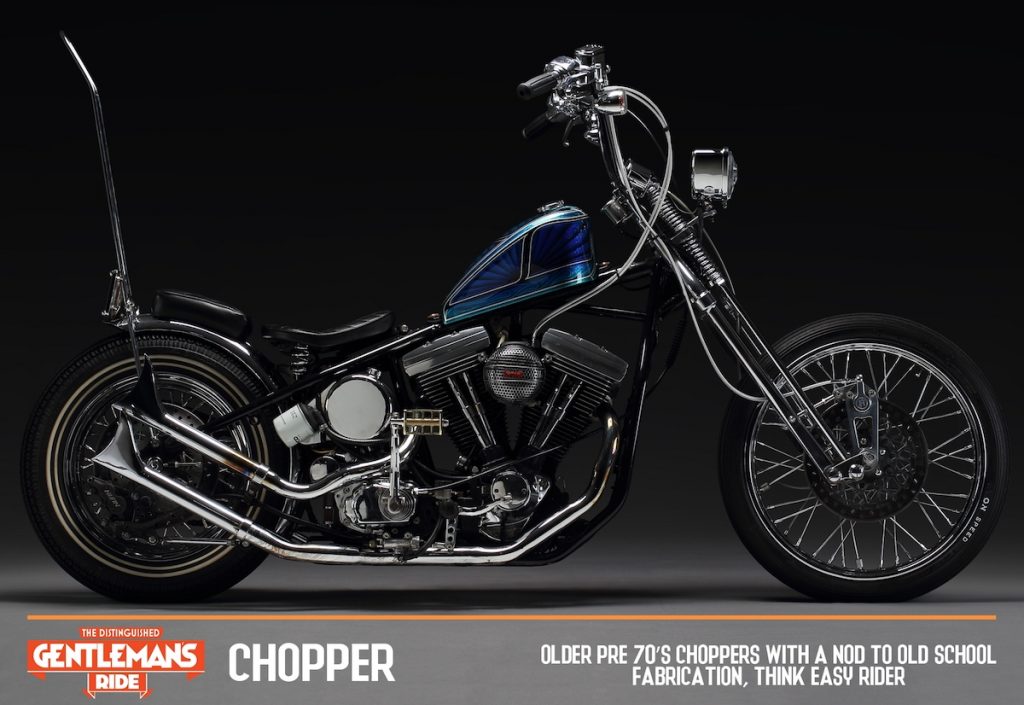 Ezt a '60-as években keletkezett stílust a nagyon alacsony dőlésszögű nyújtott első springer villa, a magas szárú hátrahajtott kormány és a merev hátsó felfüggesztés jellemzi. Gyakran magasított háttámlás hátsó üléssel építik. Igazi népszerűségre az Easy Rider (Szelíd motorosok, 1969) című, azóta kultikussá vált, Dennis Hopper által rendezett (és részben írt) film után tettek szert ezek a motorok. (A híres film operatőre egyébként Kovács László volt.) Napjainkra a chopperek népszerűsége csökkent.
S C R A M B L E R
A Route42 következő két átépítésének alapjául éppen egy Ducati Scrambler és egy BMW R9T Scrambler szolgál!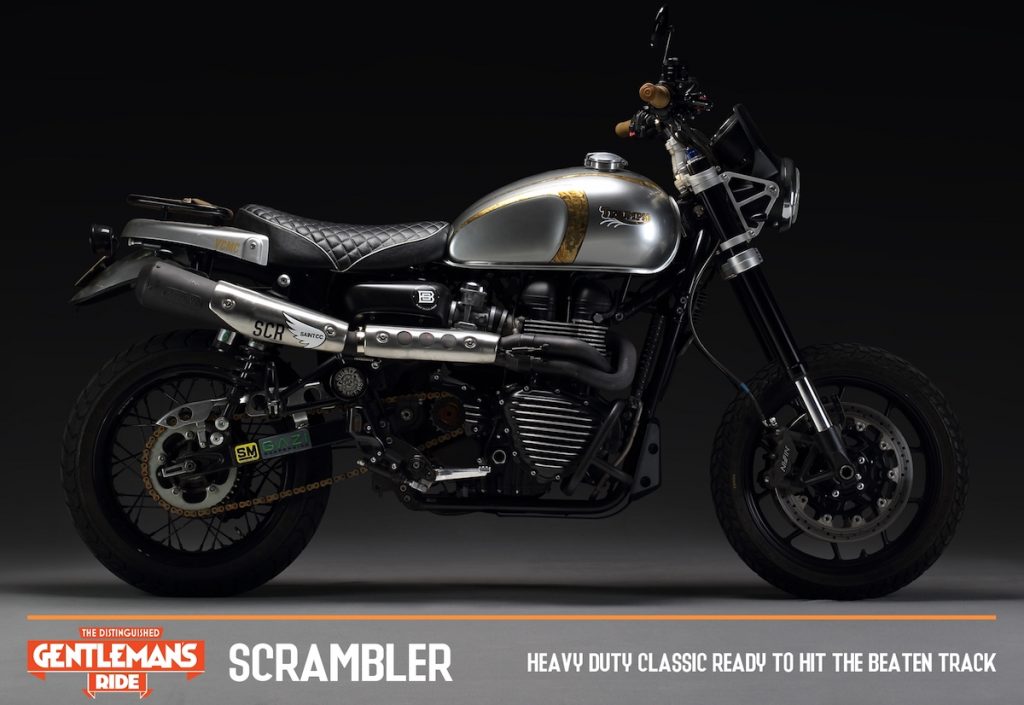 Az eredeti scramblerek bütykös gumijaikkal, megerősített kormányukkal és hosszú rugóikkal igazi "hegymászók". Talán a modern endurók elődjének is tekinthetők. Steve McQueen – vagy ahogy rajongói joggal nevezték, The King of Cool – többször bizonyította a kaliforniai sivatagban (is), hogy mire képes egy scrambler. Ha még nem (elégszer) láttátok, feltétlenül nézzétek meg McQueen On Any Sunday című filmjét! A mozi roppant hitelesen mutatja be a '70-es évek amerikai motorsportját.
Egyébként a Café Racer hype után manapság egyre népszerűbb ez a stílus is; a Ducati gyári scramblere például rövid időn belül minden idők legjobban eladott Ducatijává vált, továbbá roppant népszerű a Triumph, illetve a BMW (R9T) új scramblere is.
B R A T   S T Y L E D
(A Route42 ilyen jegyeket is magán hordozó motorja a Jutland.42.)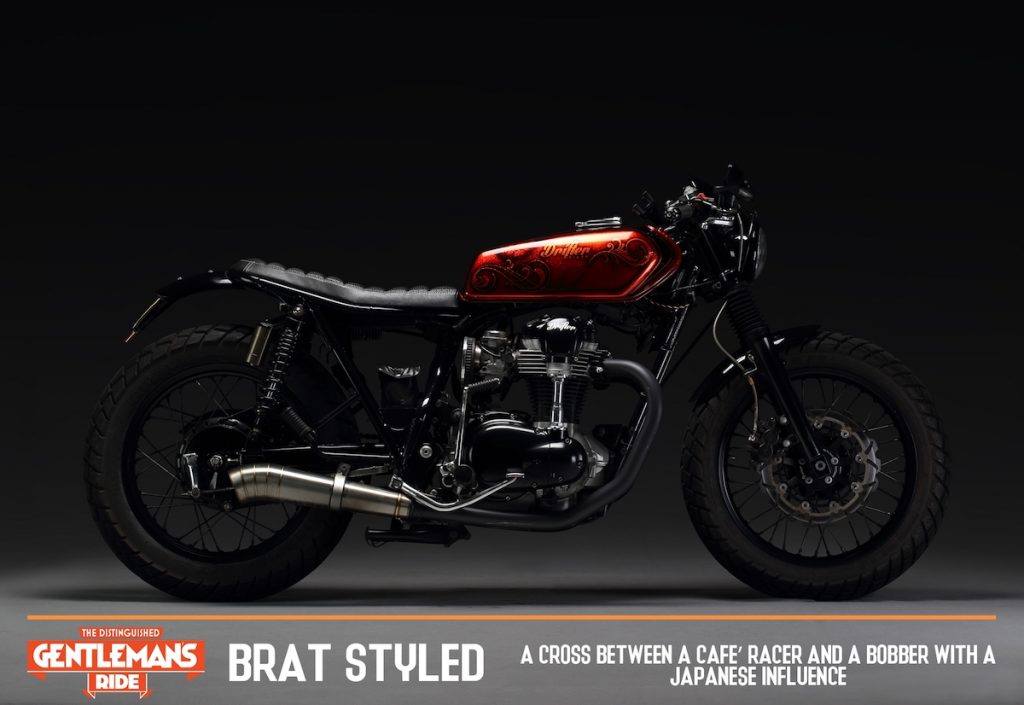 A korábban említett angolszász gyökerekkel szemben ez a motorépítési stílus egy Tokióban tevékenykedő csapatnak köszönhető, melyet Go Takamine vezet és Brat Style a neve. Mára a #bratstyle szerte a világon közkedvelté vált, önálló éltre kelt és számtalan épített motorra (jogosan vagy indokolatlanul) rábiggyesztik ezt a kifejezést. (BTW: ezt eponímiának hívják. Néhány hasonló példa: Xerox, Cola, Filofax, Jacuzzi, Colt, vagy a magyar nyelvben a dzsip kifejezés névadója, a Jeep márka.)
Sok brat stílusú motor a Yamaha XS650-es modelljéből vagy SR400-asából, esetleg régi Harley "sporikból" készül. A korábban említettek miatt is kissé nehéz meghatározni ennek a stílusnak a karakteres jegyeit, de azért általában jellemző ezekre a vasakra, hogy hátsó rugókkal, rövidre vágott sárvédővel, lapos, sokszor egyszemélyes üléssel és mini-ape vagy dirt kormánnyal rendelkeznek, továbbá építői a legtöbb esetben eltávolítják az áramvonalas idomokat és a krómfelületeket is a motorokról.
Az USA mellett Ázsiában és Ausztráliában is nagyon népszerű ez a stílus. A Monster Craftman és a Visual Impact cég is kínál brat (átépítő) kittet az egyik legnépszerűbb brat platformot biztosító Yamaha XS650-eshez. (Akit részletesen érdekelnek ezek a motorok, a Bike Shed vagy a Pipeburn oldalán is sok szép darabbal találkozhat.)
S I D E   C A R 
Klasszikus/vintage oldalkocsis motorkerékpárok tartoznak ebbe a, három főt befogadni képes kategóriába.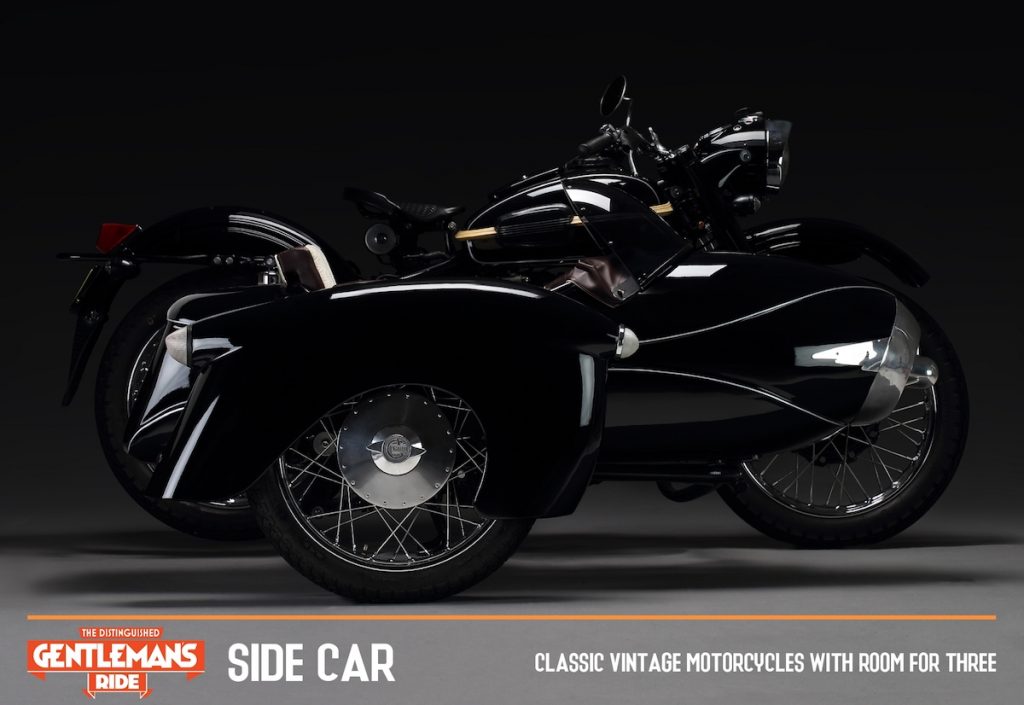 M O D E R N   C L A S S I C
Ahogy fentebb már említettük, a Route42 csapat egyik következő átépítése egy gyári BMW R9T Scramblerből készül, ami éppen ebbe a kategóriába tartozik.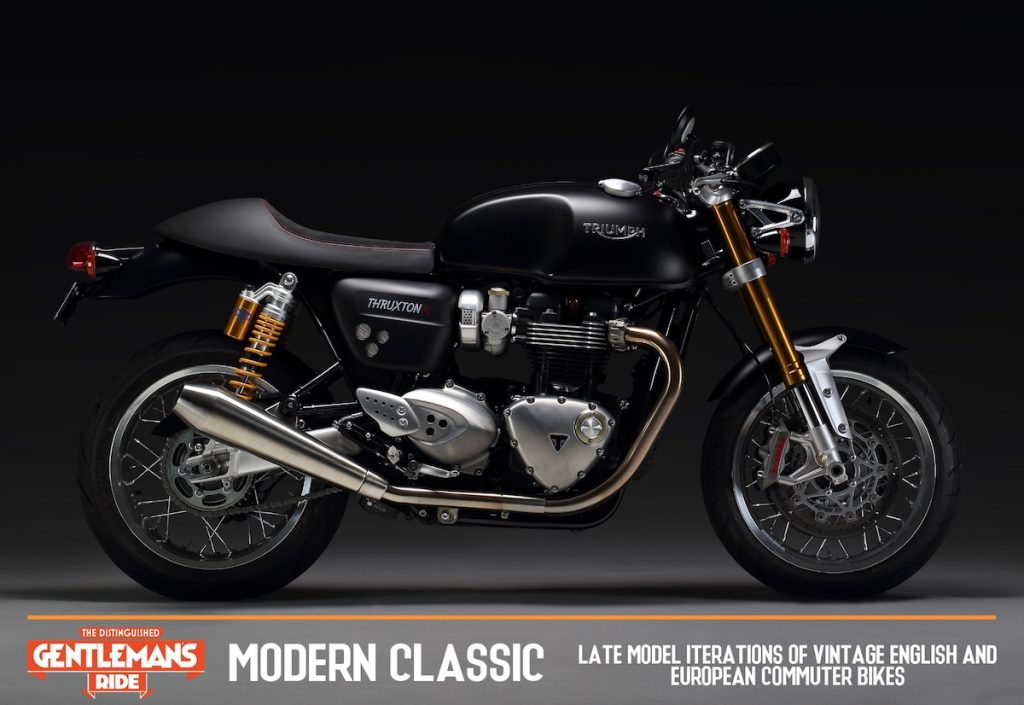 S C O O T E R
(A Hornet.42-es történetéről itt olvashattok részletesen.)
Ebbe a kategóriába a hetvenes évek előtti, klasszikus fémtestű robogók tartoznak.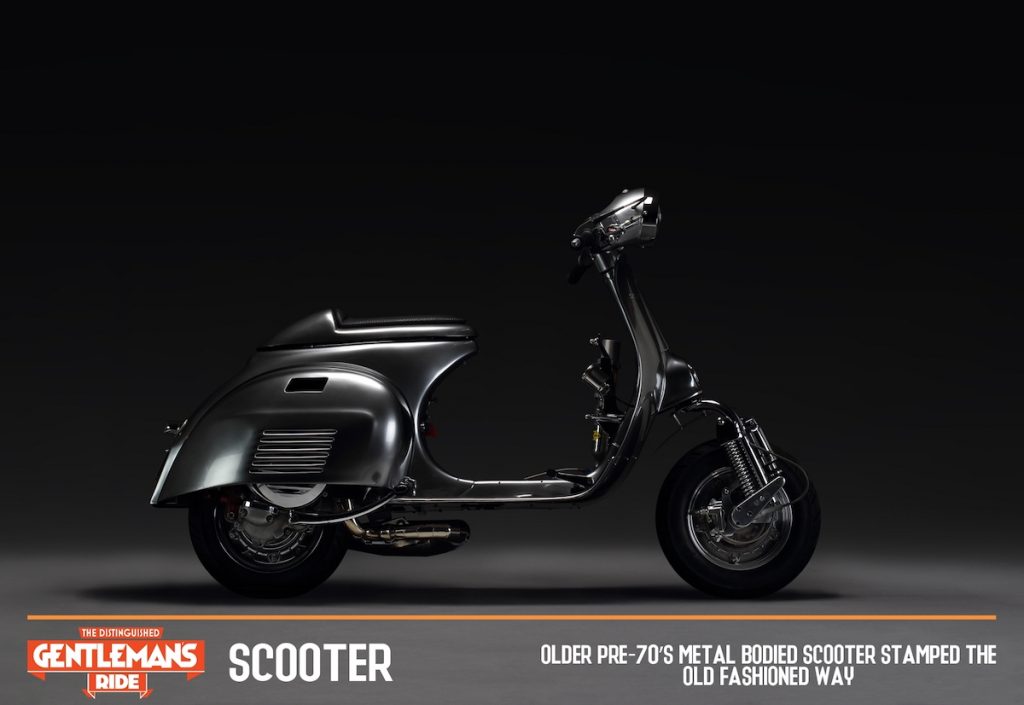 C L A S S I C
(A 88 esztendős Flathead.42-es oldtimer történetéről itt olvashattok részletesen.)