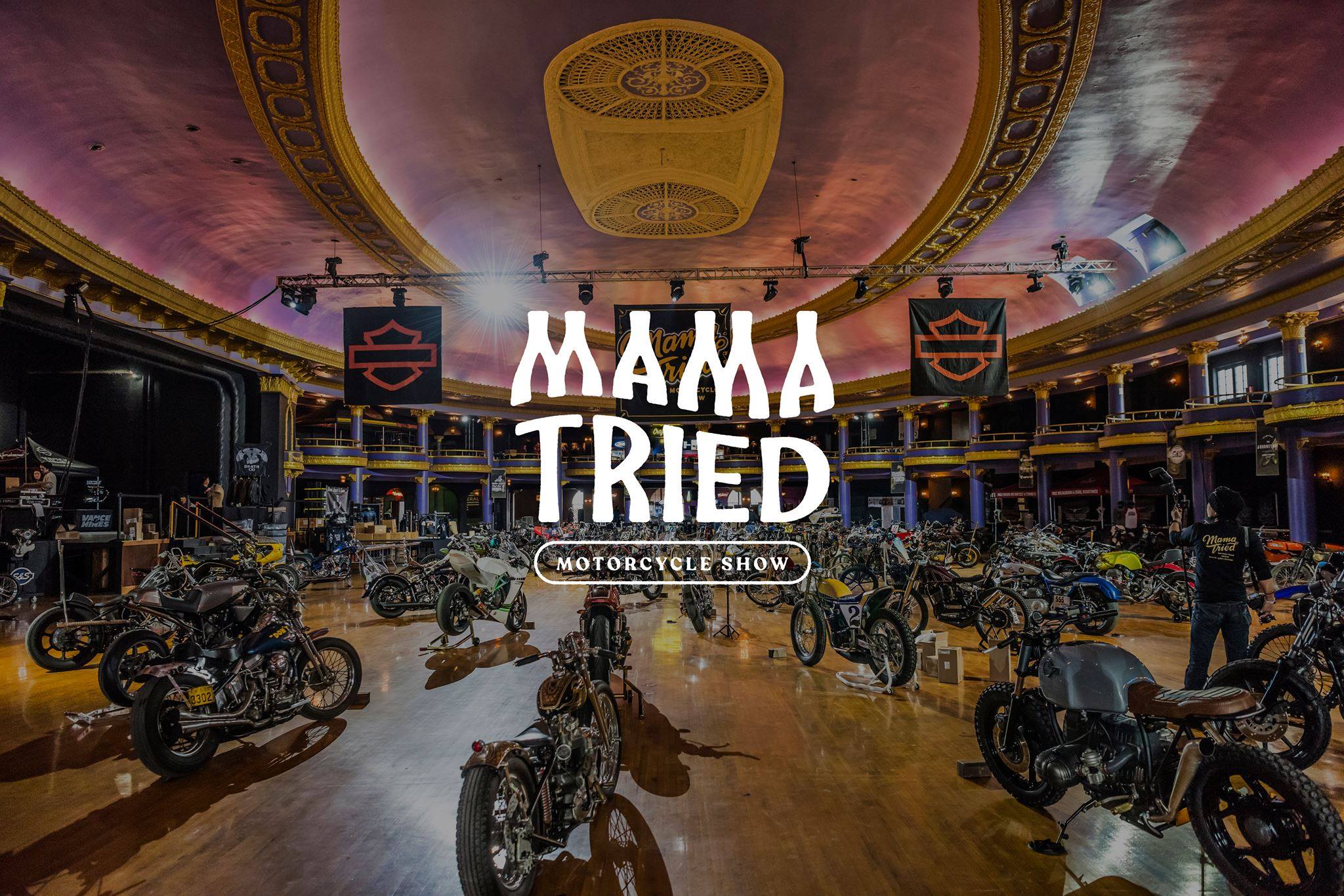 Mama Tried Motorcycles Show
Az amerikai Középnyugatról a polar vortex hóhegyei miatt sok szó esett néhány éve itthon is. Kb. hét "magyarországnyi" ember lakik itt, a "heartlandben".
Petrolhead szempontból is fontos a Nagy-tavakat körbeölelő régió. Detroit az autógyártás központja, Milwaukee-ban pedig a Harley-kat gyártják. Ez utóbbi város már sokadszor adott otthont a Mama Tried Motorcycle Show-nak. A mai cikkben még a "pre-covid kiállítás" Bike Exif által válogatott motorjait mutatjuk be. (BTW: A show-ra meghívásos alapon érkeznek az építők.)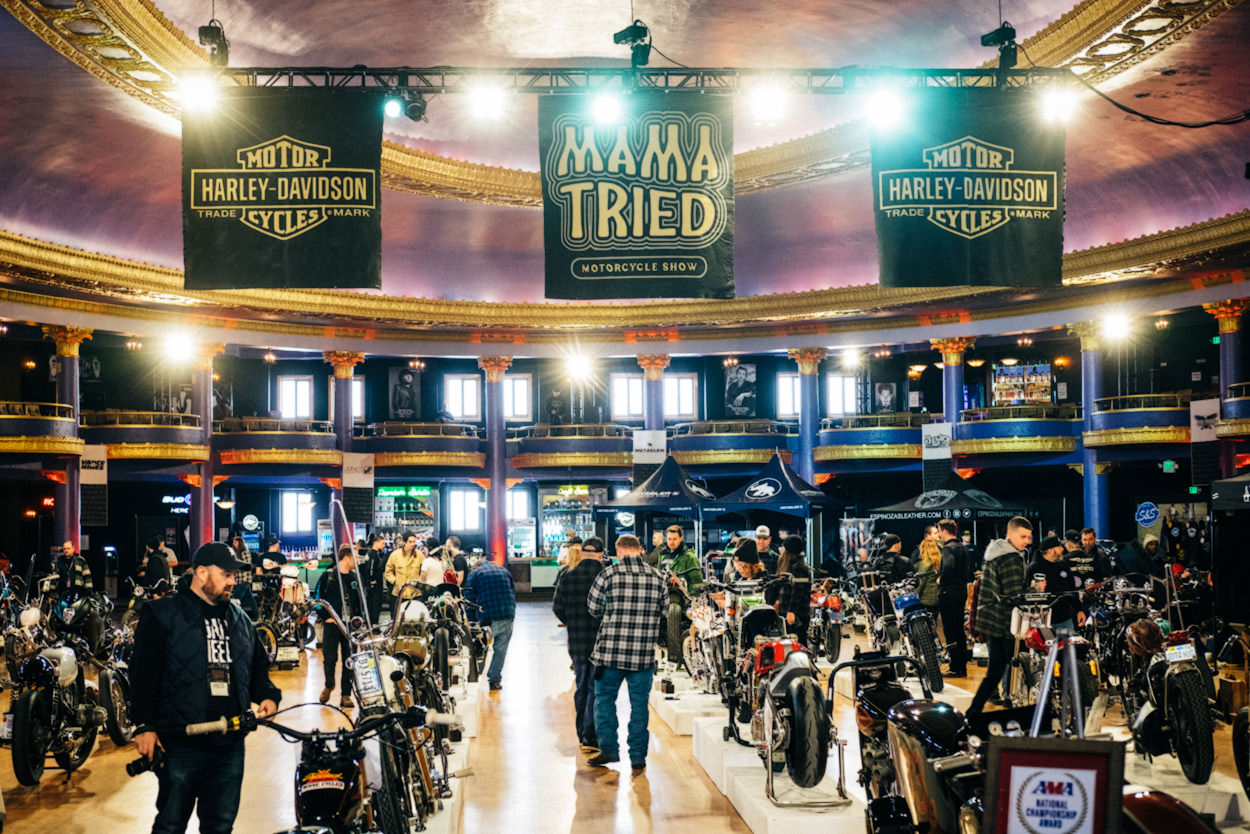 1962 Harley-Davidson FL (Brad Richards)
Nem más, mint a Harley-Davidson (Design/Styling) alelnöke építette szabadidejében ezt a vintage panhead vasat! Menő a hardtail FL mélyzöld tankja és a kipufogó vagány vonalvezetése!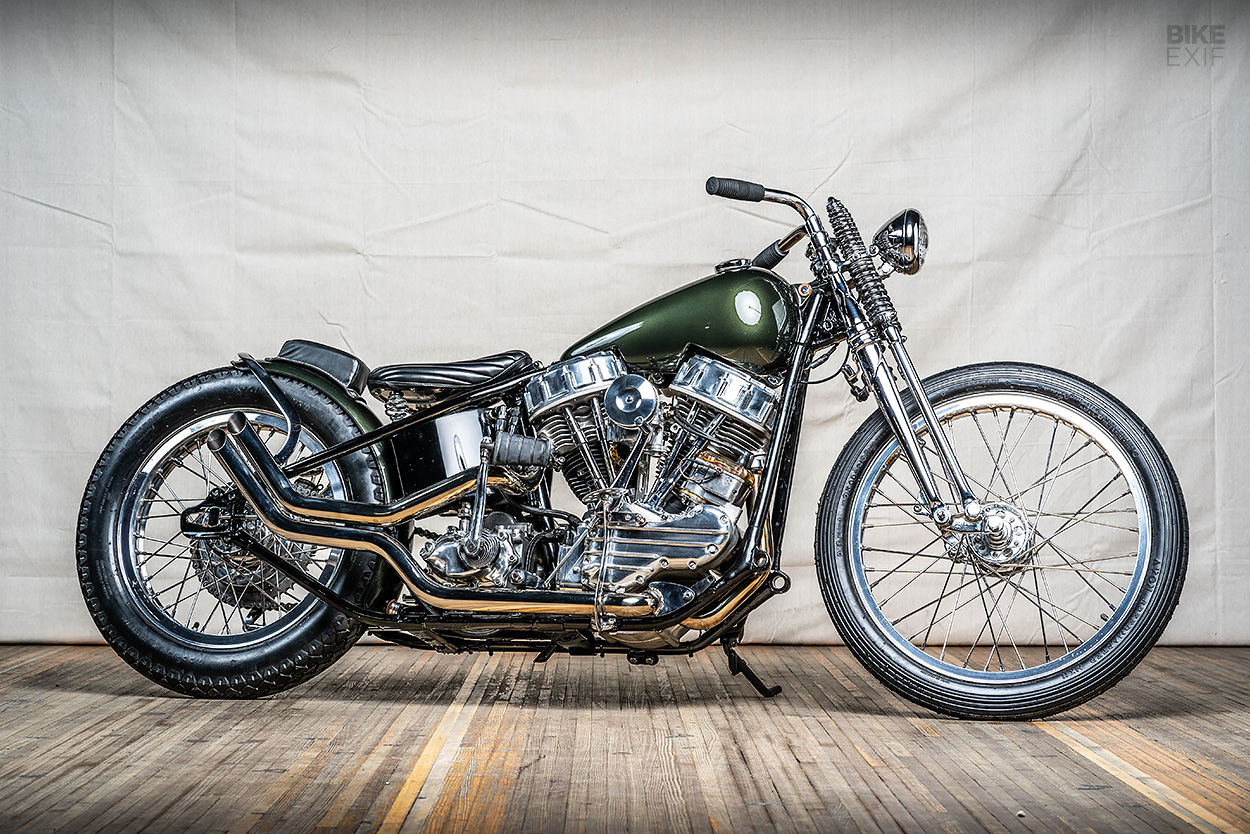 2018 BMW R nineT (Gunn Design)
Sok R9T alapú épített motorról számoltunk már be ebben a blogfolyamban. Imádjuk a flat track vasakat! Ráadásul ez a jármű két nagy hírű csapat kollaborációjának terméke. A Gunn Design építette, de a Hookie Co. szállította hozzá a body kit-tet!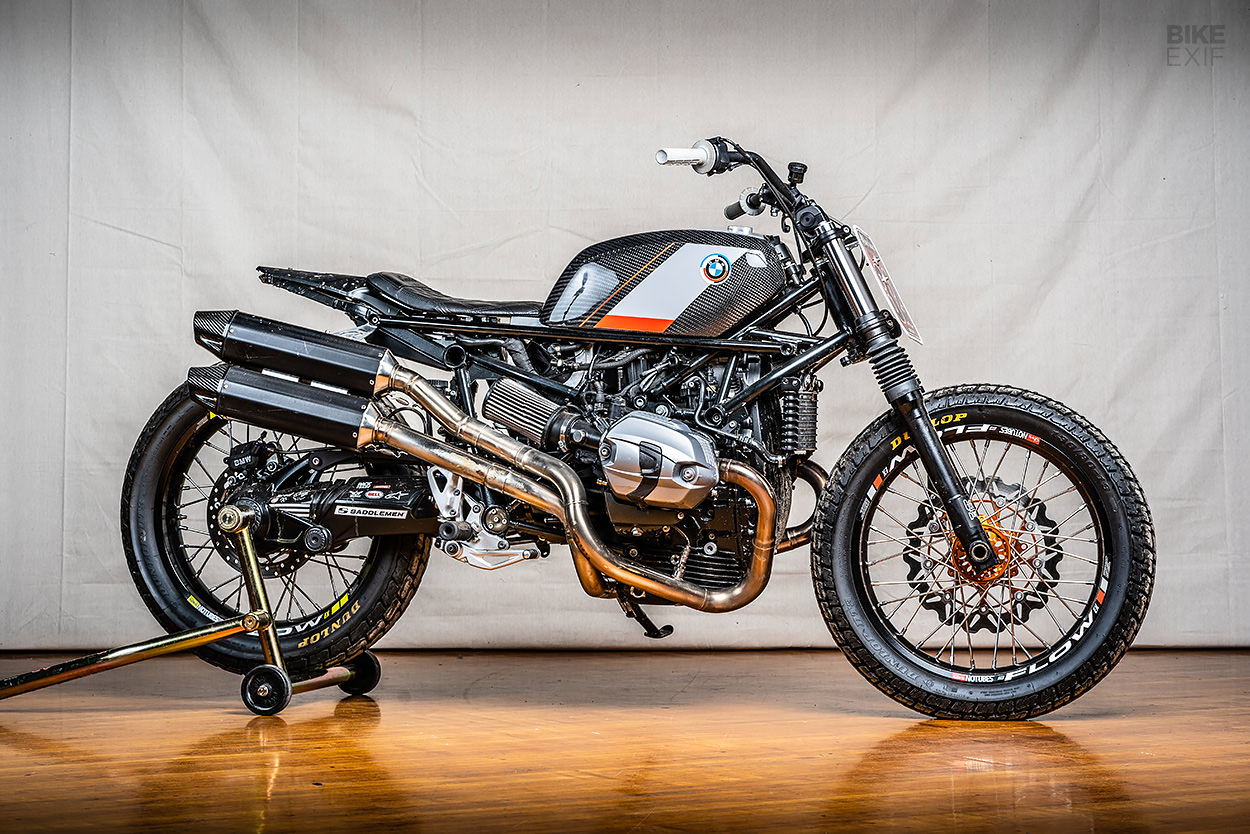 1928 Harley-Davidson Peashooter (Cabana Dan)
"Social Climber" a beceneve ennek a vagány, vintage (1928!) hegymászónak. (A nevét nem merem magyarra fordítani, olyan hülyén hangzik.) A legtöbb részlet korhű, de ha közelebbről szemléljük, észrevehetjük, hogy a tankot összezsugorította Dan, a vázat pedig (a hegymászásra optimalizálva) megnyújtotta. A tank fényezése és az első villák megoldása is ultramenő!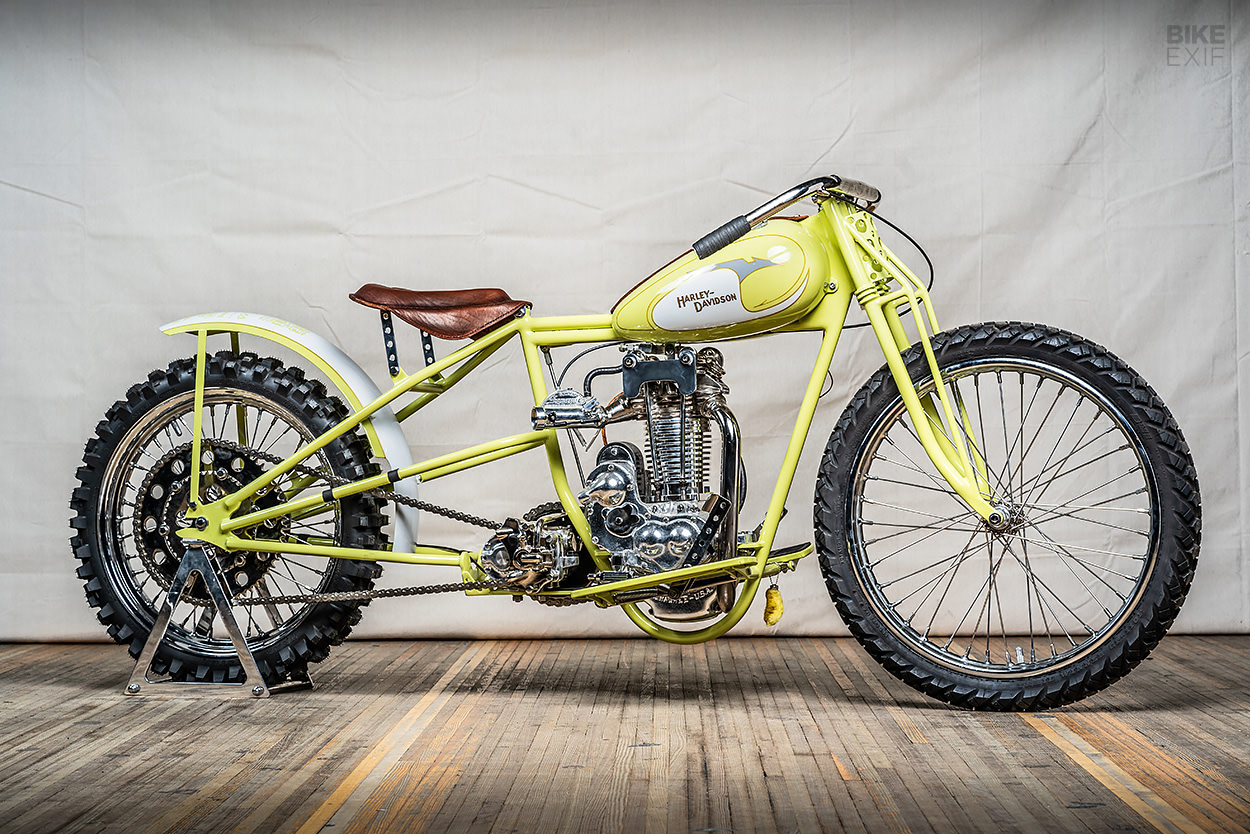 1974 ½ Penton 400 (Chi-Jer, Vintage Bike Works)
Ahogy már említettük, imádjuk a flat track gépeket! A tankon látható John Penton aláírásáért pedig oda (és vissza) vagyunk! (Nem összekeverendő az amerikai focistával! A tankon szereplő aláírás a hatvanas/hetvenes évek off road/enduro motorkerékpár bajnok/fejlesztő gurujáé.)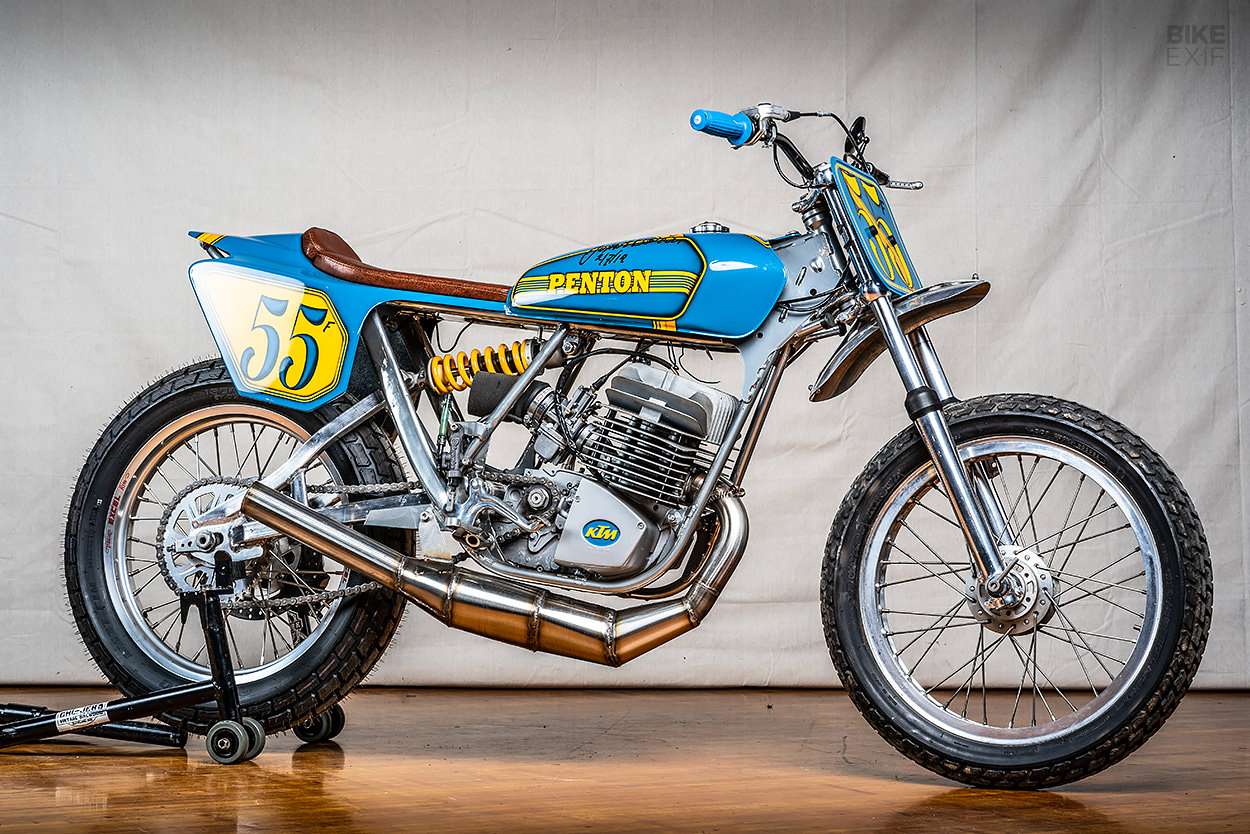 1929 Harley-Davidson JD (40cal Custom)
Személyes kedvencem a sorban. Az igazi "kraftolás" jó példája. Tök egyedi vázzal rendelkezik és a bőrszíjak remek kontrasztot adnak rideg színvilágának.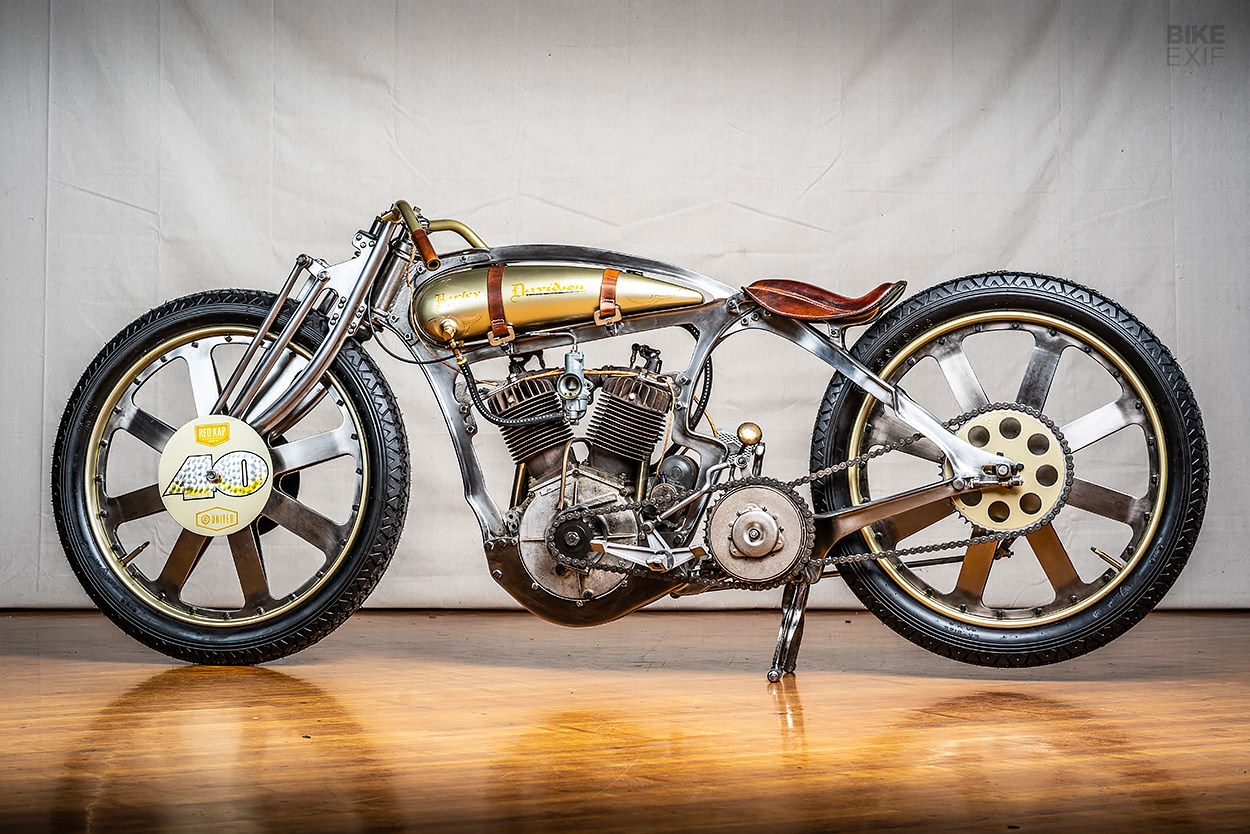 1991 ZX750R (Church of Choppers)
Vállaltan szubjektív véleményem, de amennyire tetszik az előző motorkerékpár, annyira nem ez a Ninja. Persze brutális darab, Jeff Wright nyilván érti a dolgát, de egyszerűen "nem az én világom". Valószínűleg, akinek tetszik az ilyesmi, ezt is imádni fogja. Kuriózum, hogy a donort egy "pajtában" találták.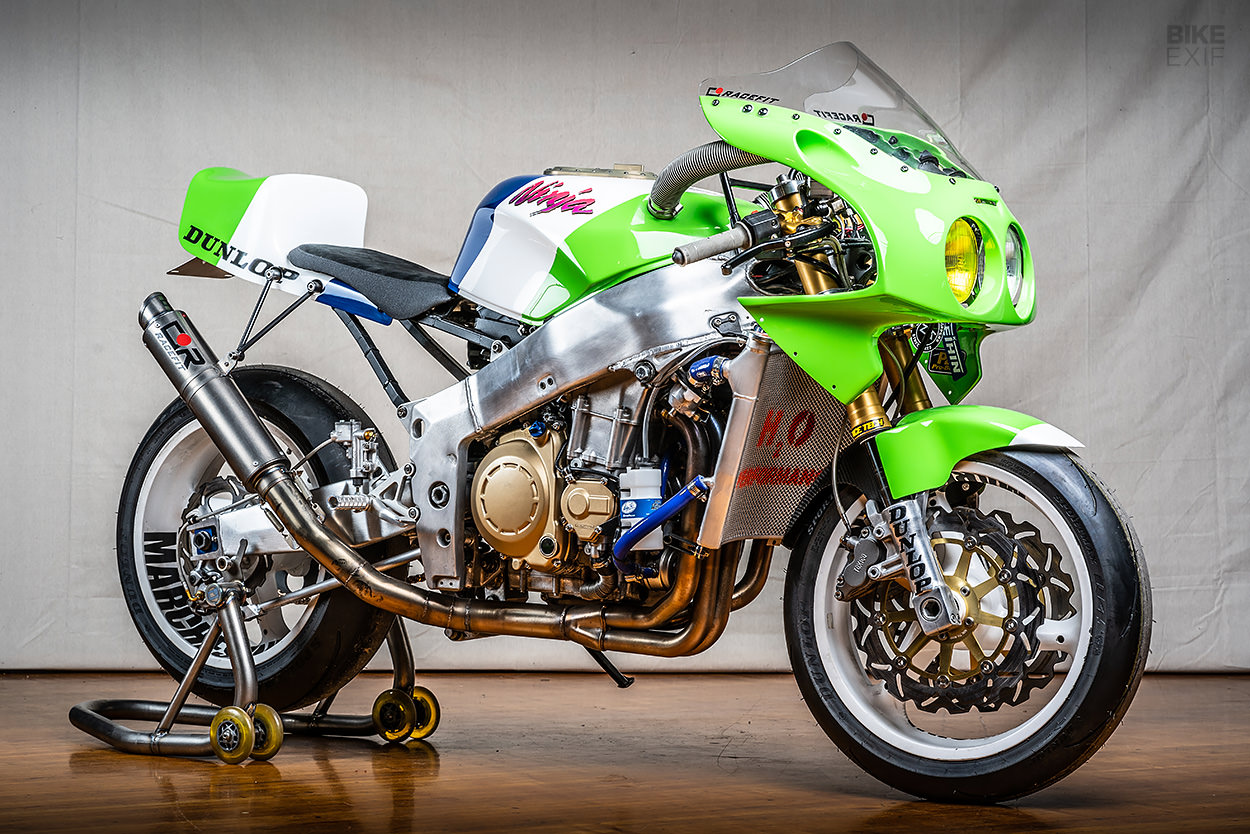 1975 Harley-Davidson Sportster (Gardar Einarsson és Trevor Wade)
Mindig is az volt a véleményem, hogy bár a spori a legkisebb Harley, de remek motor. Tetszenek a belőle épített járművek. Kettő-az-egybe kipufogó, klasszikus tank, különleges első traktus jellemzi ezt a Sportstert.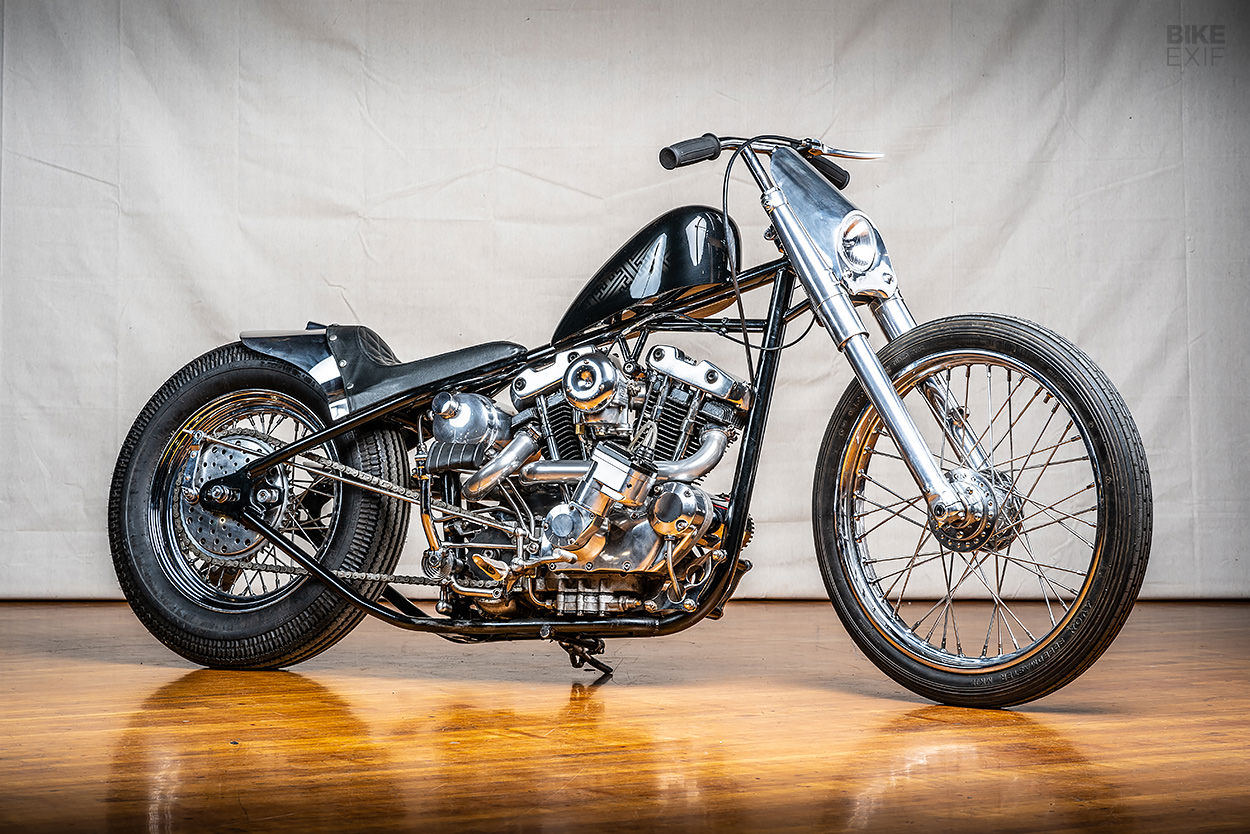 1977 Hunda Z50 (Utopeia Moto Company)
Chris Tope "Baby Black Bomber"-nek hívja ezt a 88 köbcentis kicsikét. CZ100 tank és klasszikus café racer farokidom. Ki ne szeretné ezt a bájos minimotort?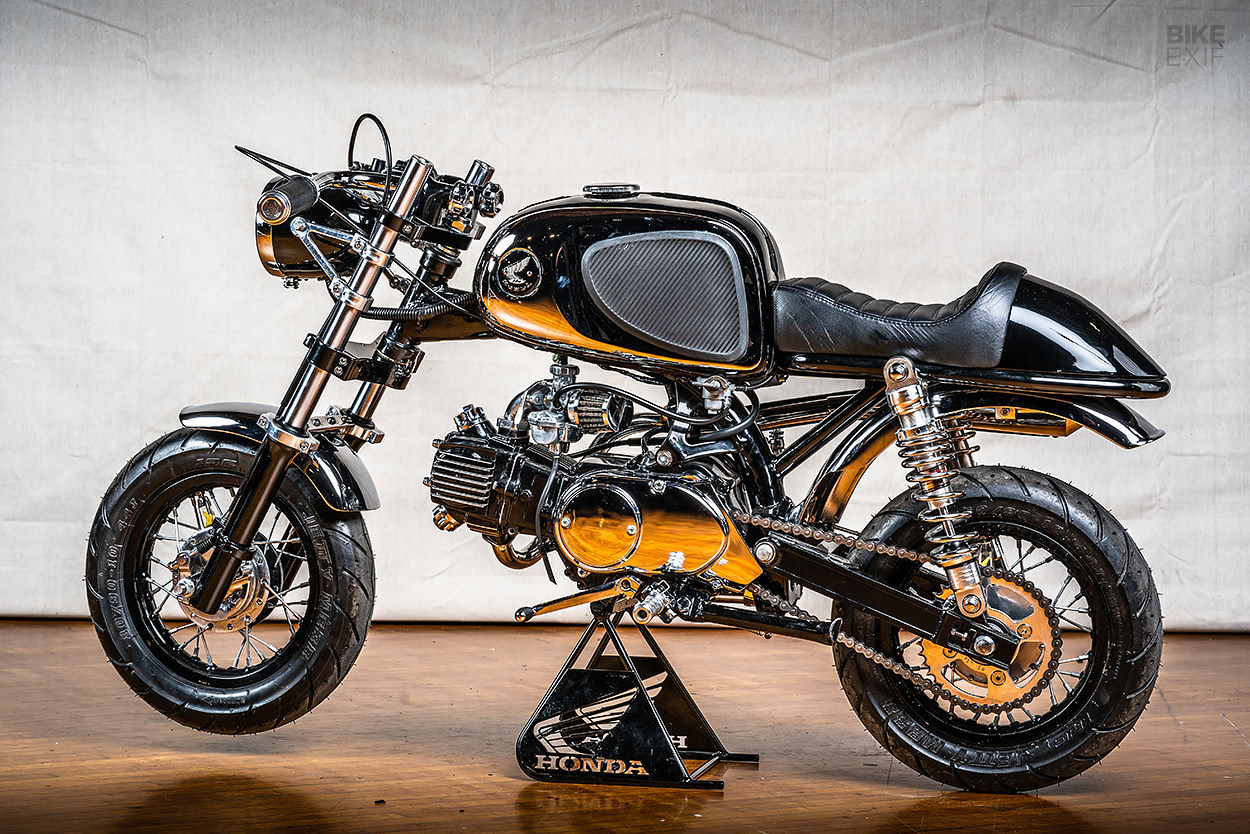 2005 Suzuki DR-Z400S (Federal Moto)
Ez az enduro a másik kedvencem a listából. Kompakt kis masina, remek arányokkal és visszafogott, de ügyes színvilággal! A hosszú rugóutak miatt még el is hiszem neki, hogy terepen is elboldogul. (Annak ellenére, hogy olyan mint egy kis ékszer.)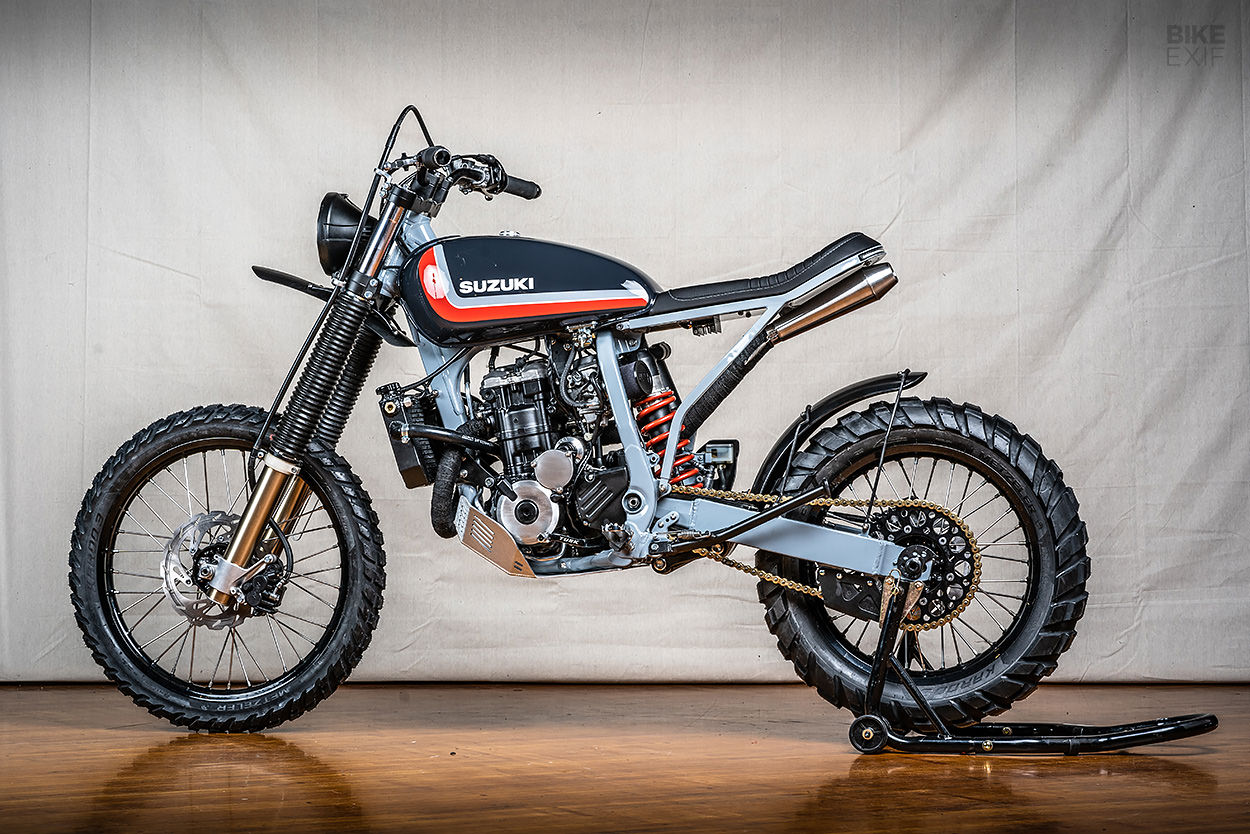 2017 S&S Cycle Knucklehead (Noise Cycle)
Egy újabb flat track üdvöske. Scott Jones építette ezt a könnyed és laza huligánt. Különleges a tank fényezése és vagány a kipufogók megjelenése is! Jó arányok, kompakt szív és látványos hátsó kerék jellemzi a vasat!