Motozin Magazin interjú
A Motozin Magazinnak a következő interjút adtam DGR ügyben.
Kérlek, mutasd be magad néhány mondatban. Kicsoda Kutvölgyi Pál ma?
A Group42.hu vagyok. Ez egy folyamatosan alakuló és tanuló, "eklektikus-organikus flow-profit személy." Tudom, tudom, hülyén hangzik… (nevet) A "flow-profit" öndefiníció jelzőjét egyébként a Csíkszentmihályi Mihály által megfogalmazott értelemben használtam.
50 évesen életem második félidejére már nem egy újabb formális jogi személyt szerettem volna felépíteni, hanem egy olyan lazább struktúrát, amely jobban hasonlít egy folyamatosan és fenntartható módon fejlődő természetes személyhez. Olyan emberhez, akinek sem a forprofit/nonprofit tevékenysége, sem a magán és céges élete nem válik élesen ketté.
Többek között azért sem, mert olyan őrült szerencsés vagyok, hogy újraválasztott és megtanult hivatásaimban végre valóban összemosódik a hobbi/munka határa, illetve forprofit üzleti aktivitásom tanulságaiból építhetem a civil tevékenységemet és persze fordítva.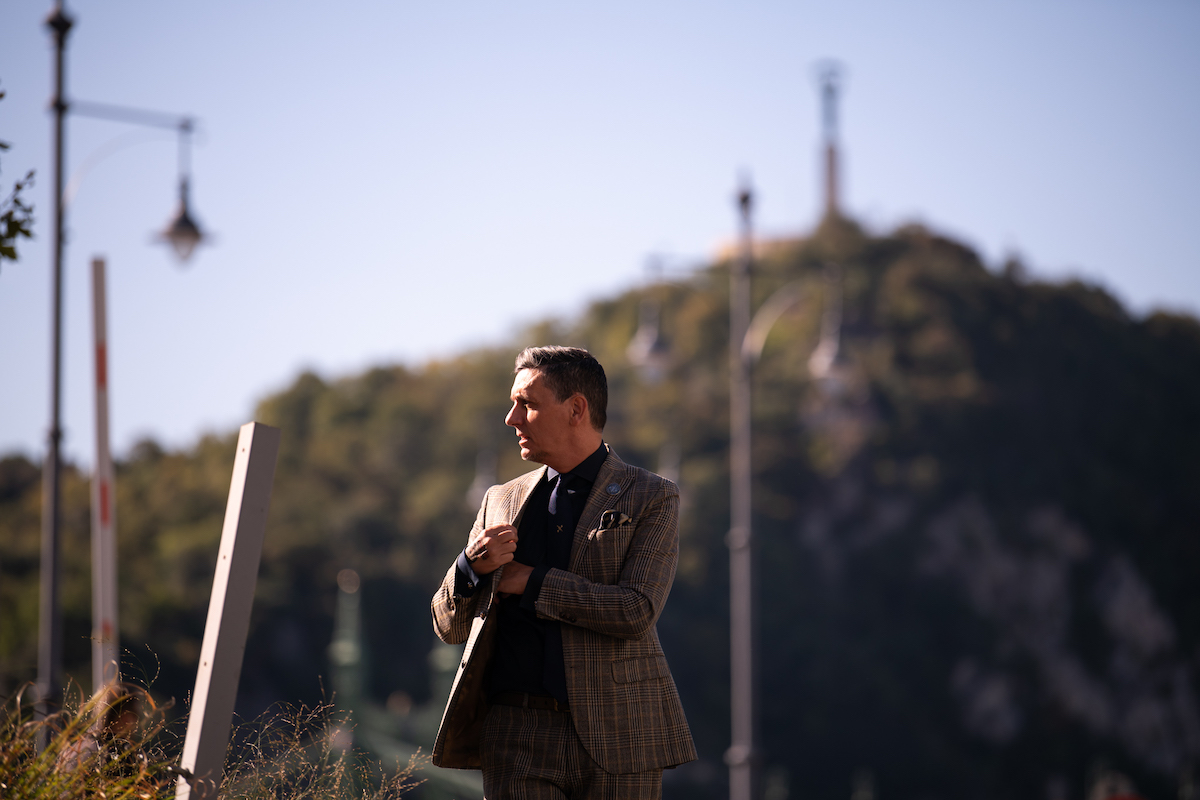 Hogy jött a motorozás az életedbe?
Ahogy sok korombeli srác a nyolcvanas évek elején, úgy én is egy ötvenes Simson hajtásával (és persze bütykölésével) kezdtem. A szomszéd idős hölgy Babettája persze nem érdekelt, a mázsán túli Zsolt barátom alatt szenvedő kis lengyel Romet látványa sem hozott tűzbe. A Jawa-Simson közötti döntés pedig nekem nem volt igazi dilemma. Így lettem egy közel négy lóerős, ámde valójában négy sebességes (a 4. gang utólag került beépítésre) kék Szimó büszke tulajdonosa!
Miért szerettél volna jelen lenni a magyar motoros életben?
Nem nagyon vagyok jelen a magyar motoros életben. Nem is motorozok sokat manapság. Amikor viszont kerülök egyet, hamar kimossa a gondolataimat. A társaság mellett ezért is szeretek motorozni.
Mi volt a legfőbb motiváció, hogy a "The Distinguished Gentlemans Ride" (DGR) rendezési jogait magadhoz vedd?
Jó ügy és óriási fejlődési potenciált láttam benne. A fundraising és közösségépítő ereje is hatalmas!
Szexinek tartod ezt a megmozdulást? Ha igen, miért?
Szexinek azért nem mondanám. Emily Ratajkowski a szexi! De kétségkívül impozáns látvány, ahogy félezer motor kerül egy karikát gyönyörű fővárosunkban! Ráadásul egyazon napon a világ 106 országában kb. 115.000 motoros teszi ugyanezt a nemes cél érdekében. Jó ilyen mértékű nemzetközi összefogást látni! Pláne egy tényleg jó ügy érdekében!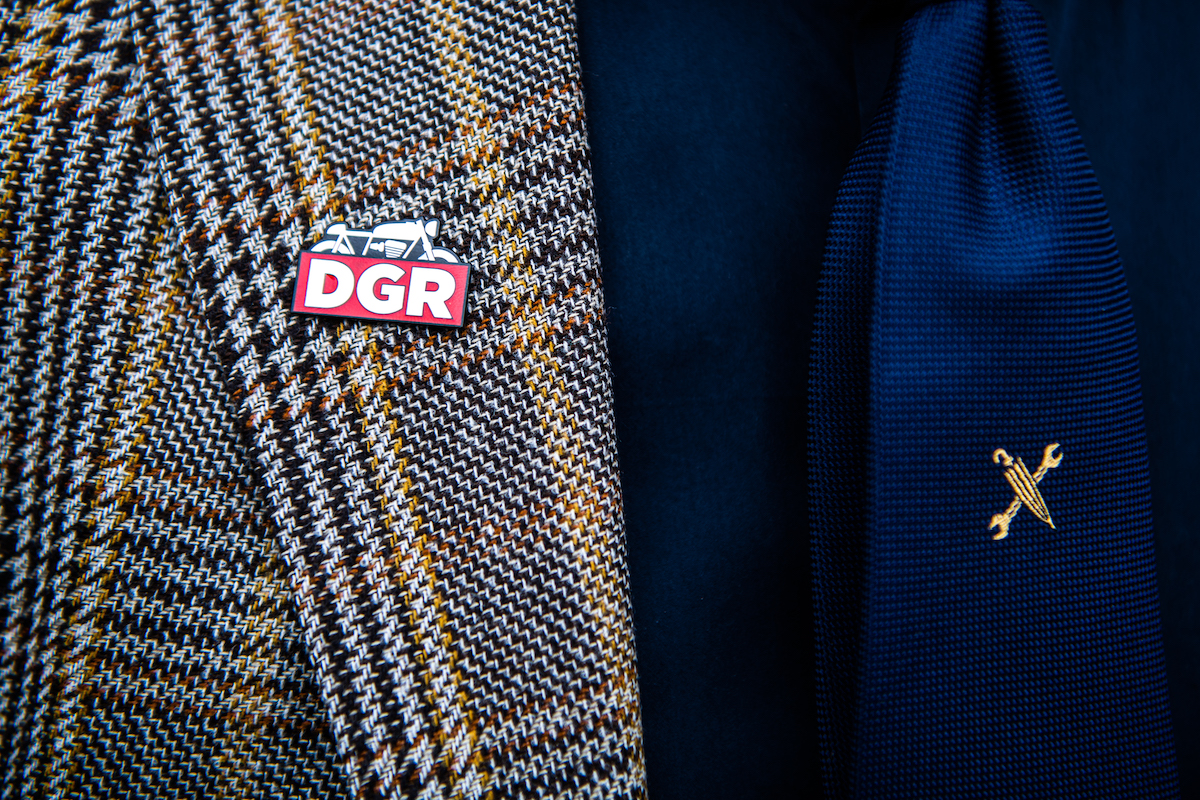 Mit gondolsz a hazai mozgalom elhelyezkedéséről nemzetközi szinten?
A résztvevők számát illetően elégedett vagyok a számokkal, az adományok összegét tekintve viszont "van hová fejlődni". Előbbi a rendszeres prosztatarák szűrés fontosságára való figyelemfelhívás miatt, utóbbi a megelőzésre és kutatásra fordított összegek finanszírozása miatt fontos. Idén 666 motoros vett részt a két hazai rendezvényen és 6.111 amerikai dollár adományt kapott a magyaroktól a Movember Foundation. A résztvevők számát tekintve elöl vagyunk a listán, az adományozási "ranglistán" pedig a 106 résztvevő országból a 47-ek lettünk idén. (Románia + a V4 tagországok hasonló számai: Románia 382 fő / 18.276 USD, Csehország 511 fő / 12.991 USD, Lengyelország 1.117 fő / 12.143 USD, Szlovákia 201 fő / 4.274 USD.)
Van-e bármilyen együttműködés más európai országokkal, illetve ottani rendezőkkel?
Egyelőre nincs.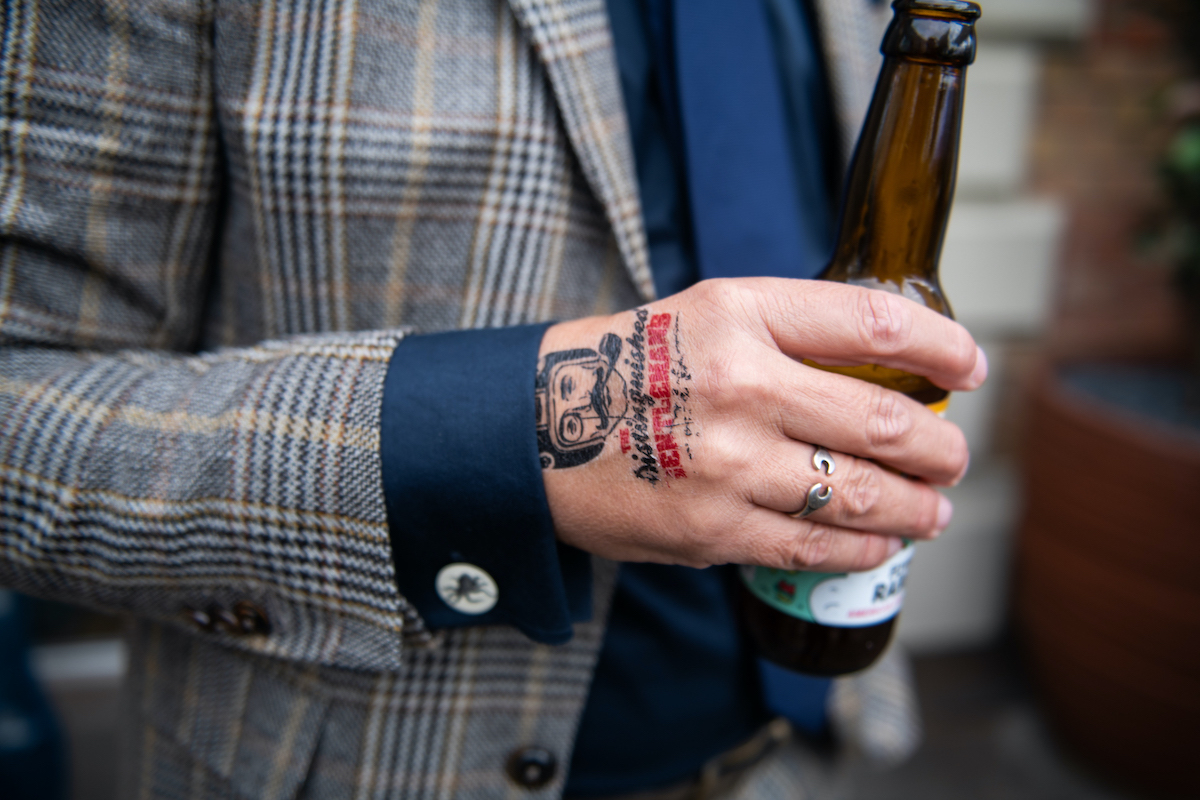 Van-e lehetőség bármilyen eszmecserére, ötletelésre együtt, a további, jövőbeli sikerek érdekében? 
Tavasszal "körbemotorozom" majd a magyar motoros médiát (is) ezügyben. A három, általunk megrendezett hazai DGR tapasztalatai alapján javaslok majd nekik egy előnyös együttműködési formát. Elsőként a megújult Superbike Magazin csatlakozott "hivatalosan" hozzánk. Ezúton köszönöm Maglódi Zolinak a bizalmat!
Mekkora fenntartással fogadta a rendezvényt a magyar média, illetve a magyar motoros közösség?
Már a múlt évben is nagy médiafigyelem hárult ránk. Máshogy fogalmazva, több nagy eléréssel rendelkező csatorna (TV2, RTL Klub, HírTV, ATV, Totalcar/Totalbike, Ridikül, HVG, Playboy, Blikk, Bors, Men's Health stb.) is segített minket abban, hogy a prosztatarák szűrés fontosságának híre minél több magyar férfihoz (és az őket gyakran orvoshoz "beajánló" nőkhöz) eljusson. Aki pedig majomkodásnak vagy úri huncutságnak gondolja a Ride-ot, nem érti a lényegét. Éppen ez a "cirkusz" hivatott felhívni a média és az urak figyelmét erre a sokakat érintő veszélyes kórra, illetve a megelőzés fontosságára!
Hogy sikerült levetkőzni a negatív köntöst esetlegesen, ha volt ilyen? Gondolok itt a helyi mentalitásra, mely szerint, ha gyűjtünk valamire, biztosan nem oda megy stb…
Nem tapasztaltam ilyen hangokat. Gondolom segítette ezt a bizalmat az a tény, hogy az összegeket az adományozók közvetlenül a világ legnagyobb férfiegészség megőrzésével foglalkozó alapítványának, a KPMG által évente auditált nemzetközi Movembernek a számlájára fizetik be.
Mit gondolsz az elmúlt három évről? Mennyit sikerült fejlődni, előre lépni?
Négy-öt évvel ezelőtt ennek az óriási nemzetközi rendezvénynek a budapesti eseményéről szinte senki sem hallott és csak néhány tucat motoros gyűjtött néhány száz dollár adományt 2-3 év alatt. Az elmúlt három évben Magyarország az adományok és a részvevők számát tekintve is markánsan "felkerült a DGR térképre", a média minden évben foglalkozik velünk, jelen van a Ride-on és örömmel számol be róla. Ebben az évben már Budapest mellett Győrben is megrendezésre került az esemény, jövőre nyilván további városok is csatlakoznak majd hozzánk. Terveim szerint 2020-ban átlépjük majd az 1.000 résztvevőt és a 15.000 dollár adományozott összeget!
Milyen terveid vannak a jövőre nézve a DGR-el kapcsolatban?
A feladatom egyértelmű. Nem a városonkénti résztvevők számát kell növelni (sőt), hanem az adakozási hajlandóságot, továbbá jóval hatékonyabban szükséges felhívni a figyelmet a prosztatarák szűrés fontosságára! Ehhez jövőre szeretnék egy szakorvosi teamet integrálni a szervező Route42 csapatba. Emellett többet kell foglalkoznom szponzorok megnyerésével is, mert bár az elmúlt három évben szívesen finanszíroztam a megrendezés költségeit, de nyilvánvalóan több embert tudunk elérni egy magasabb kommunikációs budget segítségével. Múlt évben pl. az Affidea Magyarország és az Unicredit Bank segítségével több mint 4.000.000 forintnyi (14.297 USD) adomány jött össze!
Milyen szerepet szeretnél betölteni a magyar motoros közösség életében?
Nem vágyom további szerepekre (így is túl sok "sapkám" van), de szívesen beszélgetek nyitott emberekkel a magyar motoros közösségből is. Ha pedig kikerekedik valami progresszív és közös jövőkép a beszélgetésből, szívesen adom hozzá a tudásomat és az időmet.
Szeretnél-e esetlegesen aktívabban szerepet vállalni, és személyesen is a mozgalom elejére állni?
Nem a személyem a fontos, hanem a figyelemfelhívás a szűrés fontosságára és a fundraising. Nyilván továbbra is megszervezzük a Route42 és a PR-ego Communications csapatával a DGR-t itthon, de jobbat tesz a projektnek, ha ismert emberek állnak a menet és az ügy élén. Ráadásul 2020-tól már nemcsak a DGR támogatja majd a Movember Alapítványt, hanem a DGD is! Azt pedig, hogy mi az a DGD, fedje egyelőre jótékony kipufogófüst…