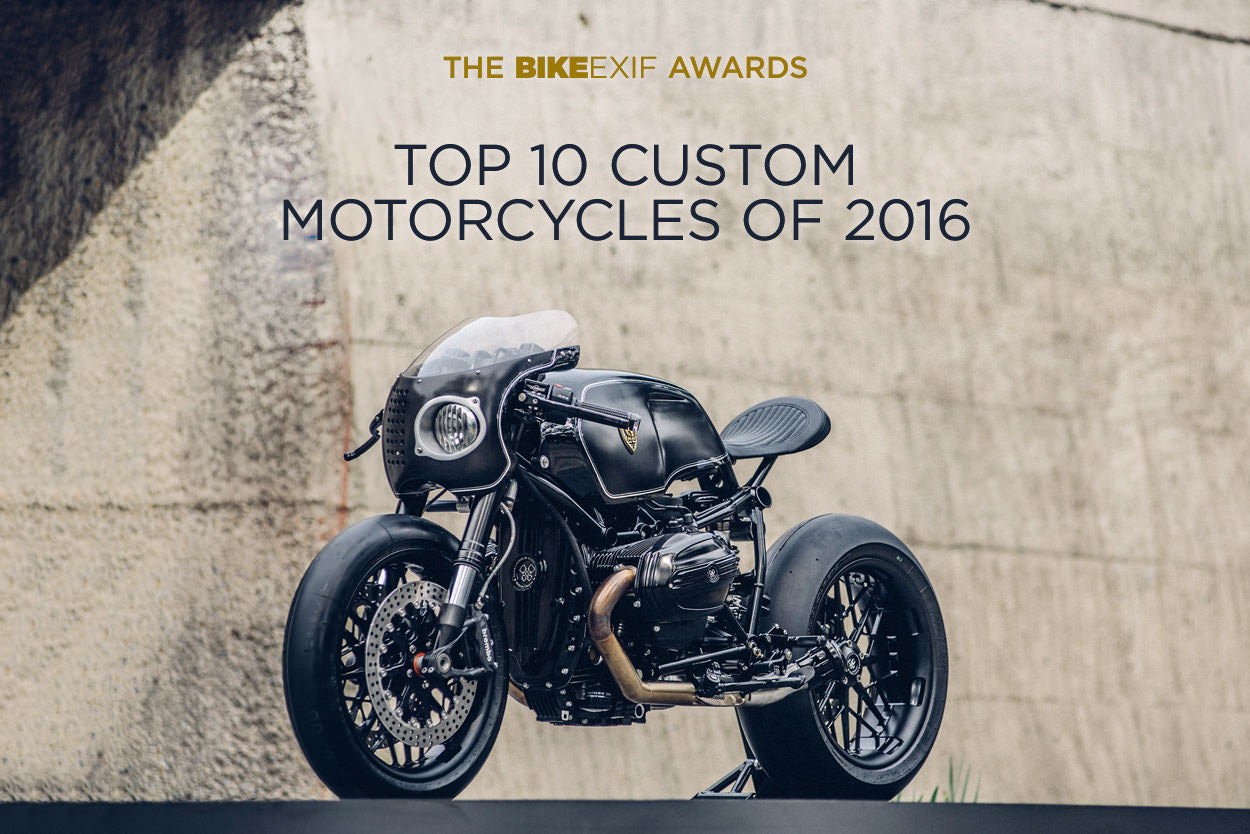 2016 TOP 10 épített motorja
Ahogyan az előző években, úgy 2016-ban is egy Top 10 listával zárjuk a keddi "motoros" cikkek sorát. Határtalan örömünkre, ebben az évben is töretlen volt az épített motorok népszerűségének emelkedése. Jó ez így!
Bike Exif Top10 (2014), King of Fuel Top5 (2014), Bike EXIF Top10 (2015), Bike EXIF Editor's Choice Top10 (2015), PipeBurn Top 10 (2015)
10. Revival BMW Landspeeder
Alan Stulberg, a Revival feje, a következőképpen summázta a különös felkérést. "Egy éve egy ügyfél arra kért minket, hogy építsünk neki egy motort a húsz motorkerékpár számára létrehozott galériájába. Az volt a szándéka, hogy legalább öt motorépítőt bíz meg egyszerre ezzel a feladattal. Csak annyit tudtunk, hogy rajtunk kívül Max Hazan is tagja ennek az ötös 'fogatnak'. Természetesen elfogadtuk a felkérést." Alan teljes alkotói szabadságot kapott, feltéve, hogy belefér a költségvetésbe. "Nem ez volt az első alkalom, hogy így történt, de most először esett meg, hogy tudtuk, hogy a tulajdonos soha nem fog motorozni a járművel, ezért nem szükséges, hogy az megfeleljen az (utcai) előírásoknak."
Bővebben ebben a cikkben mutattuk be ezt a motort.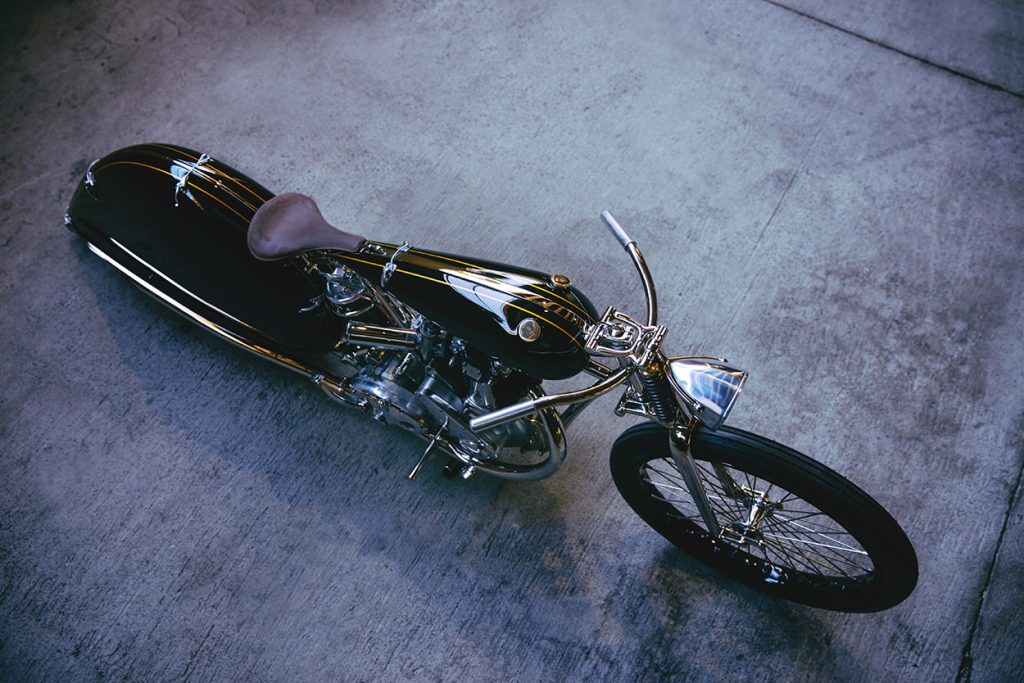 Igen, pontosan az a Max Hazan építette ezt a motort, akire Alan, az előző motor alkotója utalt a Landspeeder fent idézett bemutatása közben. Már a keresztneve is sokat elárul ennek a pasinak. Max(well)! Duplafenekű dob ez a nomen est omen, ugye-ugye kedves benzinvérű barátaim? Megemlítendő itt a Muskétás (The Musket), Mad Max dupla (!) Royal Enfield motoros, autógumikon gördülő bobbere. (Itt írtunk róla.) Szóval nem csoda, hogy ebbe a listába is bekerült egy újabb alkotása ennek a zseninek.
8. XTR Pepo Harley-Davidson Dyna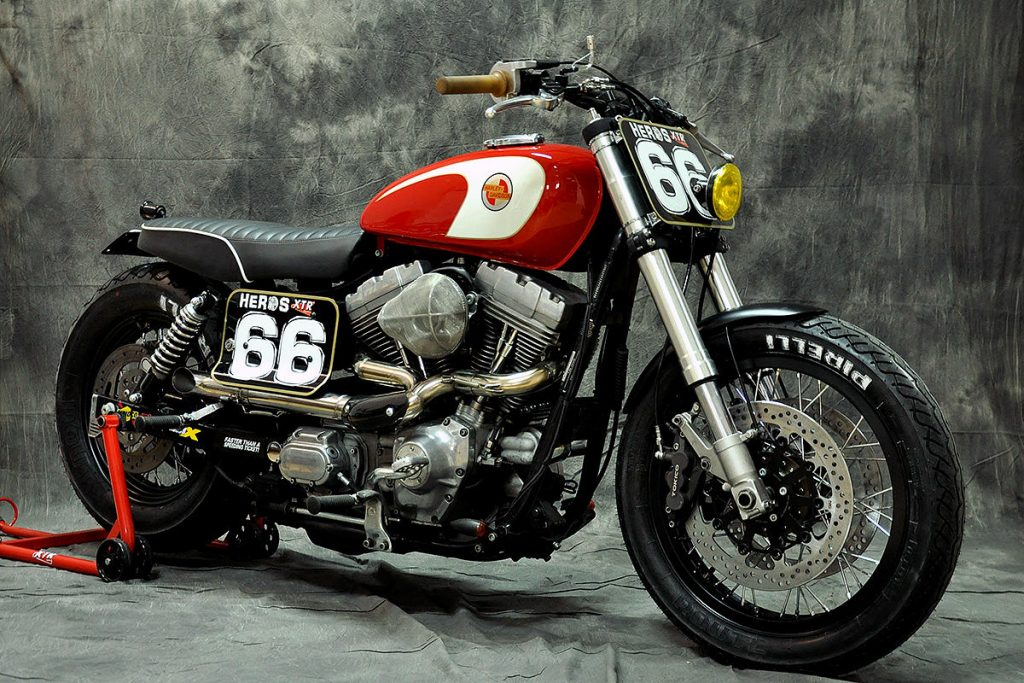 Pepo Rosell egy 2000-es Dyna Super Glideból építette ezt a street tracker vasat. Jól tette!
7. Down & Out Triumph Bonneville T100
Ahogy az is várható volt, hogy megjelenik néhány BMW az idei rangsorban, úgy az sem vállalt volna nagy kockázatot, aki Triumphot is "belelát/besaccol" előre egy ilyen listába. (Mondjuk én lehet, hogy egynél többet.) Emellett a Bonnie mellett mindenképpen megemlítendő a Shaun Walker (az ő neve viszont nem stimmel egy motorépítőhöz) vezette Down & Out csapat egy másik Triumph építése, melyet egy Thruxtonból alkottak meg a Barbour céggel együttműködve. (Itt írtunk róla.)
Nem mindig igazán szépek a Hondának ebből a modelljéből épített járművek (a BikeEXIF 2015-ös lista második helyezettje, Sacha Lakic caféracere ellenpélda), de ezt a motort az Auto Fabrica legényei, Bujar és Gaz tényleg "eltalálták". (Ebben a cikkben számolunk be egy másik nagy kedvencünkről, melyet az említett srácok egy Yamaha XS-ből alkottak az utakra, mindannyiunk nagy szerencséjére.)
5. NCT BMW R100 'Black Stallion'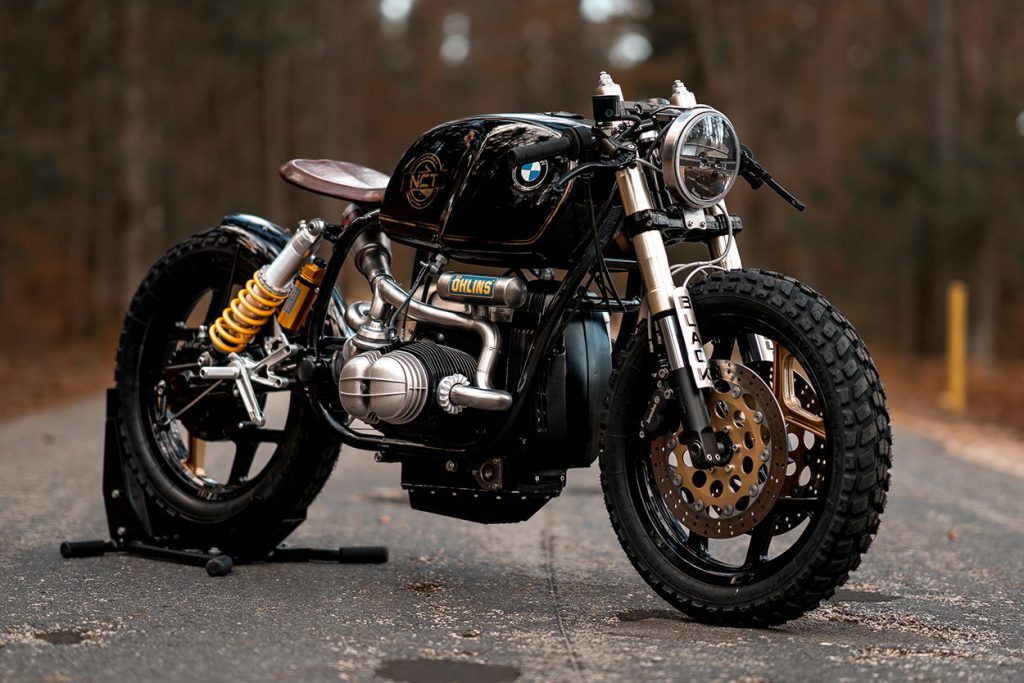 A 'Fekete Csődör' egy osztrák műhely (National Custom Tech) produktuma. Őszintén és töredelmesen megvallom, még soha nem hallottam felőlük. (Pedig nincsenek túl messze.)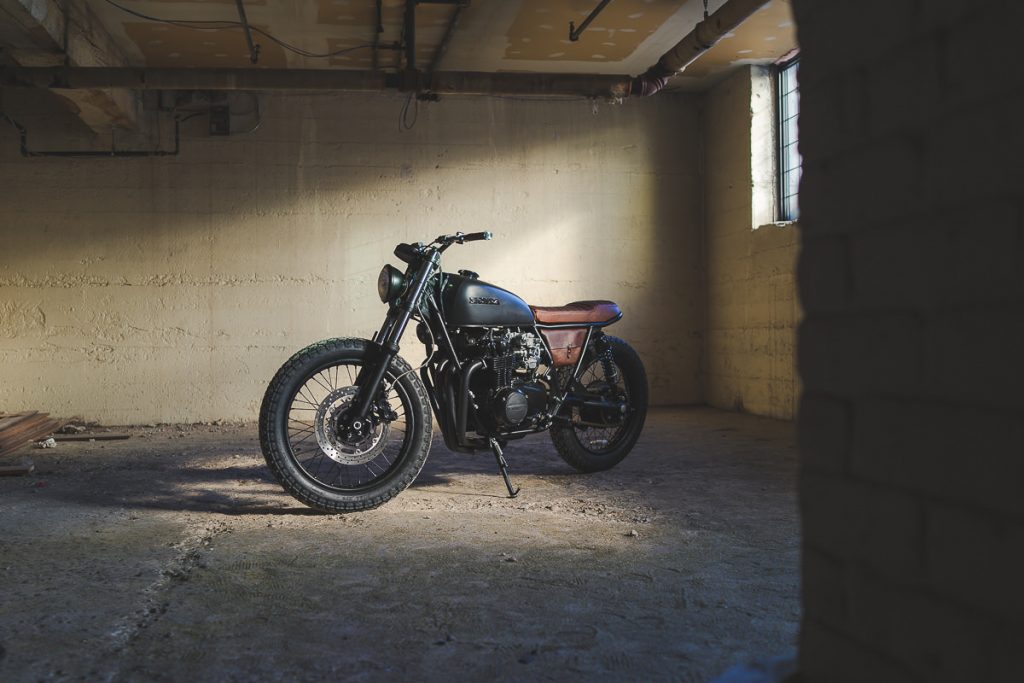 Kedves a szívünknek ez a típus, egy CB500 Four-ból épített modell a mi gyűjteményünket is gazdagítja. Ez a példány egy kanadai filmrendező garázsában áll. Elsőre talán egy szokásos café racernek tűnik, de közelebbről már hot rod jegyeket is mutat a "kicsike".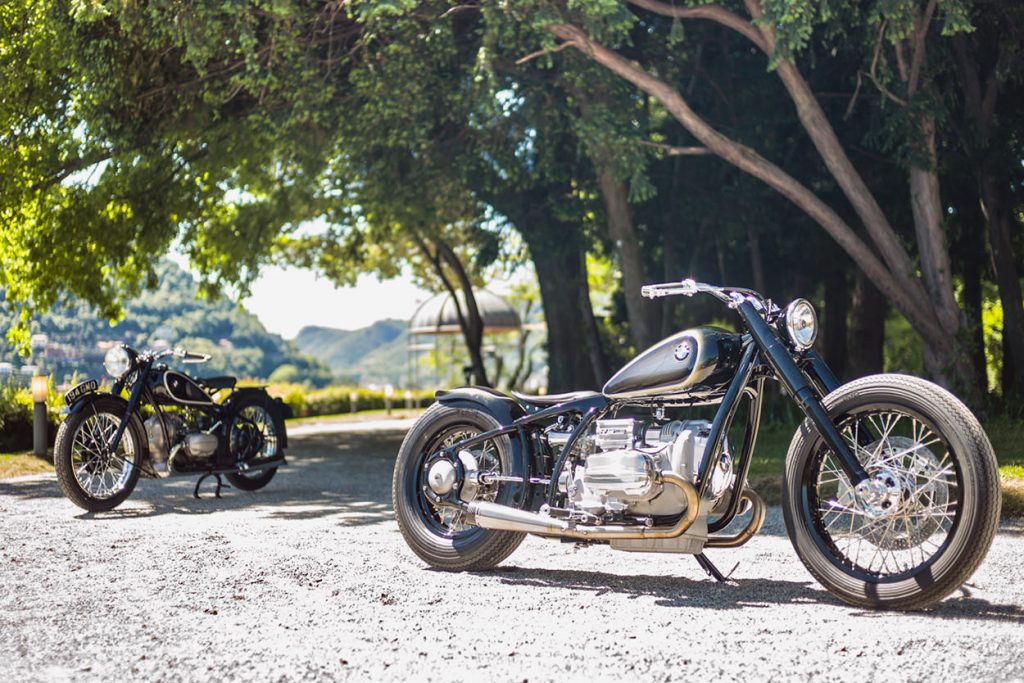 Korábban az a hír járta, hogy a BMW (Motorrad) "készül valamire" a Concorso d'Eleganza Villa d'Este (+ Villa Erba) idei rendezvényén. ('99 óta a bajor márka a fő támogatója ennek a közel 90 éves, alapvetően autókról szóló rendezvénynek, melyet évről évre a Comói-tó partján szerveznek meg.) Ez az alkotás tisztelgés az eredeti legendás boxer, az R5-ös előtt, ügyes érdekházasságban frigyre emelve a stílusos replika alkatrészeket és a modern technológia vívmányait. Ronna és Benna Norén, a Unique Custom Cycles házasságszervezői/alkotói ezzel a motorral "kiérdemelték" a műhelyük nevét.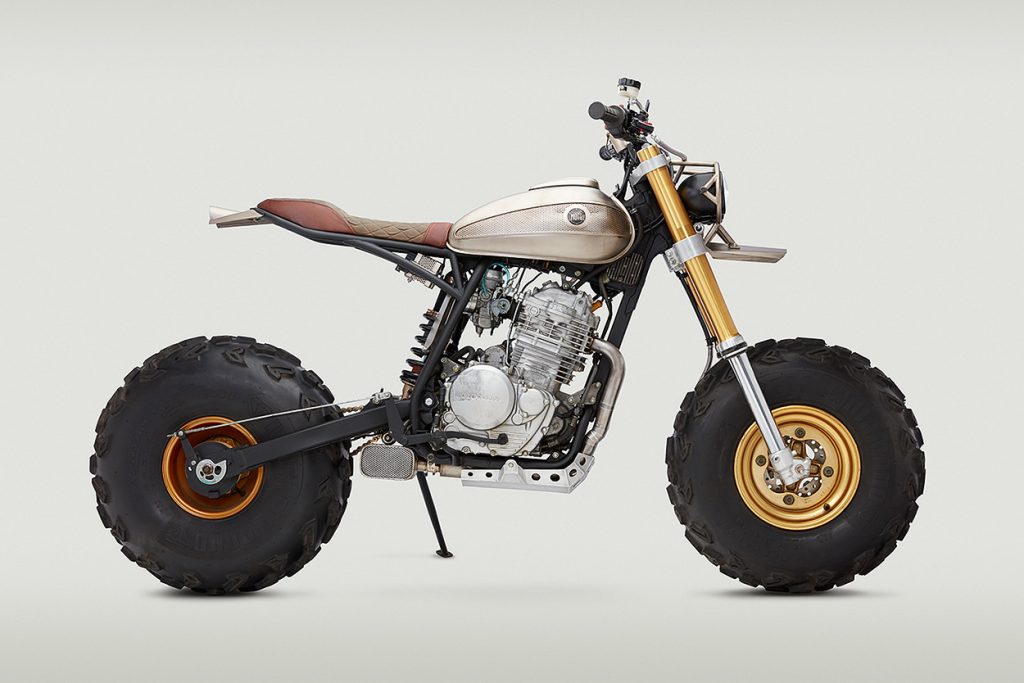 John Ryland neve etalon a szakmában. (2012-ben, 2013-ban és 2015-ben is ő parkolt fel a BikeEXIF TOP lista tetejére!) Nyilván emiatt (is) a Classified Moto webes felületein nagy tömegben jelennek meg a mindentudó billentyűzet-harcosok és fotel-kritikusok (keyboard warriors and armchair critics, ahogy a BikeEXIF szerzője írja). Ezeknek mutatta be ezt az "óriási ballon kerekes középső ujjat" Mr. Ryland. Pontosabban: "Consider it a huge balloon-tired middle finger to the crowd who think we exist to build bikes that will knock the chips off their shoulders." Azt hiszem sikerült a mutatvány John! (Két cikk Classified motorokról: cikk-1, cikk-2.)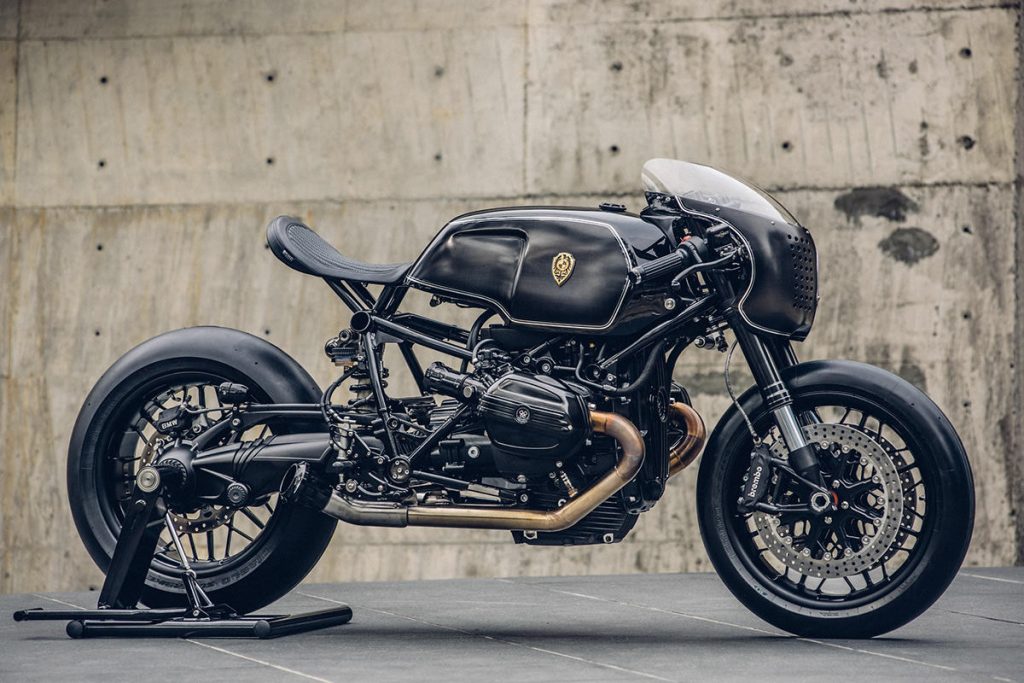 Az idei Intermot rendezvényen éppen elkaptam azt a pillanatot, amikor pont ezt a bömöst rángatják fel az erre felkentek egy raklapra. Fogadjátok hát szeretettel ezeket az exkluzív képeket (is), melyekkel ezúton kívánnak e blog szerzői minden jót (széles utat, gumifákat) a 2017-es évben is. BUÉK és kösz a halakat!