Leg_leg_leg!
A szuperlatívuszok korát éljük. A melléknevek felsőfokával gyakran találkozhatunk kattintásvadász (aka clickbait) címekben és cikkekben egyaránt.
Többek között ezért is fontos, hogy csemetéink (is), a hangyasav képlete és a "henger-fogalma-kettőspont-teljes-mondattal-válaszolj-fiam" mellett, elsajátítsák a gyakran 4C-vel körülírt (Creativity, Critical thinking, Communication, Collaboration) XXI. századi kulcs-kompetenciákat és a kritikus gondolkodás segítségével ráleljenek a valóban hiteles emberekre, ügyekre és márkákra.
Mi, a DGR hazai szervezőiként nagy figyelmet fordítunk arra, hogy ehhez a nemes ügyhöz csak olyan embereket, cégeket és szolgáltatókat nyerjünk meg, akik tényleg roppant hitelesek a saját területükön és a LEG… felsőfok joggal illeti meg őket! Büszkék vagyunk arra, hogy idén ezt a célunkat maradtalanul elértük, ahogy a következő felsorolás is mutatja. A két legnagyobb szponzorunk bemutatása után a futamot követő esti bulika részleteiről is eltereljük végre a kipufogófüstöt! Őrült menő helyszínt és remek szolgáltatókat sikerült megnyernünk, rajtu(n)k biztosan nem fog múlni az est sikere!
Figyelem, szolgálati közlemény! Tekintettel a party helyszínére, változott a túra útvonala! Ezúton kérünk mindenkit, hogy a Distinguished Gentleman's Ride központi honlapján nézze meg az új útvonalat! (BTW: találkozó vasárnap 15,00 órakor!)
.     .     .
S Z P O N Z O R O K
AFFIDEA Magyarország  főszponzor
Európa legnagyobb magánegészségügyi szolgáltatója.
A céget 1991-ben alapították azzal a céllal, hogy a betegek mind szélesebb rétegének elérhetővé tegyék a legkorszerűbb képalkotó diagnosztikai vizsgálatokat. A vállalat az elsők között kezdett CT és MR-vizsgálatokat végezni hazánkban! A központok szigorúan a teljeskörűen elfogadott ISO 9001 standardok szerint működnek.
A cég országszerte 12 központban, Budapest mellett Szegeden és Győrött is működtet radiológiai-, valamint izotóp diagnosztikát. Nemzetközileg tizennégy országban 228 központ tulajdonosa és működtetője, valamint több mint 8.000 egészségügyi szakembert alkalmaz!
2018-ban új korszak köszöntött be az Affidea történetében. A Főnix-Med vállalatcsoport megvásárlásával – az eddigi széles körű képalkotó diagnosztikai vizsgálati területek mellett – már mintegy 30 szakorvosi területen járóbeteg-szakellátást is biztosít ügyfeleinknek. Az Affidea így meghatározó szerephez jutott a vállalat-egészségügyben is, országszerte közel 100 telephelyen nyújtva foglalkozás- és vállalat-egészségügyi szolgáltatásokat.
UNICREDIT Bank  Platina szponzor
Az UniCredit Bank Hungary Zrt. a Közép- és Kelet-Európában legnagyobb nemzetközi bankhálózatot működtető UniCredit  csoport magyarországi tagja.
A Euromoney Trade Finance 2018 felmérésén a magyarországi kereskedelem-finanszírozási piacvezető címet az UniCredit Bank nyerte. A Euromoney Trade Finance 2018 felmérésén a magyar bankok között a "Legjobb szolgáltatások" kategóriában is az UniCredit Bank végzett az élen. A hazai bank elkötelezetten támogatja a társadalom és a gazdaság fejlődését azokban a szektorokban, régiókban és közösségekben, amelyekben jelen van.
.     .     .
H E L Y S Z Í N E K
Bálna Budapest_
Az épület önmagában egyesíti a különböző korok építészeti jellemzőit. A műemlék jellegű, 1881-ben átadott téglaszerkezetű raktárépületeket és a múlt század szerkezeteire jellemző vasbetont, XXI. századi acél-üveg héj öleli át. Az épület tervezője Kas Oosterhuis, a non-standard építészet egyik legismertebb mai képviselője. Ennek az irányzatnak fontos jellemzője, hogy az épületek szoborként, városképi elemként is funkcionálnak.
Hygge Budapest_
A Bálna Budapest Kulturális Központ ultramodern épületében megnyílt félezer négyzetméteres HYGGE-komplexum négy fő funkciót lát el, miközben tizenegy márkának biztosít inspiratív otthont. A világ legismertebb lefordíthatatlan kifejezései között is jegyzett dán hygge szó a béke, a biztonság és a nyugalom érzését írja le, a keresetlen harmóniát magunkkal és a környezetünkkel.
Szőke Gábor Miklós Stúdió_
Szőke Gábor Miklós szobrászművész stúdiójából seregnyi állatszobor kerül napvilágra. Földrészeket és óceánokat átszelve, az egykori Weiss Manfréd Művekből indulnak el világkörüli útjukra. A tágas, 100 éves téglaépület bejáratánál Dante őrkutyái tekintenek le a messzeségből betévedt látogatókra. A Stúdió galérián elhelyezkedő irodája 2016-ban elnyerte az Év Design irodája megtisztelő címet! (Ezúton köszönjük, hogy ezt a remek helyszínt térítésmentesen kaphattuk meg erre a jótékonysági rendezvényre!)
Mivel a stúdió csak október 12-én, a CAFe Budapest Kortárs Művészeti Fesztivál egyik helyszíneként nyílik meg hivatalosan, egy valóban exkluzív estét tölthetünk majd el szeptember 30-án e mitikus/misztikus helyszínen!
.     .     .
G A S Z T R O
BpBARbq_
Az első hazai street food verseny "húsimádó" kategóriájának nyertese. A Dining Guide street food TOP10 lista tagja. Serényi Zsolt, a "Tetovált Séf" a TV Paprika és sok nagyhírű̋ étterem (mai Intercontinental Hotel, Pastrami, Terminal) "fekete öves" chef-je volt, illetve a "Grill és BBQ télen-nyáron" című sikerkönyv szerzője. Ezúttal egy különleges OFYR-en süt nekünk!
OFYR_
A kúp alakú, széles, lapos test kitűnő égésteret ad, ami egyben egy nagyon hatékony un. plancha főzőfelületet képez. A középről sugárzó hő hatására egy egyenletesen csökkenő hőmérsékletű, sokoldalú sütőfelületet kapunk, amin egyszerre készíthetünk más-más hőfokon készítendő ételeket.
Coffee Hygge_
Az újhullámos (specialty, 3rd wave) kávézó és fantasztikus panorámájú terasza Európa egyik leghíresebb pörkölőjének, a dán The Coffee Collective szakértő csapatának a különleges kávéit kínálja!
Erdinger_
A búzasörökről híres sörfőzdét 1886-ban alapították a bajorországi Erdingben. Az Erdinger sör mára a világ több mint 70 országába kerül exportálásra, licenc alapján nem gyártják. A motorosoknak természetesen e különleges sörök alkoholmentes verzióját kínáljuk majd az esti bulika folyamán.
.     .     .
M Ű V É S Z E K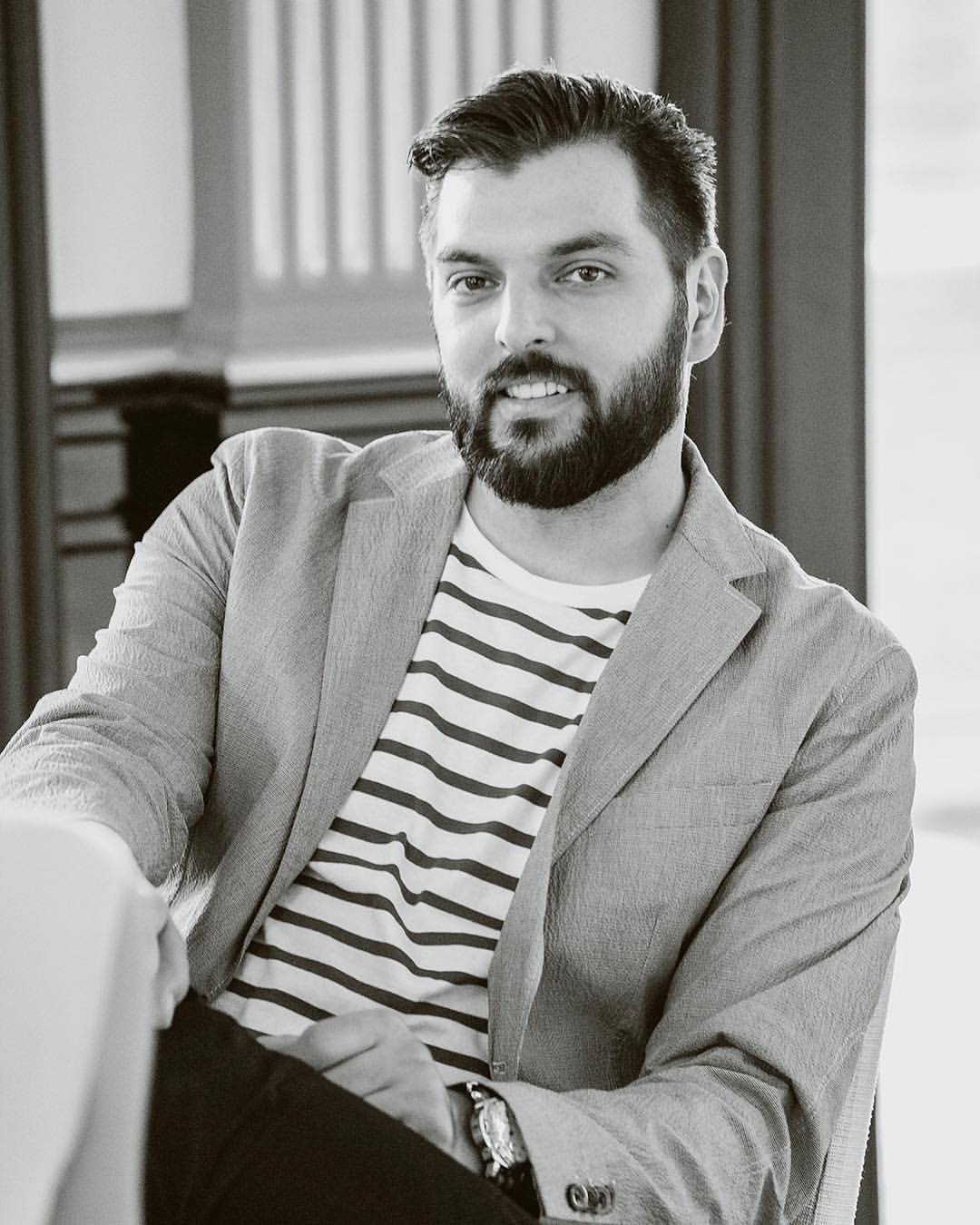 Szőke Gábor Miklós_
Szőke napjaink egyik legismertebb, nemzetközi hírnévvel rendelkező, sokoldalú képzőművésze. Ő tervezte Európa legnagyobb madárszobrát, az FTC-sast, illetve az ő munkája a vizes világbajnokságra készített szoborkollekció is, továbbá sok egyéb nemzetközi alkotás mellett ő jegyzi az atlantai Mercedes Benz Stadion főbejárata elé készített óriási madár szobrot is. A belsőépítészeti projektekkel is foglalkozó Szőke a múlt évi Mercedes-Benz Fashion Week Central Europe budapesti helyszínén, az Iparművészeti Múzeumban mutatta be enteriőrmárkáját, a Dante Home-ot.
DJ Bootsie_
DJ Bootsie a magyar hip-hop színtér egyik alakítója és aktív szereplője. A 2012. év meghatározó munkái között szerepelt, hogy a Magyar Állami Operaház felkérésére átdolgozta Erkel Ferenc híres operájának, a Hunyadi Lászlónak két tételét.
Hangácsi Márton_
A múlt évi DGR rendezvényen nagy sikert aratott zenész a Cseh Tamás Program díjazottja. Ezúttal is elhozza szeretett looping pedáljait is a gitárja mellé!
Jakus Tamás_
Magyar bajnok és világbajnok virtuálistuning művész, a Jakusa Design alapítója, a Mosoly Alapítvány számára felajánlott DGR Yamaha tankjának tervezője.
Pákozdi "Sapka" Tamás_
Az egyetlen hazai Európa-bajnok és ezüstérmes világbajnok motorépítő, a Route42 motorok alkotója.
.     .     .
D G R    2 0 1 8   T E A M
42BIT_videó, drone / 42Mosoly_DGR Yamaha charity koncepció / Cloud42_web design / Gifie me_GIF Box / PRego Communication_kommunikáció / Route42_szervezés, DGR Yamaha felajánlás / StilShop_önkéntesek / Soós "lefotózlak" Bertalan_fotó / Talabér Géza_fotó
.     .     .
K O R Á B B I   C I K K E K
cikk-1, cikk-2, cikk-3, cikk-4, cikk-5, cikk-6, cikk-7
.     .     .
H A S Z N O S   L I N K E K
Distinguished Gentleman's Ride / Movember Foundation / DGR BudaPest 2018 Facebook event