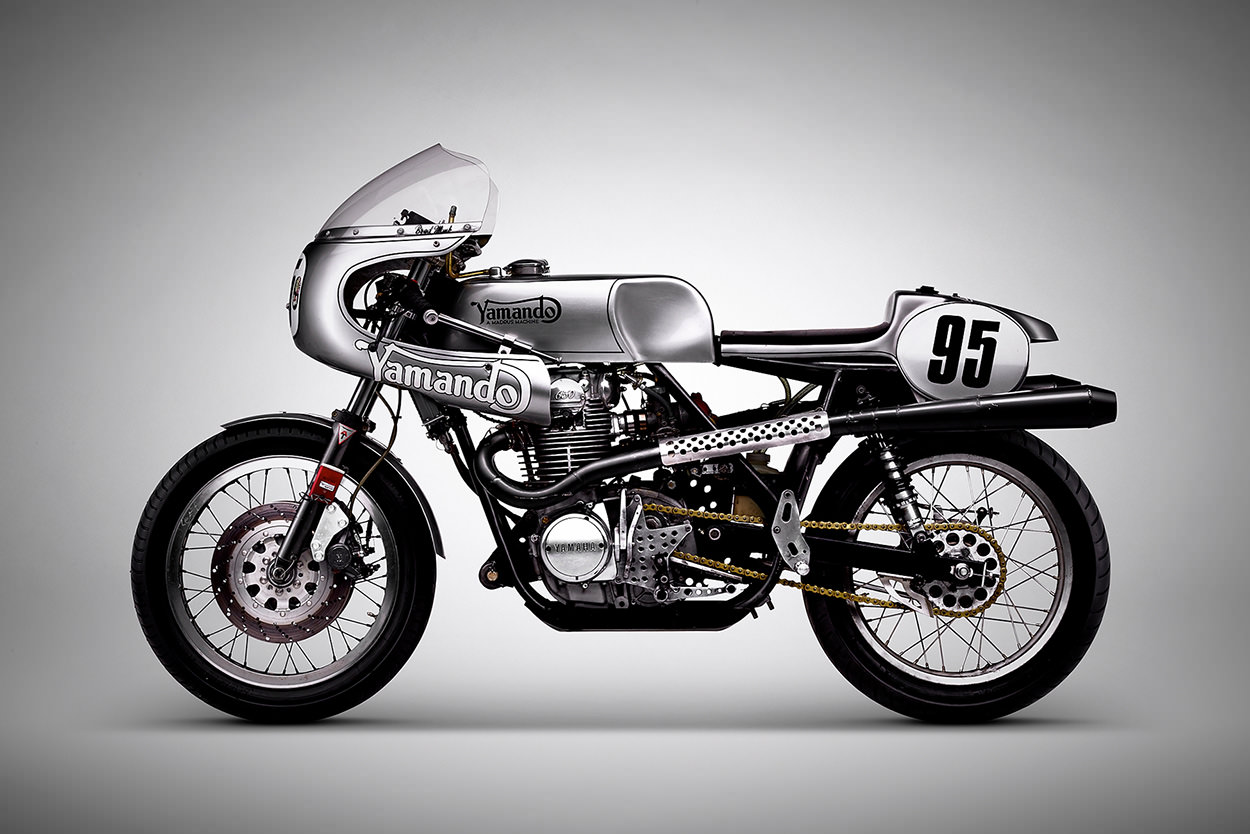 The Yamando MK V
Múlt év végén egy Yamaha XS-ből épített gyönyörűségről írtam itt, a ma bemutatandó versenyző viszont nem fajtatiszta ragadozó, inkább egy olyan különleges hibrid (kiméra?) lény, amely magában hordozza mindkét vérvonalának előnyeit.
Mármint a Yamaha (XS650) és a Norton (Commando) erényeit ötvözve lép tovább egy kreatívabb és unikálisabb szintre. 
"The best of both Worlds."
– ahogy Brad Monk, az "objektív" társtulajdonos aposztrofálja a szűk Norton vázba integrált agresszív Yamaha blokk házasságából született végeredményt.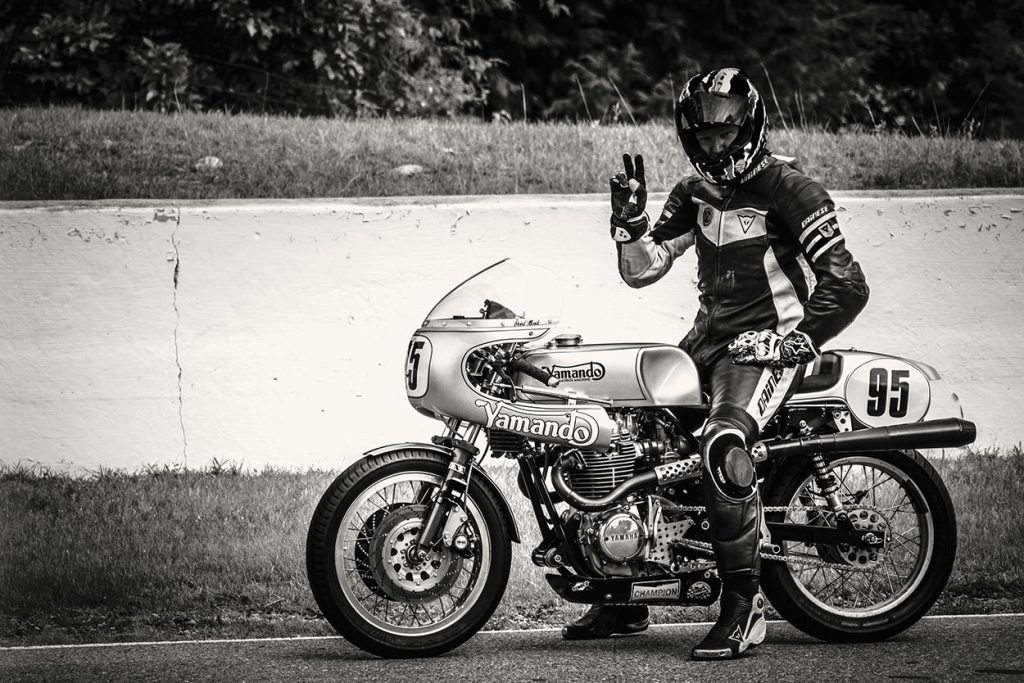 A marcona japán harcos alkotója (és egyben résztulajdonosa) Toivo Madrus, maga is versenyzett egykoron. Érezni ezt a motoron is, amely egy öt darabból álló fejlesztési sorozat utolsó tagja. Az építő páros elmondása alapján nem volt könnyű összeházasítani az ideges Yamaha szívet a Norton könnyű, de "szűkebb" vázával. Az XS modellek blokkja egyébként hírhedten "nyugtalan" természetű, ráadásul a zavaró vibrációk és rezgések csak fokozódnak, amikor a lelkes fejlesztők további lóerőket csiholnak ki ebből az erőforrásból.
A jármű végül egy FZR600-as villáit kapott elöl, míg hátul egy pár Works Performance lengéscsillapító látja el fontos feladatát. A alumínium tankot maga készítette az alkotó páros, ahogy a üvegszálas farokelemet is. A fordulatszám egy verseny Scitsu óráról olvasható le. Elöl dupla tárcsa, hátul pedig CanAm dobfék lassítja a motort. Amire már csak azért is nagy szükség van, mert a gyárban hatötvenesként született erőforrás már hétötvenesként gyorsítja a Yamandót!  Brad elmondása alapján Toivo 250 órát ölt az MK V-be. (Az előző négy Yamando modellbe pedig egyenként kb. 150-et.) Nem kis munka volt!
A fotókat Andrew Wilcox készítette.