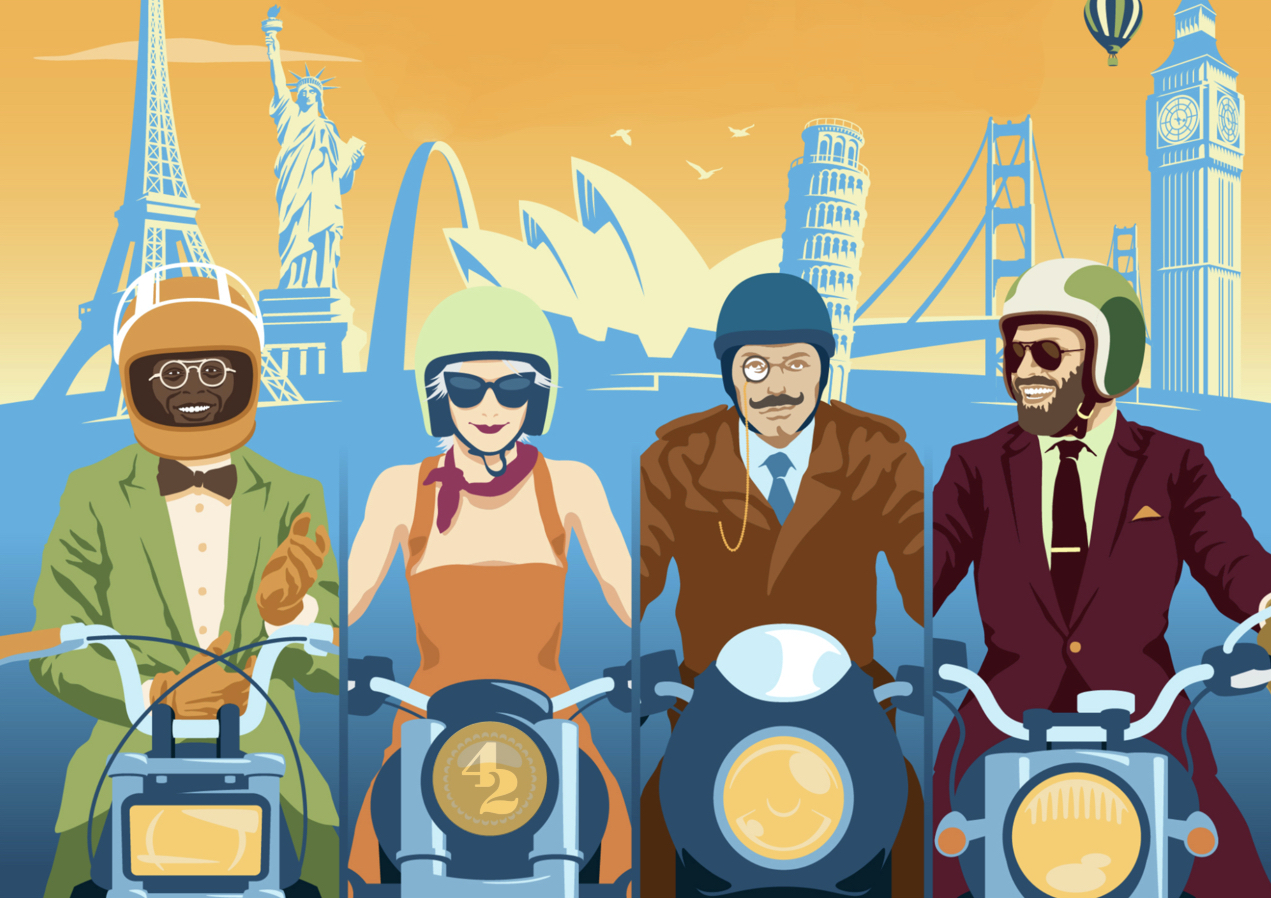 Ride TOGETHER!
Amikor 2020 szeptember végén a Hősök terén egyedül álltam a motorommal, álmomban sem gondoltam volna, hogy a 2021-es, jubileumi DGR-t is, a legtöbb nagyvároshoz hasonlóan, RIDE SOLO módban kell majd lebonyolítanunk Budapesten.
A "kórság" harmadik, legerősebb hullámával küzdöttünk éppen abban az időszakban… Ahogy korábban írtam:
"Az elmúlt két esztendő gonosz olajfolt egy önfeledt, koraesti Balaton-felvidéki motorozás beláthatatlan kanyarjában, vagy kivilágítatlan traktor alvó/részeg sofőrrel keresztben az úton, vagy elszabadult kviddics játékos seprűnyele a küllőid között, a vadiúj káférészered próbaútján, vagy egy gonosz high-side katapult bukás a Circuit of the Americas egyik meredek kanyarjában."
Az idei gurulás azonban végre ismét teljes értékű lesz!
Május 22-én (vasárnap) tehát a világ többszáz városában ugyanúgy jól öltözött motoros hölgyek és urak tűnnek fel az utakon, hogy felhívják a figyelmet a prosztatarák veszélyeire, illetve a szűrés fontosságára és hogy pénzt gyűjtsenek a kutatásokra. Az elmúlt években megszokott regisztráció után tehát ugyanúgy gyűjtünk adományokat a Movember alapítvány számára a DGR nemzetközi oldalán. (Jobb felül a magyar nyelv is kiválasztható.)
Az elmúlt fél évtizedben sikerült a The Distinguished Gentlemens Ride hazai rendezvényét nemzetközi szintre emelnünk. (Ez a világ legnagyobb klasszikus/vintage motorkerékpáros felvonulása, amely a világ legnagyobb, a férfiak egészségmegőrzésével foglalkozó alapítványát, a Movember Foundationt támogatja.)
Hat-hét évvel ezelőtt ennek az óriási nemzetközi rendezvénynek a budapesti eseményéről szinte senki sem hallott és csak néhány tucat motoros gyűjtött néhány száz dollár adományt 2-3 év alatt. Az elmúlt években Magyarország az adományok és a részvevők számát tekintve is markánsan felkerült a nemzetközi "DGR térképre", a média minden évben aktívan foglalkozik velünk, jelen van a Ride-on és örömmel számol be róla.
Az egyedülálló nemzetközi jótékonysági kezdeményezés az elmúlt évtizedben 31,6 millió dollárt (10,6 milliárd forintot!) gyűjtött az ismert nemes célokra és 107 ország többszáz városában, több mint 350.000 elegáns motoros csatlakozott az öröm-guruláshoz!
Mi tehát már gőzerővel szervezzük az idei budapesti rendezvényt, hogy ismét együtt ünnepelhessük az élet ünnepét!
Végre újra EGYÜTT és végre NYÁRON!