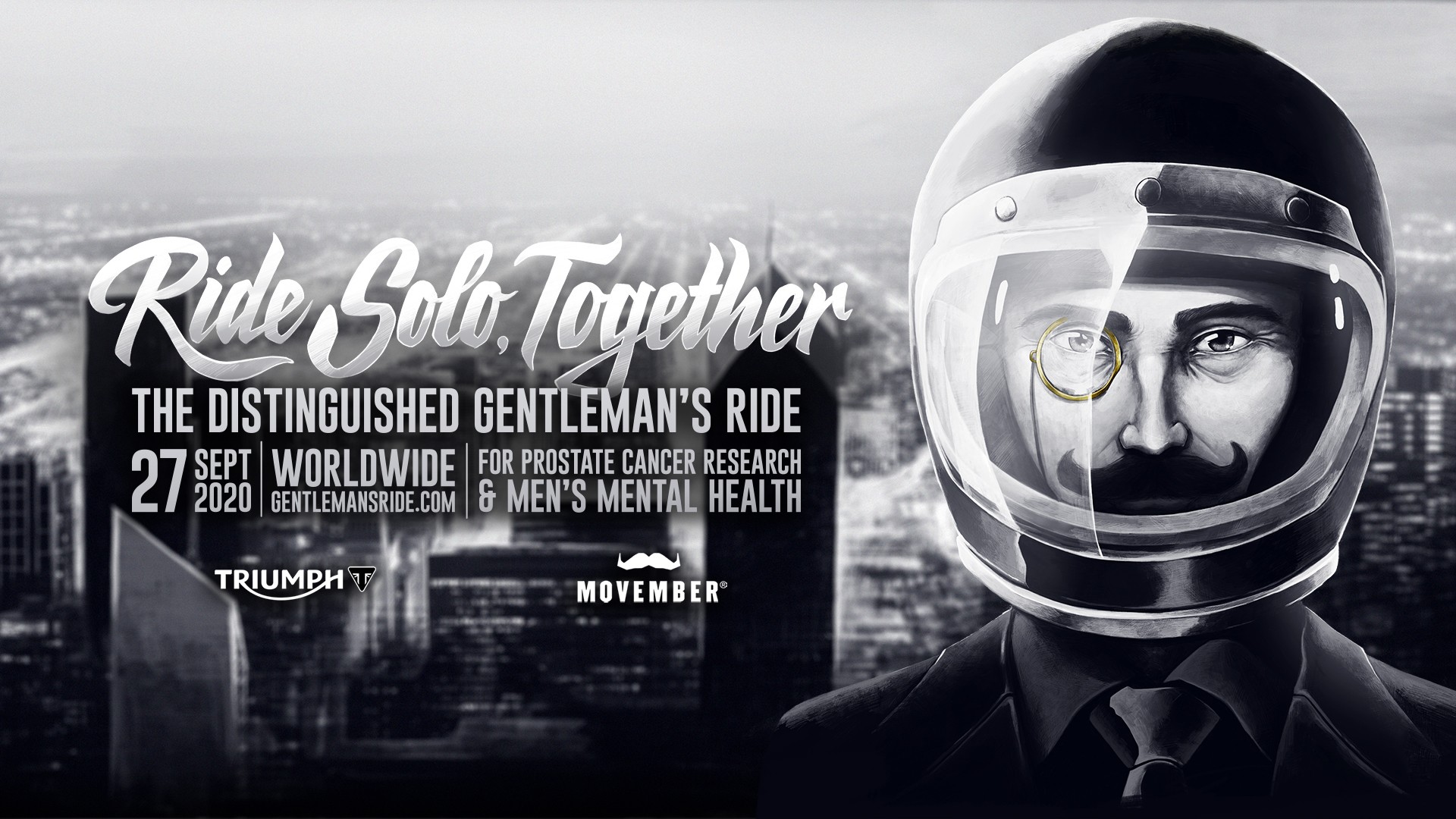 DGR 2020 – Motorozzunk egyedül, együtt!
"Ride Solo, Together!" Furcsa szlogen ugye? Éppoly furcsa, mint maszkot hordani, vagy hónapokat karanténban tölteni…
Az elmúlt három évben sikerült a The Distinguished Gentlemens Ride hazai rendezvényét nemzetközi szintre emelnünk. (Ez a világ legnagyobb klasszikus/vintage motorkerékpáros felvonulása, amely a világ legnagyobb, a férfiak egészségmegőrzésével foglalkozó alapítványát, a Movember Foundationt támogatja.)
Az egyedülálló nemzetközi jótékonysági kezdeményezés az elmúlt hét évben 24,5 millió dollárt (7,2 milliárd forint!) gyűjtött a nemes célokra és 104 ország többszáz városában, több mint 316.000 elegáns motoros csatlakozott az öröm-guruláshoz!
Múlt évben a Motozin Magazinnak adott interjúban a hazai sikerek kapcsán (többek között) a következőket mondtam:
"…Négy-öt évvel ezelőtt ennek az óriási nemzetközi rendezvénynek a budapesti eseményéről szinte senki sem hallott és csak néhány tucat motoros gyűjtött néhány száz dollár adományt 2-3 év alatt. Az elmúlt három évben Magyarország az adományok és a részvevők számát tekintve is markánsan felkerült a nemzetközi "DGR térképre", a média minden évben foglalkozik velünk, jelen van a Ride-on és örömmel számol be róla…
…A résztvevők számát illetően elégedett vagyok a számokkal, az adományok összegét tekintve viszont "van hová fejlődni". Előbbi a rendszeres prosztatarák szűrés fontosságára való figyelemfelhívás miatt, utóbbi a megelőzésre és kutatásra fordított összegek finanszírozása miatt fontos. 2019-ben 666 motoros vett részt a két hazai rendezvényen és 6.111 amerikai dollár adományt kapott a magyaroktól a Movember Foundation.
A résztvevők számát tekintve tehát elöl vagyunk a listán, az adományozási "ranglistán" pedig a 106 résztvevő országból a 47-ek lettünk 2019-ben. (Benchmark: Románia + a V4 tagországok hasonló számai: Románia 382 fő / 18.276 USD, Csehország 511 fő / 12.991 USD, Lengyelország 1.117 fő / 12.143 USD, Szlovákia 201 fő / 4.274 USD.)…"
Az idei gurulás azonban, sok nemzetközi tömeg-eseményhez hasonlóan más lesz, mint az elmúlt években. Más lesz, de legalább nem marad el! Szeptember 27-én tehát a világ többszáz városában ugyanúgy jól öltözött motoros hölgyek és urak tűnnek fel az utakon, hogy felhívják a figyelmet a prosztatarák veszélyeire, illetve a szűrés fontosságára és hogy pénzt gyűjtsenek a kutatásokra. Az elmúlt években megszokott regisztráció után tehát ugyanúgy gyűjtünk adományokat a Movember alapítvány számára a DGR nemzetközi oldalán. (Jobb felül a magyar nyelv is kiválasztható.)
Azonban ebben az évben nem szervezünk közös gurulást előre rögzített útvonalon és nem rendezünk utána bulikát, ahogy eddig tettük. "Vérzik a szívünk", de nem tehetünk mást. A biztonságnál és az egészségnél nincs fontosabb!
Az idei különleges esemény remek alkalom tehát minden felelősen gondolkodó résztvevő számára, hogy markánsan megmutathassa, hogy valóban fontosnak tartja-e a nemes ügyet, vagy az elmúlt években csak néhány "jó-ember-vagyok" szelfiért, "nézzétek-milyen-menő-a-motorom" villantásért és a cool helyeken megrendezett bulikákért vett részt az eseményen.
Ahogy egy korábbi cikkemben írtam:
"Bár a felvonulás célja a figyelemfelkeltés is, hiszen céljaink népszerűsítését és a prevenciós törekvéseket éppen olyan fontosnak érezzük, mint az adománygyűjtést, de nem szeretnénk az Ice Bucket Challange (jegesvödör kihívás) hazai hatékony(talan)ságának sorsára jutni.
Kis hazánkban rengetegen (politikusoktól a celebekig bezárólag) nyakon öntötték magukat (jó buli), de közben sokan nem is tudták, hogy e kezdeményezés az amiotrófiás laterálszklerózis (ALS) nevű végzetes bénulással járó betegségben szenvedőket (pl. Stephen Hawking) segítő ALS Association támogatására jött létre. Adományozni pedig végképp kevesen adományoztak. Itthon. A világon közel 33 milliárd forint(nyi pénz) jött össze és azóta (többek között) sikerült ebből az összegből azonosítani a gént, ami hozzájárul a kór kialakulásához."
39 nap múlva tehát feketén fehéren kiderül, hogy az adományozási ranglista hányadik helyén végzünk majd. Alain-René Lesage-tól pedig régen tudjuk, hogy:
"A tények makacs dolgok."